Friday, Avenger and Brutus were on display in front of hotels on Ocean Avenue

At the party friday night, lots of fans came to have autographs and pictures with the drivers

All the weekend, the crowd was wild and loud!

Both Jim and Chris did Team Scream interviews

Brutus got really big air during freestyle

Chris was the first one to attack the house stack!

And he did nice donuts during all weekend
Avenger did crazy jumps and an awesome donut!


When he attacked the huge stack, everybody thought that he would flip over. That was incredible! He scored 28 out of 30 for that freestyle!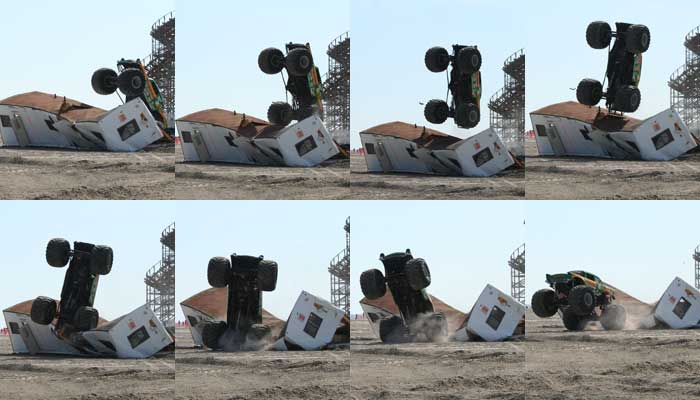 Others trucks at the show were
Maximum Destruction (Neil Elliot),

Big Foot (Rick Long),

Grave Digger (Gary Porter),

After his last freestyle of the weekend, he even caught on fire and he got a perfect score!

Raminator (Mark Hall),

And Rammunition (Geremie Dishman), who blowed his motor the first day when he was racing Avenger

Freestyle motocross with FMX East and ATVs races were also part of the show!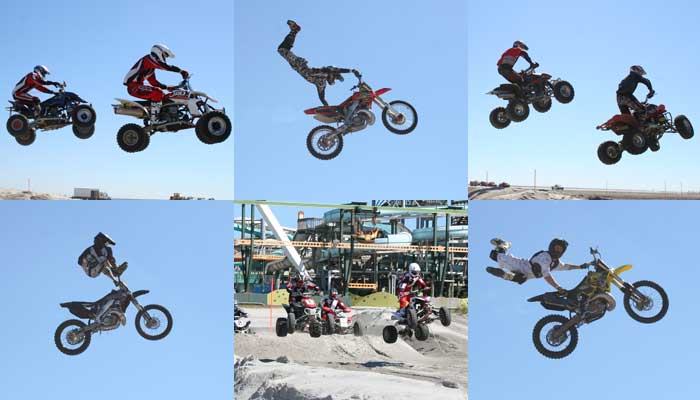 <! ---links --->
You can also check out these Monster Truck sites for all the latest news
USHRA
,
Monster-Style
,
MichiganMonsterTrucks
,
All Monster
, and
The Monster Blog
And donít forget about the good old Television.
--
SPEED CHANNEL
hosts Monster Jam twice weekly, featuring all the USHRAĎs top stars including Avenger and Brutus.--
--
National Geographic Channelís
THRILL ZONE did a special called Monster Truck Tech a detailed look at monster trucks including interviews with Jim and some of his Crazy Freestyle from the Vermont 4x4 Jamborees.--
--
Spike TVís
Xtreme 4x4 caught a Wicked Crash by the Avenger at the Indy 4x4 Jamboree.--
--
ESPN 2
also had there cameras at the Jamborees.--
SO STAY TUNED AND STAY WILLLLLLDDDDDD!!!!