--- January 19th, 2008 ---
3rd Show of 2008
Monster Jam at Ford Field Detroit, Michigan
Click here for Details


Jim Koehler and Avenger: Freestyle champion in Detroit!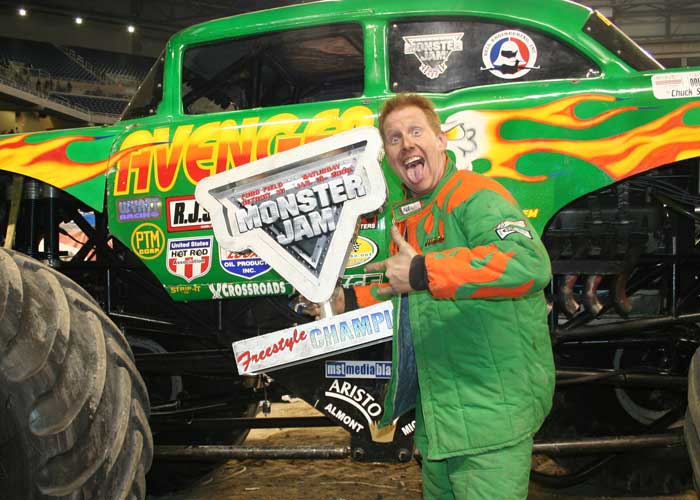 Avenger and Brutus rocked their hometown with the support of their crazy fans and the crowd!


Once again in interviews, Jim and Chris showed why the team is called Team Scream !

Even if Brutus had to stop his freestyle because he had some mechanic problems, he did a great job and got some big air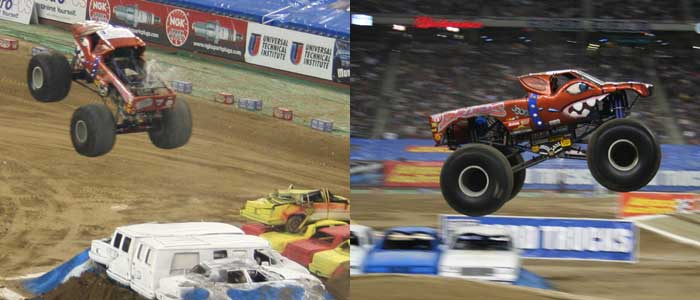 Avenger's freestyle was wild with big air and crazy cyclones.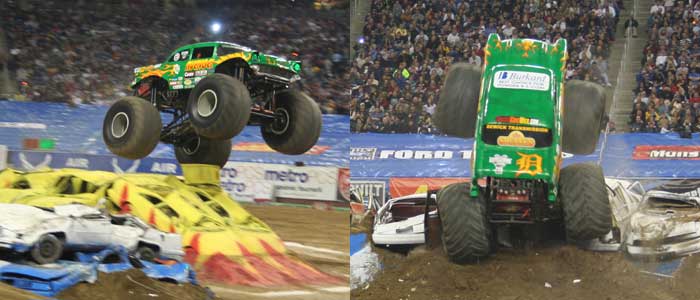 Other trucks at the show were: Iron Warrior, 106,7 and Predator

After Shock, Prowler and Black Stallion

Blue Thunder and Monster Mutt

And finally, Grave Digger and Scarlet Bandit

<! ---links --->
You can also check out these Monster Truck sites for all the latest news
USHRA
,
Monster-Style
,
MichiganMonsterTrucks
,
All Monster
, and
The Monster Blog
And donít forget about the good old Television.
--
SPEED CHANNEL
hosts Monster Jam twice weekly, featuring all the USHRAĎs top stars including Avenger and Brutus.--
--
National Geographic Channelís
THRILL ZONE did a special called Monster Truck Tech a detailed look at monster trucks including interviews with Jim and some of his Crazy Freestyle from the Vermont 4x4 Jamborees.--
--
Spike TVís
Xtreme 4x4 caught a Wicked Crash by the Avenger at the Indy 4x4 Jamboree.--
--
ESPN 2
also had there cameras at the Jamborees.--
SO STAY TUNED AND STAY WILLLLLLDDDDDD!!!!