Here are the first pictures of Jim in Australia, with his Aussie Avenger!!! Enjoy!!
Pics by
Wade Aunger
Practice with the Aussie Avenger!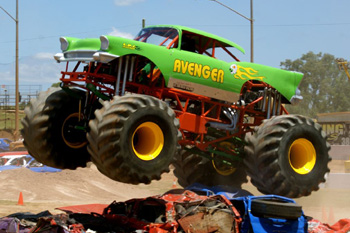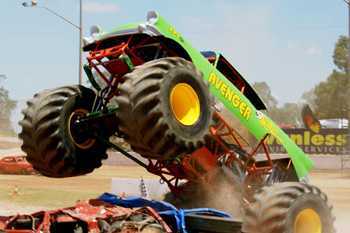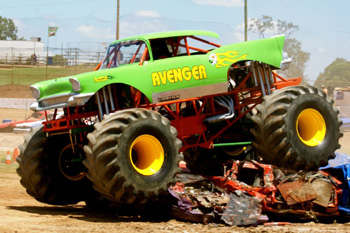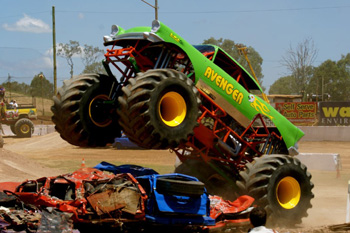 Jim!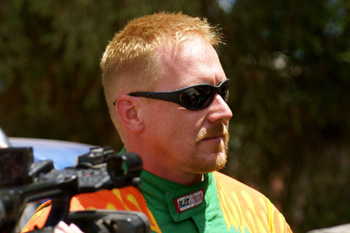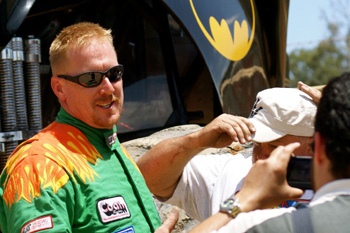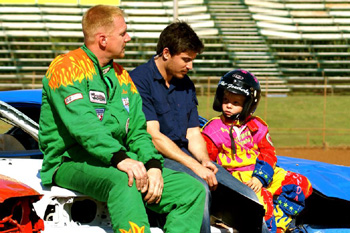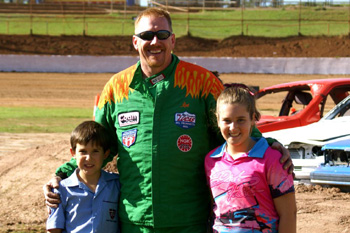 Media Shot / The Australian Trucks!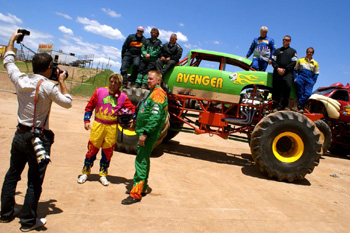 With Aussie "Devil's Dodge" driver Peter Duffy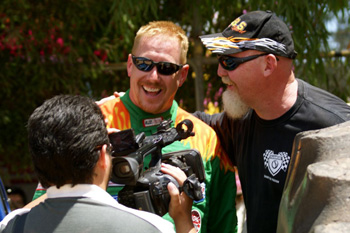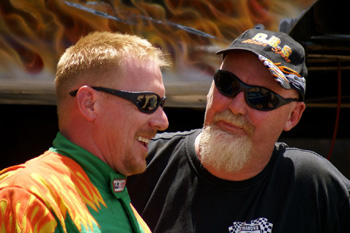 Jim has his first "Vegemite Sandwich" - an Aussie tradition.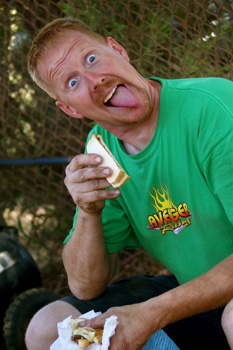 Jim and Clive Featherby (Aussie Promoter and Monster Truck star) butt heads for publicity shots for The Courier Mail newspaper in Brisbane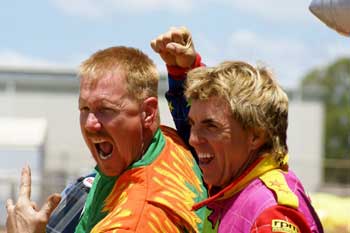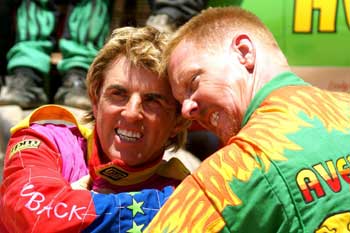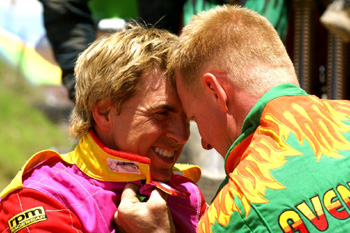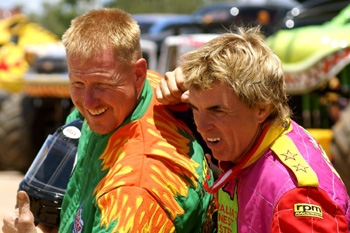 Pics by Mark Hurley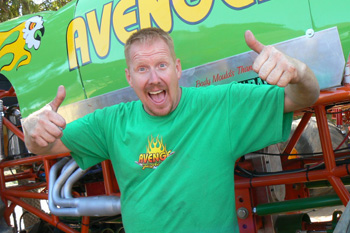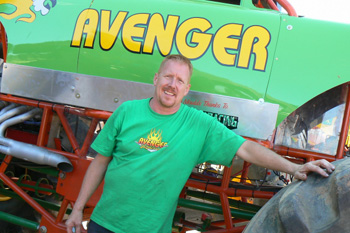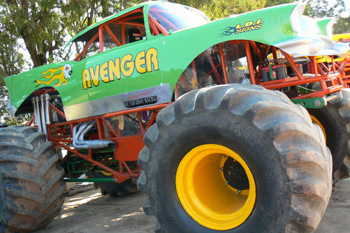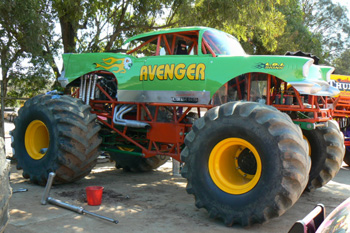 THANKS AGAIN TO WADE AND MARK FOR THE PICTURES!!! and GOOD LUCK JIM IN AUSTRALIA!!!!!!
<! ---links --->
You can also check out these Monster Truck sites for all the latest news
USHRA
,
Monster-Style
,
MichiganMonsterTrucks
,
All Monster
, and
The Monster Blog
And donít forget about the good old Television.
--
SPEED CHANNEL
hosts Monster Jam twice weekly, featuring all the USHRAĎs top stars including Avenger and Brutus.--
--
National Geographic Channelís
THRILL ZONE did a special called Monster Truck Tech a detailed look at monster trucks including interviews with Jim and some of his Crazy Freestyle from the Vermont 4x4 Jamborees.--
--
Spike TVís
Xtreme 4x4 caught a Wicked Crash by the Avenger at the Indy 4x4 Jamboree.--
--
ESPN 2
also had there cameras at the Jamborees.--
SO STAY TUNED AND STAY WILLLLLLDDDDDD!!!!