--- November 13th, 2009 ---
Jim: Freestyle Champion in Australia!
Click here for Details


Special Thanks to
Darryl Smith
for the pictures on this page
Team Scream is SO HAPPY to say that Jim and the Aussie Avenger were the Freestyle Champion in Australia!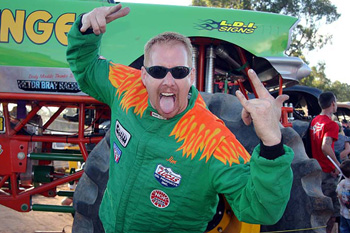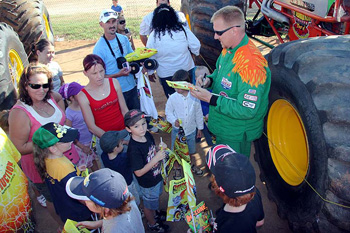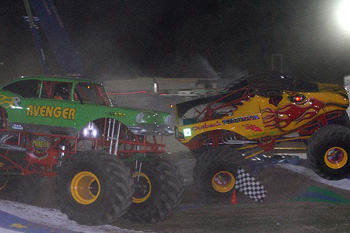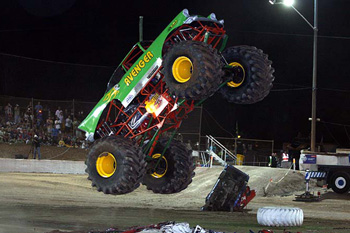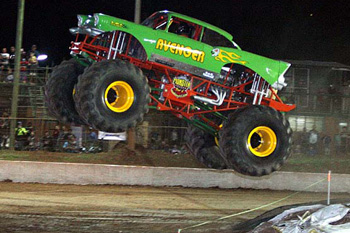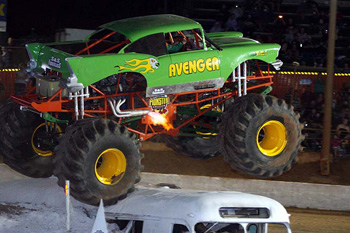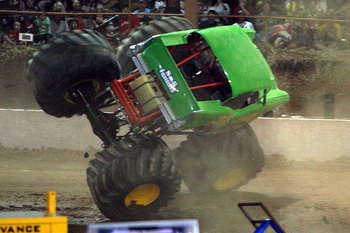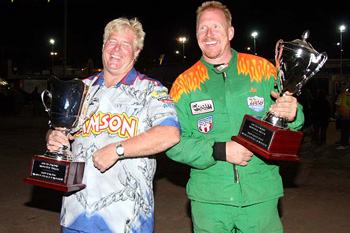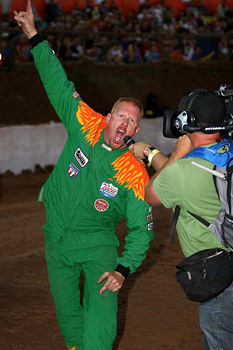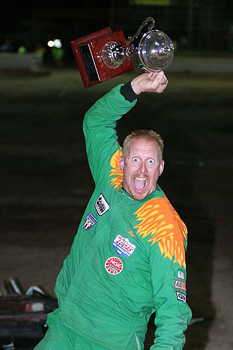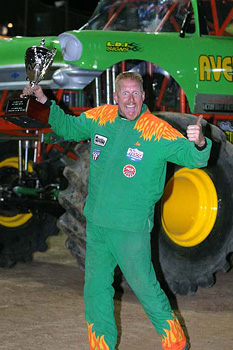 CONGRATS JIM!!!
Check this video to see Racing and Freestyle (Jim: 3:47)
Check out the video "Living Loud with Mr Excitement @ Monster Truck Finals" In this film, captured in the pits before the main event, "Mr. Excitement" Jim Koehler introduces us to some of the drivers and gets them to share their opinions and predictions on the South Pacific World Finals. - Mark Hurley
Links:
Extreme Monster Truck Australia
DownUnder Monsters
Aussie Monster Trucks
<! ---links --->
You can also check out these Monster Truck sites for all the latest news
USHRA
,
Monster-Style
,
MichiganMonsterTrucks
,
All Monster
, and
The Monster Blog
And donít forget about the good old Television.
--
SPEED CHANNEL
hosts Monster Jam twice weekly, featuring all the USHRAĎs top stars including Avenger and Brutus.--
--
National Geographic Channelís
THRILL ZONE did a special called Monster Truck Tech a detailed look at monster trucks including interviews with Jim and some of his Crazy Freestyle from the Vermont 4x4 Jamborees.--
--
Spike TVís
Xtreme 4x4 caught a Wicked Crash by the Avenger at the Indy 4x4 Jamboree.--
--
ESPN 2
also had there cameras at the Jamborees.--
SO STAY TUNED AND STAY WILLLLLLDDDDDD!!!!