The Avenger body for the 2010 Monster Jam World Finals was an old school hot rod design.
Flat black and white finish with super glossy fire red pinstriping.
Step 1 -The 2010 Vegas body started out with solid white base.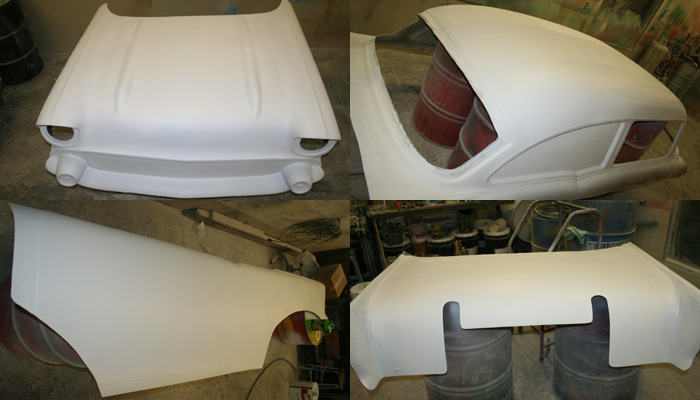 Step 2 -Templates are used to layout the graphics and mask off any parts that will stay white.

Step 3 -The flat black base was applied.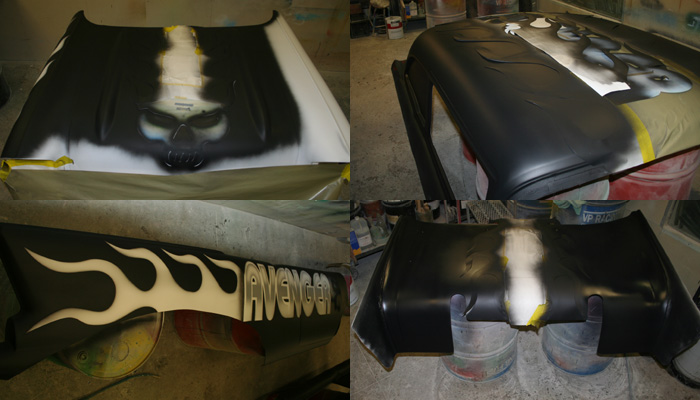 Step 4 -The templates are removed and details added, like the Avenger's toxic green eyes.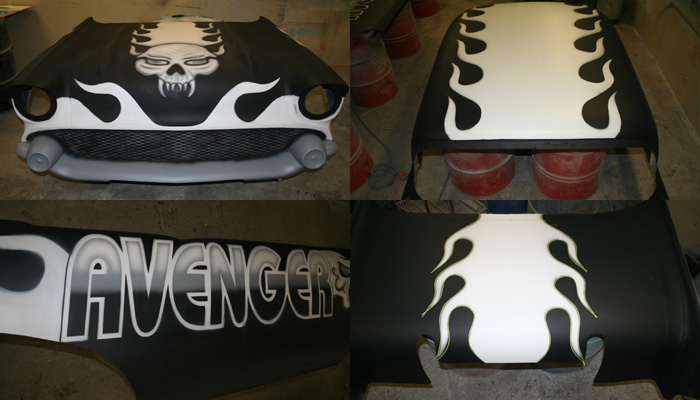 Final Step - To complete the Black and White body and give it a 50's feel, a gloss fire red pinstripe was added.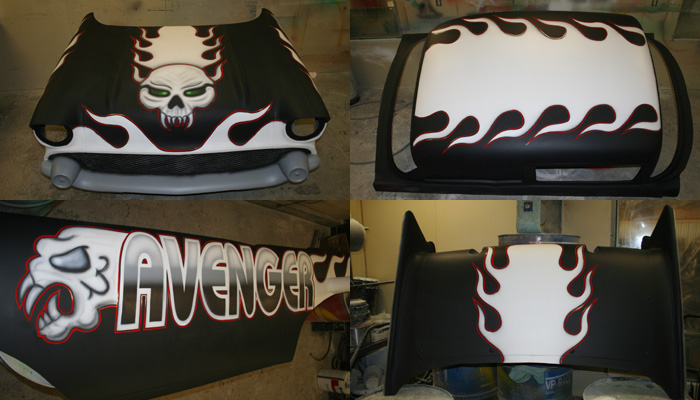 Final result :)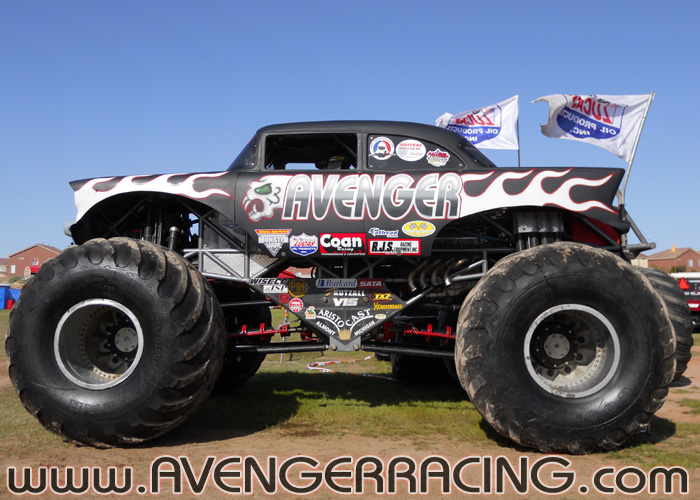 <! ---links --->
You can also check out these Monster Truck sites for all the latest news
USHRA
,
Monster-Style
,
MichiganMonsterTrucks
,
All Monster
, and
The Monster Blog
And donít forget about the good old Television.
--
SPEED CHANNEL
hosts Monster Jam twice weekly, featuring all the USHRAĎs top stars including Avenger and Brutus.--
--
National Geographic Channelís
THRILL ZONE did a special called Monster Truck Tech a detailed look at monster trucks including interviews with Jim and some of his Crazy Freestyle from the Vermont 4x4 Jamborees.--
--
Spike TVís
Xtreme 4x4 caught a Wicked Crash by the Avenger at the Indy 4x4 Jamboree.--
--
ESPN 2
also had there cameras at the Jamborees.--
SO STAY TUNED AND STAY WILLLLLLDDDDDD!!!!