--- September 17-19th, 2010 ---
40th Show of 2010
4-Wheel Jamboree Nationals, at the Indiana State Fairgrounds Indianapolis, IN
Click here for details


Special Thanks to
Carol & Danny Maass
and
Family Events
for some of the pictures on this page
We had all 4 trucks booked this weekend. Two in Indy for the whole weekend, and two in Waverly, OH on Saturday. So Chris drove the General Tire truck in Indy all three days, whereas Jim drove Avenger there on Friday and Sunday, and went to Waverly on Saturday with Steve, driving Brutus. Rich was filling in for Jim in Indy driving his truck with another Avenger body on... Yeah, you can scratch your heard, the whole weekend's schedule was a little weird... but it ended up working and we had fun!
The Monster Blog interviewed Rinch about his Freestyle run on Saturday, and Speed TV interviewed Chris...

The track was really slippery which did not make it easy during racing.

Jim & Chris both had awesome freestyle runs on Friday and Sunday




Special Thanks to
Carol & Danny Maass
for the following pictures




Rich had an awesome freestyle run on Saturday night with the Avenger, until it caught on fire...
Fortunately, nobody was hurt.

Special Thanks to
Family Events
for the following pictures the following pictures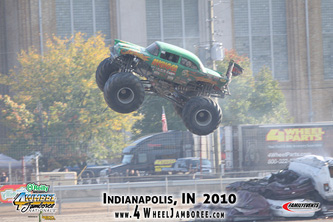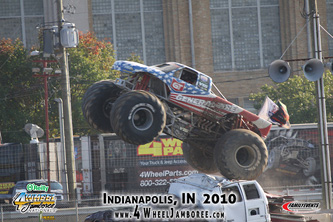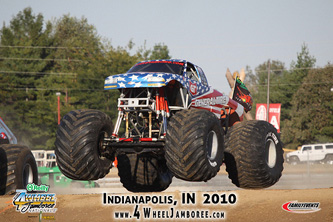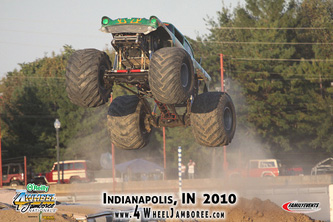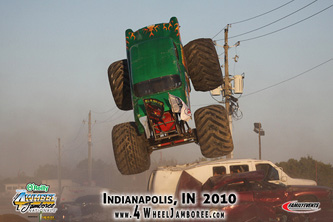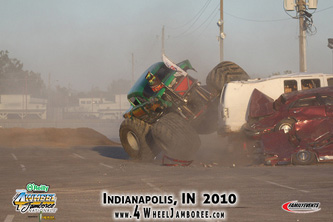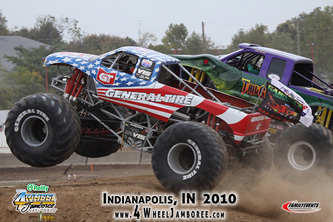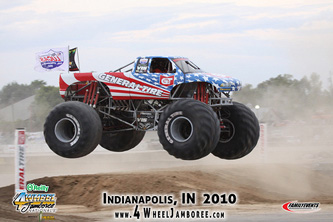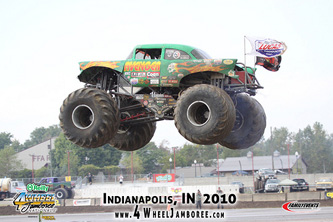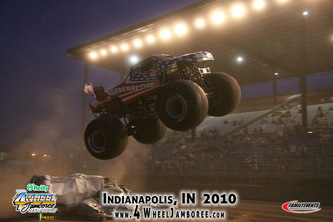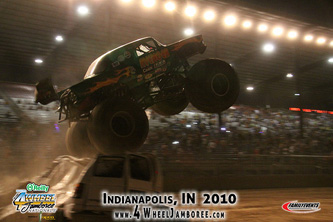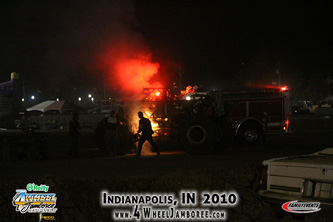 Don't forget to visit
The Monster Blog
for videos and pictures!

<! ---links --->
You can also check out these Monster Truck sites for all the latest news
USHRA
,
Monster-Style
,
MichiganMonsterTrucks
,
All Monster
, and
The Monster Blog
And donít forget about the good old Television.
--
SPEED CHANNEL
hosts Monster Jam twice weekly, featuring all the USHRAĎs top stars including Avenger and Brutus.--
--
National Geographic Channelís
THRILL ZONE did a special called Monster Truck Tech a detailed look at monster trucks including interviews with Jim and some of his Crazy Freestyle from the Vermont 4x4 Jamborees.--
--
Spike TVís
Xtreme 4x4 caught a Wicked Crash by the Avenger at the Indy 4x4 Jamboree.--
--
ESPN 2
also had there cameras at the Jamborees.--
SO STAY TUNED AND STAY WILLLLLLDDDDDD!!!!