--- February 19, 2011 ---
10th Show of 2011
Monster Jam at Edward Jones Dome St. Louis, MO
Click here for the Monster Jam recap


Special Thanks to
Danny Maass
,
Dave Burton
,
Mike Klappauf
&
Tyler Menninga
, for the pictures on this page
"Tonight's track was a unique design that got its start in the baseball stadiums of Southern California. No doubt the reason it's been labeled by some as "So Cal Style" racing. It begins on top of a massive tabletop in the center of the track, and contains several sharp turns to bring the trucks down a long, fast straightaway, and then over the same tabletop in the opposite direction. With trucks side by side, they fly over the huge obstacles and across the Advance Auto Parts Finish Line." - MonsterJam.com
Following Photos Courtesy of Danny Maass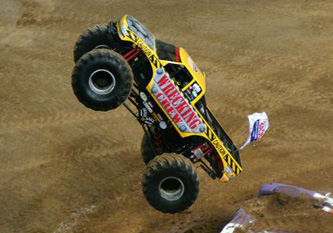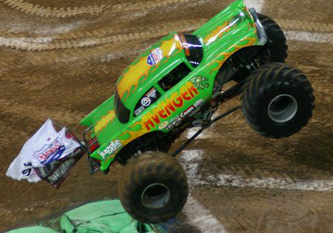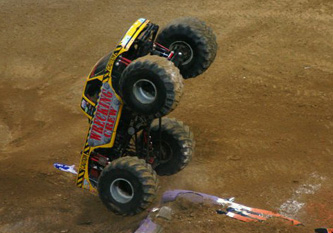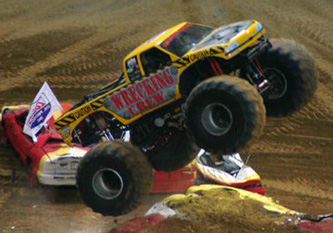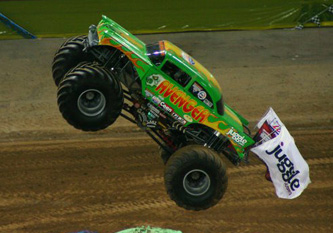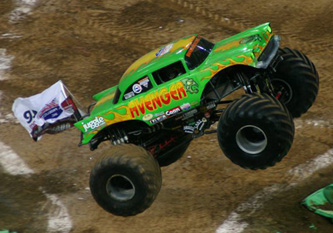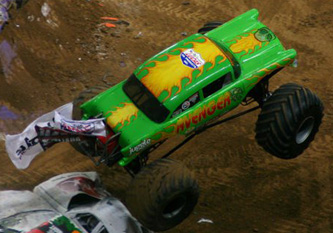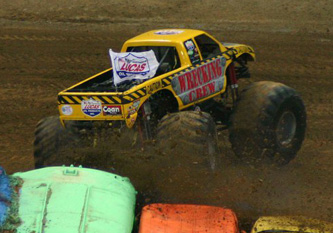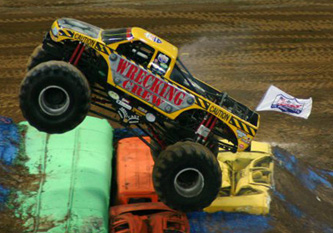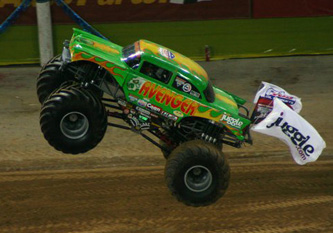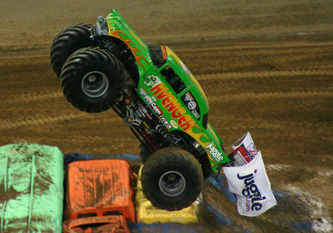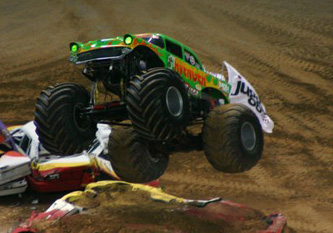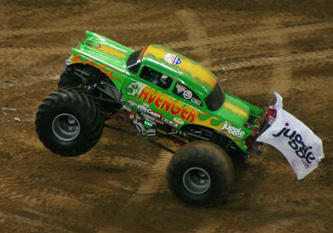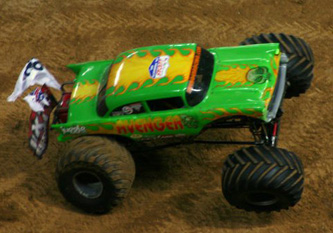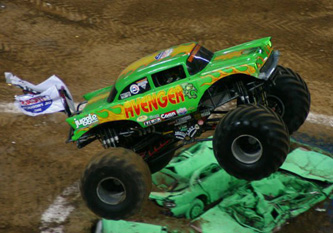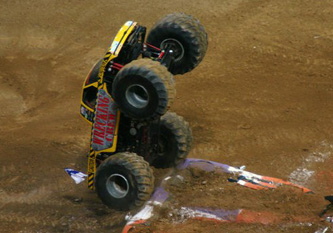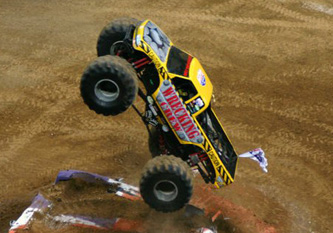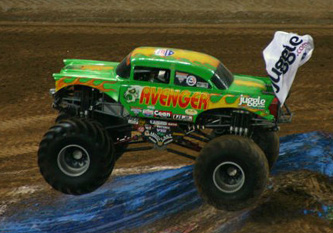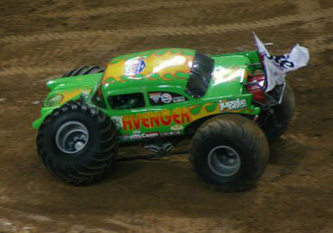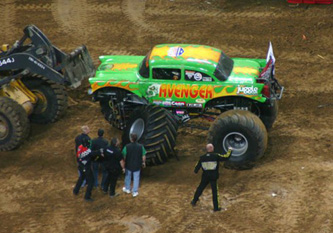 Thanks to Dave Burton for the following pictures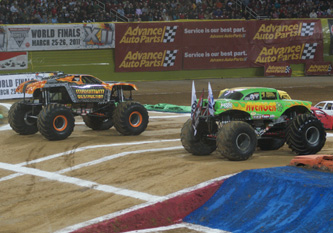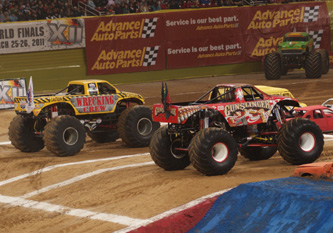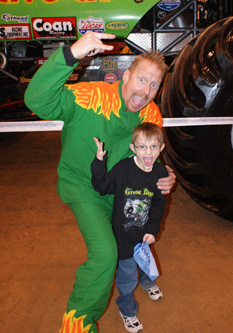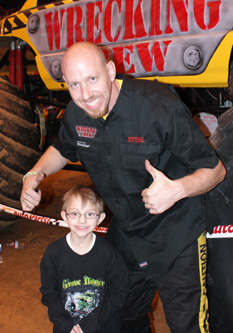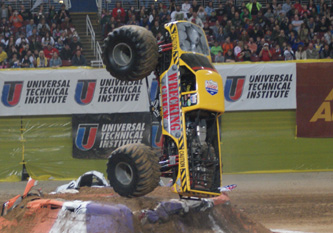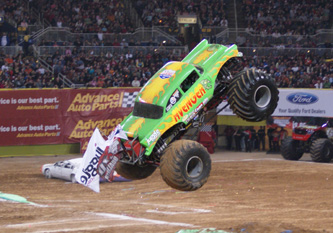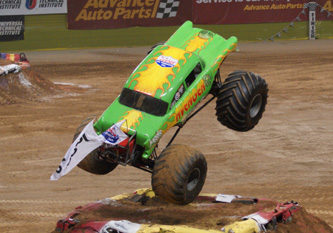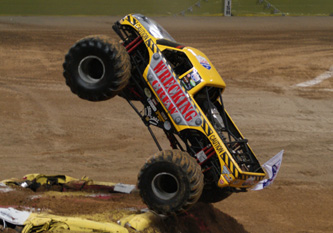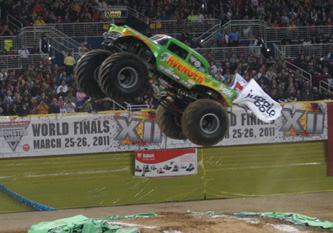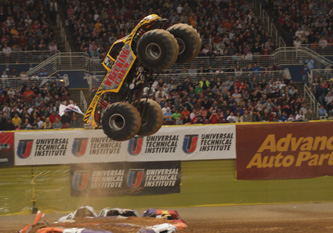 Thanks to Mike Klappauf for the following pictures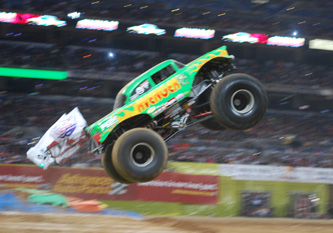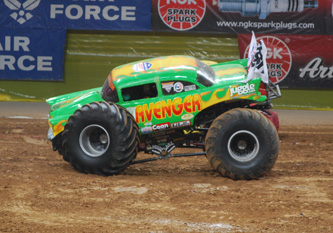 Thanks to Tyler Menninga for the following pictures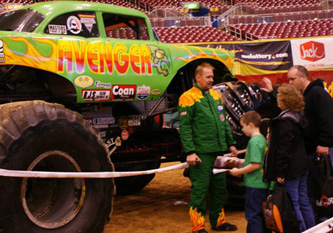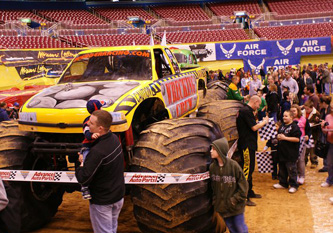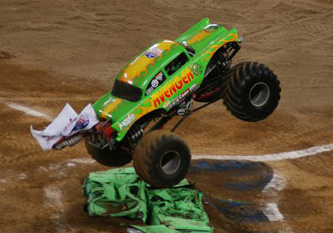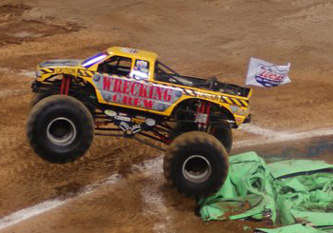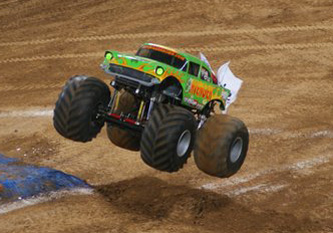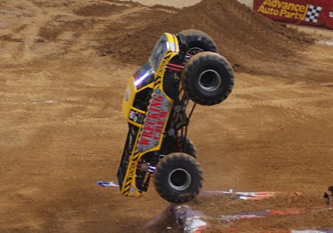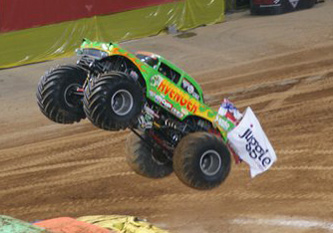 Click here to visit JUGGLE.COM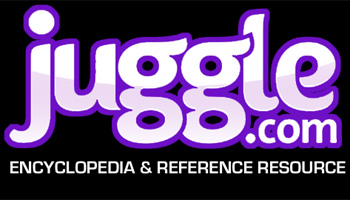 AVENGER FREESTYLE


WRECKING CREW FREESTYLE



Check out our
"Behind the Scenes- SPECIAL WEST COAST JANUARY 2011"
page for more coverage on our West Coast Tour!
For more photos of the Monster Jam shows:
Monster Jam Gallery
<! ---links --->
You can also check out these Monster Truck sites for all the latest news
USHRA
,
Monster-Style
,
MichiganMonsterTrucks
,
All Monster
, and
The Monster Blog
And don't forget about the good old Television.
--
SPEED CHANNEL
hosts Monster Jam twice weekly, featuring all the USHRA's top stars including Avenger and Brutus.--
--
National Geographic Channel's
THRILL ZONE did a special called Monster Truck Tech a detailed look at monster trucks including interviews with Jim and some of his Crazy Freestyle from the Vermont 4x4 Jamborees.--
--
Spike TV's
Xtreme 4x4 caught a Wicked Crash by the Avenger at the Indy 4x4 Jamboree.--
--
ESPN 2
also had there cameras at the Jamborees.--
SO STAY TUNED AND STAY WILLLLLLDDDDDD!!!!