--- April 9th, 2011 ---
16th Show of 2011
Monster Spectacular at the Olympic Stadium Montreal, Quebec
Click here to visit the Monster Spectacular website


Special Thanks to
Johany Jutras
&
Tracey Gemmel
for some of the pictures on this page
The Olympic Stadium track is always spectacular, and this year was no exception!

Steve was even interviewed by a man-cow during the pit party!

Check out more pics of the pit party on our
Pit Party Photos
page



Since Chris broke a sway bar during racing, and we didn't have any spare one, we decided to take it off and run without it for freestyle. Chris wasn't sure how would the truck react, but everything went fine and Brutus' freestyle was awesome!
Check the videos posted at the bottom of this page!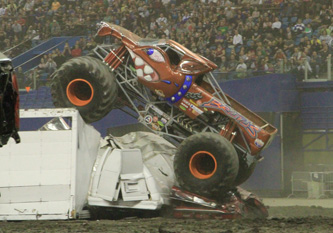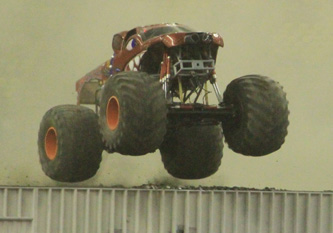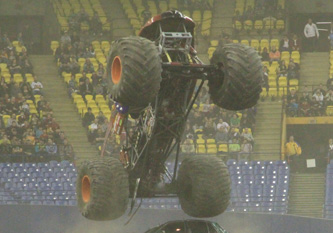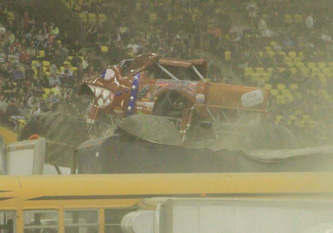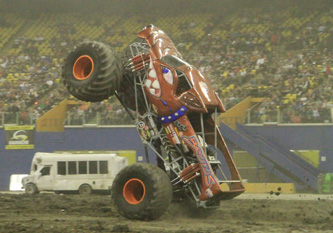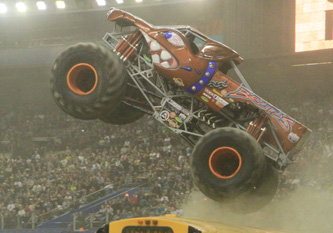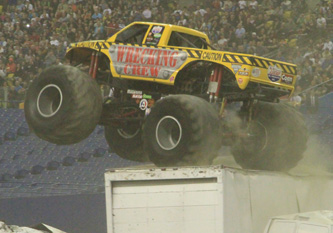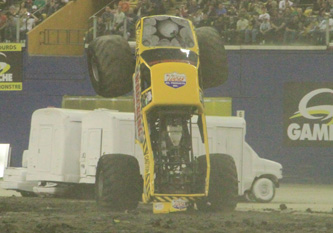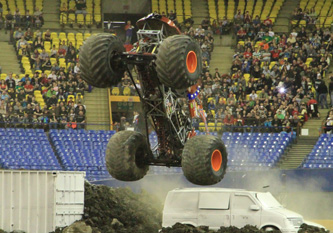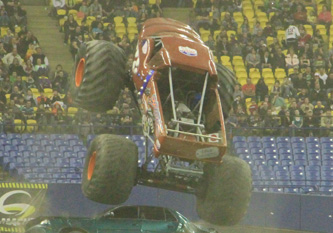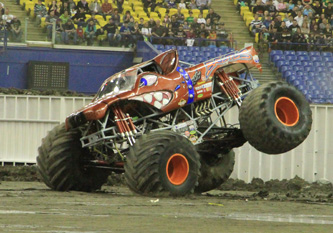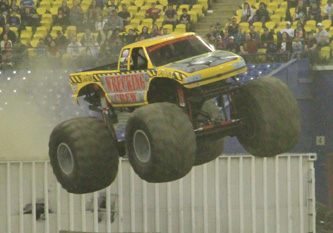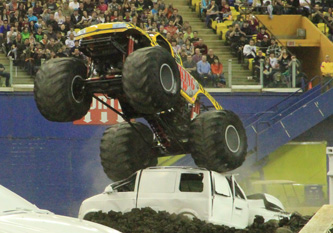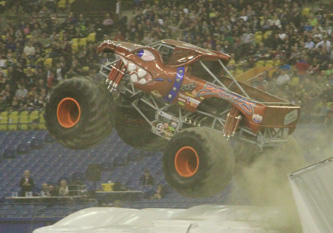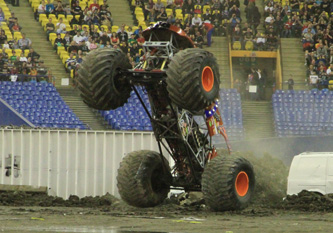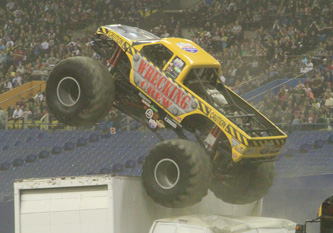 Le freestyle de Steve s'est termine quand le blower belt a brise.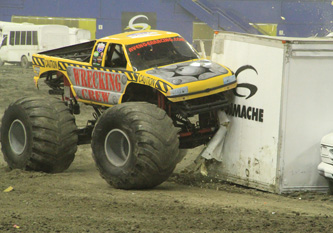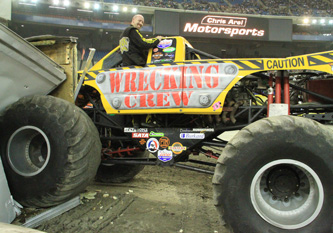 Merci Johany Jutras pour les photos qui suivent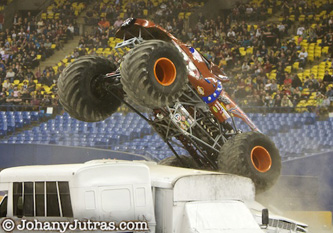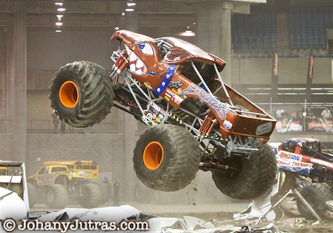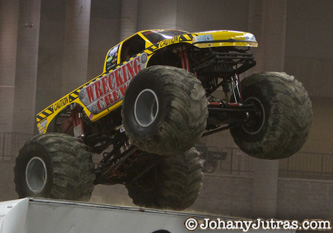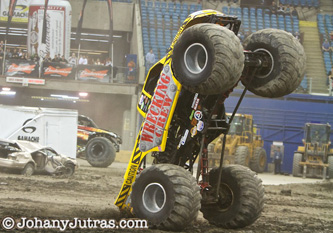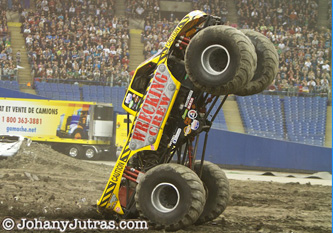 Merci Tracey Gemmel pour les photos qui suivent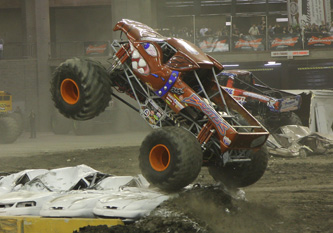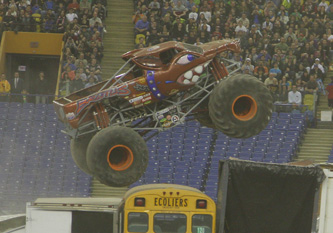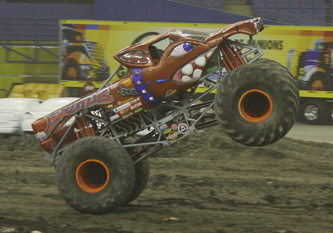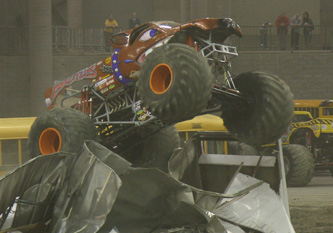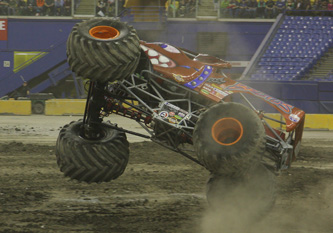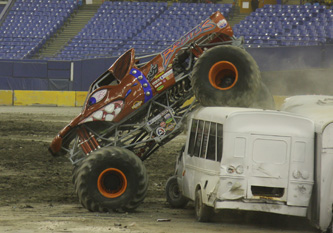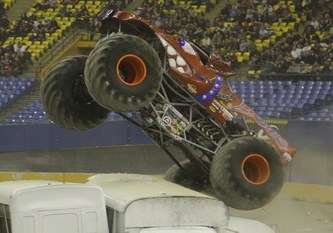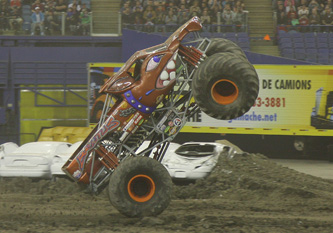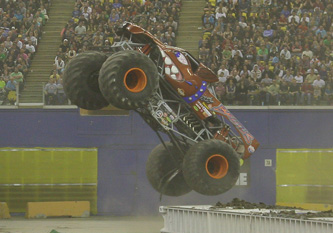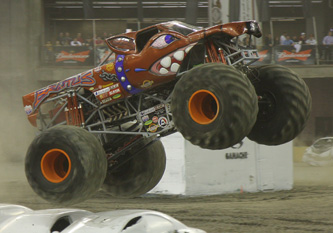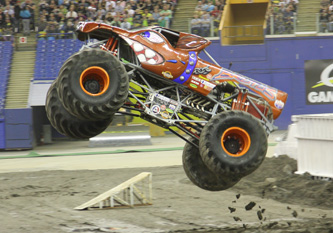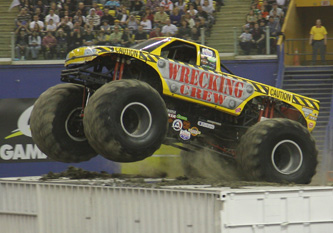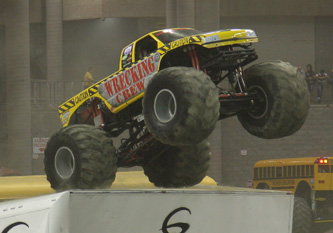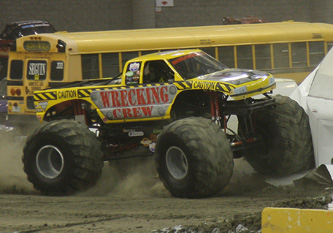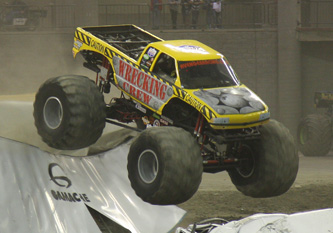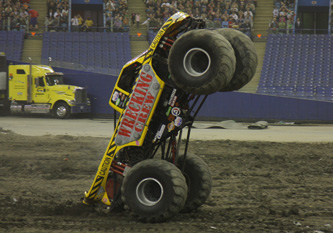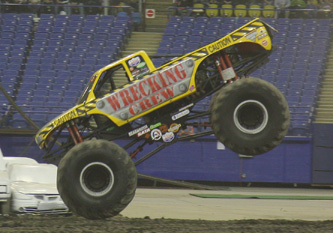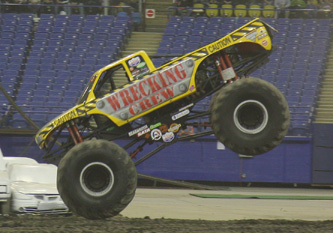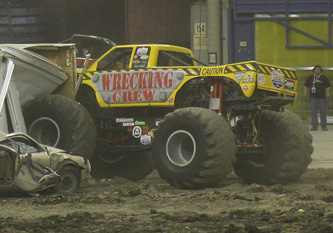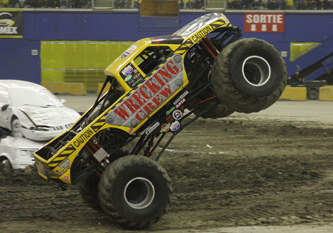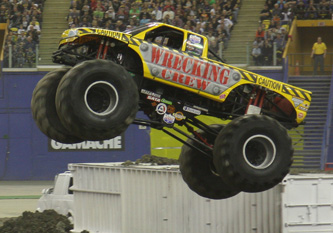 BRUTUS FREESTYLE
RACING
Pour plus de photos du spectacle:
Flagworld.com
Monster Spectacular Website
Johany Jutras
Also check our
EXTRAS' page
for some behind the scenes stuff!!!

<! ---links --->
You can also check out these Monster Truck sites for all the latest news
USHRA
,
Monster-Style
,
MichiganMonsterTrucks
,
All Monster
, and
The Monster Blog
And donít forget about the good old Television.
--
SPEED CHANNEL
hosts Monster Jam twice weekly, featuring all the USHRAĎs top stars including Avenger and Brutus.--
--
National Geographic Channelís
THRILL ZONE did a special called Monster Truck Tech a detailed look at monster trucks including interviews with Jim and some of his Crazy Freestyle from the Vermont 4x4 Jamborees.--
--
Spike TVís
Xtreme 4x4 caught a Wicked Crash by the Avenger at the Indy 4x4 Jamboree.--
--
ESPN 2
also had there cameras at the Jamborees.--
SO STAY TUNED AND STAY WILLLLLLDDDDDD!!!!