--- May 7th, 2011 ---
Display at the LUCAS AG Center Salem, IN
Click here to visit Lucas AG Center's Website


So Jim and Steve were both at the Lucas AG Center in Salem IN this weekend. For the occasion, Steve had a special AG Center boy on his truck, and due to a lack of available green Avenger body... the Black Avenger made a come back!!!!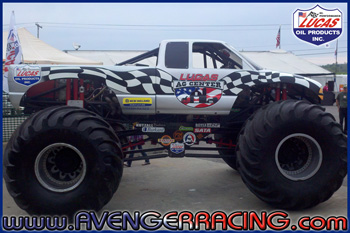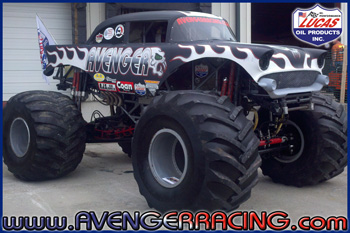 Do you remember the Metallic Mayhem body we ran at a Jamboree in 2006? Well Steve used the same body as the base for this special Lucas body. (Check at the bottom of this page for pictures of the 2006 Metallic Mayhem truck)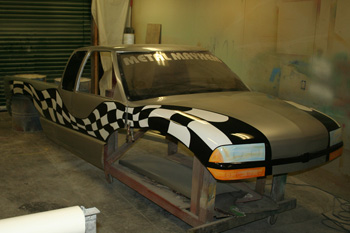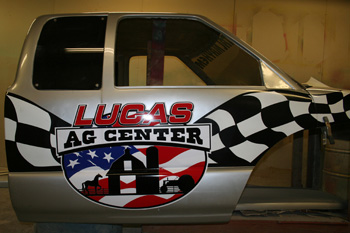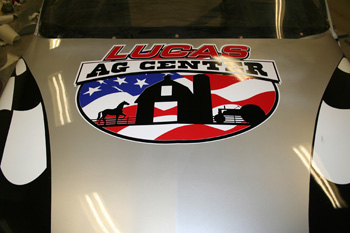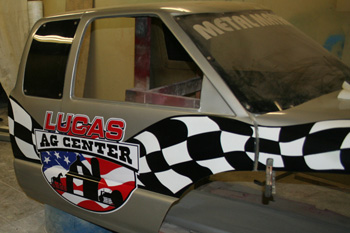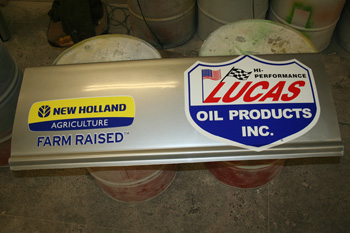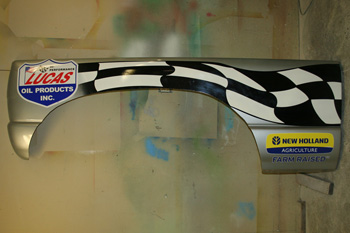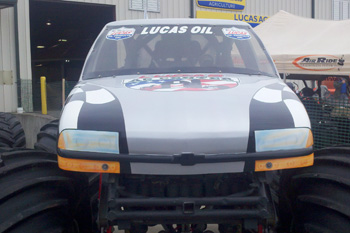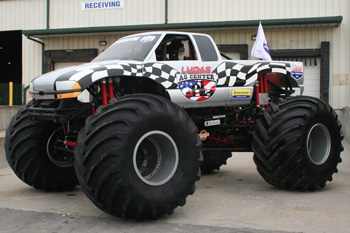 There were all kinds of things on display at the AG Center...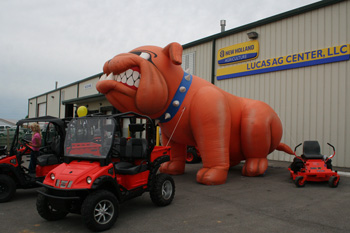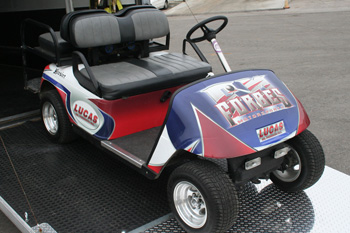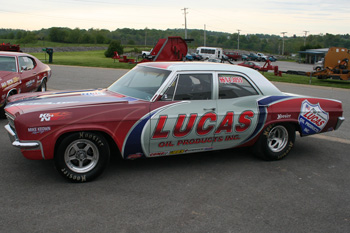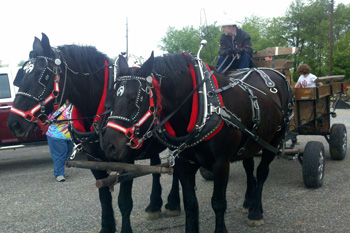 Mettalic Mayhem - May 2006 - Pictures: THE MONSTER BLOG.COM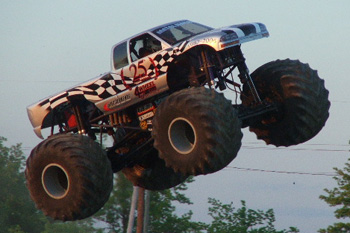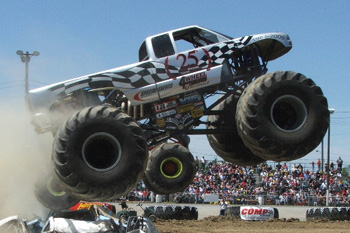 <! ---links --->
You can also check out these Monster Truck sites for all the latest news
USHRA
,
Monster-Style
,
MichiganMonsterTrucks
,
All Monster
, and
The Monster Blog
And donít forget about the good old Television.
--
SPEED CHANNEL
hosts Monster Jam twice weekly, featuring all the USHRAĎs top stars including Avenger and Brutus.--
--
National Geographic Channelís
THRILL ZONE did a special called Monster Truck Tech a detailed look at monster trucks including interviews with Jim and some of his Crazy Freestyle from the Vermont 4x4 Jamborees.--
--
Spike TVís
Xtreme 4x4 caught a Wicked Crash by the Avenger at the Indy 4x4 Jamboree.--
--
ESPN 2
also had there cameras at the Jamborees.--
SO STAY TUNED AND STAY WILLLLLLDDDDDD!!!!