--- May 20-22, 2011 ---
18th Show of 2011
4-Wheel Jamboree Nationals at the Allen County Fairgrounds Lima, OH
Click here for the Jamboree's website


Special Thanks to
Paul Harry (The Monster Blog)
for the pictures on this page
Friday recap: Both trucks did good. General Tire had a pretty good crash that messed up the body... but nothing we could not fix!
Saturday recap: Sat. 1st show: Freestyle would see a big performance from Jim Koehler in Avenger putting him at the top of the pack over another solid performance from Runte. Sat 2nd show: The third show of the weekend in Lima is in the books and it was Jim Koehler dominating the freestyle only event with a huge air assault in Avenger! -The Monster Blog.com
Sunday recap: Freestyle would once again see a dominating effort from Jim Koehler in Avenger as he was top of the pack over a strong effort from Mark Hall doing double duty in Rammunition -The Monster Blog.com
Following photos by Paul Harry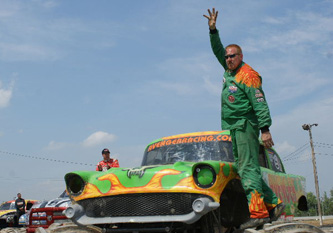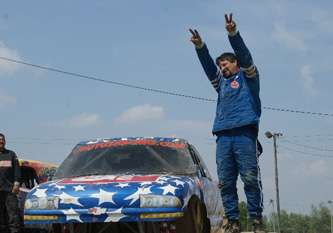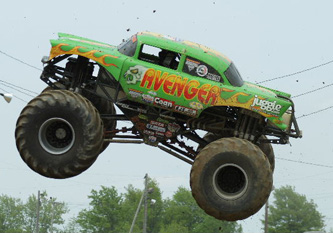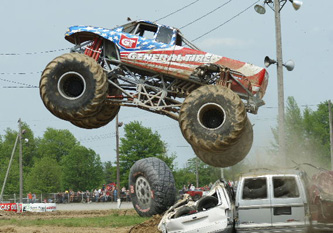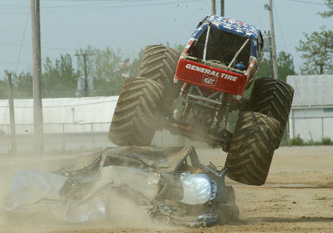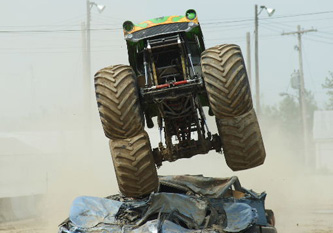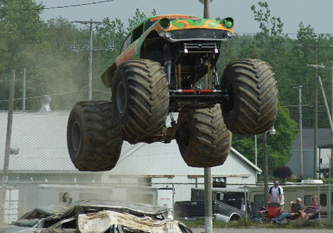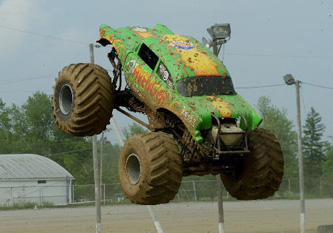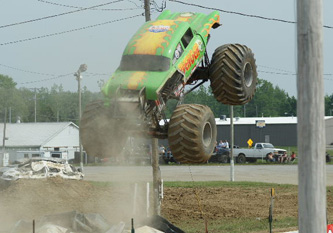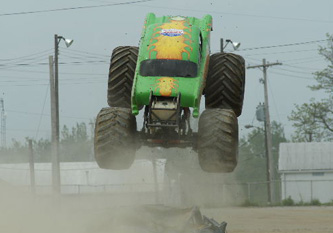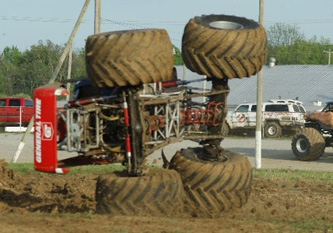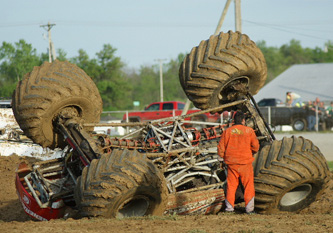 Following photo by The Monster Blog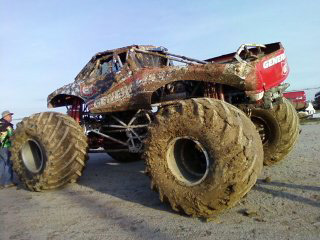 Don't forget to visit
The Monster Blog
for videos and more pictures!

And check out
The 4-Wheel Jamboree Photos Galleries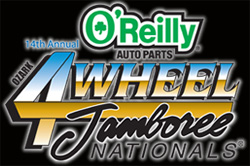 DAY 1 HIGHLIGHTS (Chris' crash at the beginning)
DAY 2 HIGHLIGHTS

Also check our
EXTRAS' page
for some behind the scenes stuff!!! <! ---links --->
You can also check out these Monster Truck sites for all the latest news
USHRA
,
Monster-Style
,
MichiganMonsterTrucks
,
All Monster
, and
The Monster Blog
And donít forget about the good old Television.
--
SPEED CHANNEL
hosts Monster Jam twice weekly, featuring all the USHRAĎs top stars including Avenger and Brutus.--
--
National Geographic Channelís
THRILL ZONE did a special called Monster Truck Tech a detailed look at monster trucks including interviews with Jim and some of his Crazy Freestyle from the Vermont 4x4 Jamborees.--
--
Spike TVís
Xtreme 4x4 caught a Wicked Crash by the Avenger at the Indy 4x4 Jamboree.--
--
ESPN 2
also had there cameras at the Jamborees.--
SO STAY TUNED AND STAY WILLLLLLDDDDDD!!!!