--- June 17-18, 2011 ---
22th Show of 2011
O'Reilly Outlaw Nationals at Miami Fairgrounds Miami, OK
Click here for more info


Special Thanks to
The Monster Blog
&
Johnny Williams
for the pictures on this page
2011 Miami, Oklahoma Results
Map Motorsports News
Congratulations to all the winners in Miami this year. Friday night Darrell Powers won the stock tuff trucks and Saturday night AJ Clinton won it. In the pro class it was Wade Sullivan taking the top spot both nights as he edged out Steve Darnell on Friday and John Jungeblut on Saturday night. The monster trucks had three different winners among the six events. Friday night Devin Jones in the Barbarian won Freestyle and Jim Koehler in the Avenger took the win on Saturday. The rest of the trophies all went to Jimmy Creten in the Bounty Hunter as he swept the Wheelies and Racing both nights. All the monster trucks did a great job and put on one of the best shows ever seen in Miami. Thanks to all the sponsors - OReilly Auto Parts, Miami Chevrolet Buick GMC, S & H Farm Supply, Fabick Cat, Big Dog 97.9, KSN16, KODE-TV, and Snyder Construction. See you next year.
Following pictures:
The Monster Blog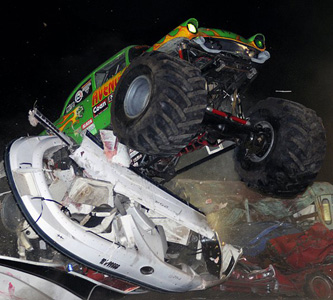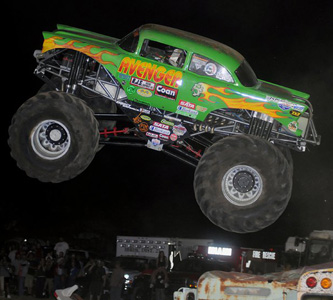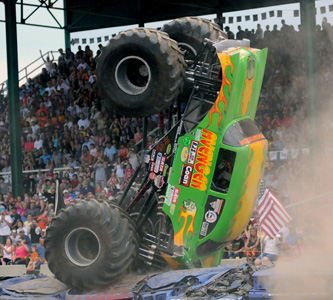 Following pictures:
Johnny Williams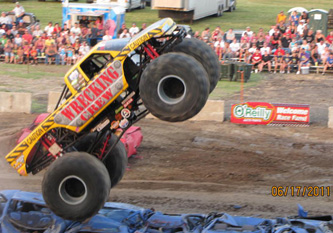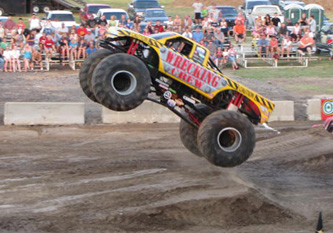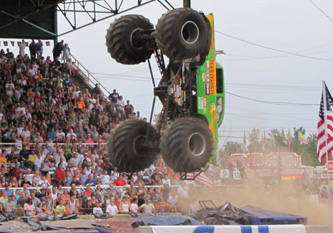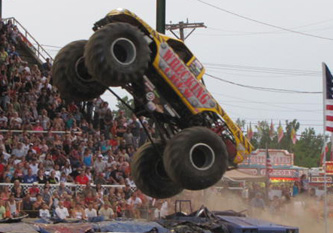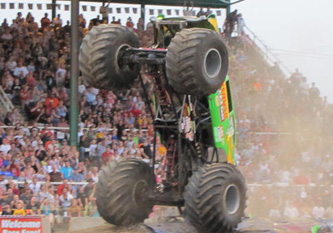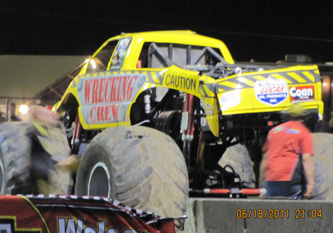 Don't forget to visit
The Monster Blog
for videos and more pictures!


Also check our
EXTRAS' page
for some behind the scenes stuff!!! <! ---links --->
You can also check out these Monster Truck sites for all the latest news
USHRA
,
Monster-Style
,
MichiganMonsterTrucks
,
All Monster
, and
The Monster Blog
And donít forget about the good old Television.
--
SPEED CHANNEL
hosts Monster Jam twice weekly, featuring all the USHRAĎs top stars including Avenger and Brutus.--
--
National Geographic Channelís
THRILL ZONE did a special called Monster Truck Tech a detailed look at monster trucks including interviews with Jim and some of his Crazy Freestyle from the Vermont 4x4 Jamborees.--
--
Spike TVís
Xtreme 4x4 caught a Wicked Crash by the Avenger at the Indy 4x4 Jamboree.--
--
ESPN 2
also had there cameras at the Jamborees.--
SO STAY TUNED AND STAY WILLLLLLDDDDDD!!!!