--- July 9th, 2011 ---
24th Show of 2011
Monster Jam at M&T Bank Stadium Baltimore, MD
Click here for the recap


Special Thanks to
Andrew Fitzpatrick
,
Dustin Hart
&
Kevin Berryman
for the pictures on this page
"First it was reigning World Freestyle Champion, Jim Koehler, in Avenger who earlier in the night had been given his World Finals flag, officially inviting the two time champ to Advance Auto Parts World Finals XIII next March in Las Vegas. Koehler was fantastic, but a massive air leap, the biggest air to that point, landed the 57 Chevy so hard that it broke a wheel off the truck and without getting into bonus time Koehler fell a few points short." Scott Douglass
Following pictures:
Andrew Fitzpatrick
Jim got his flag for the 2012 World Finals! YEAH!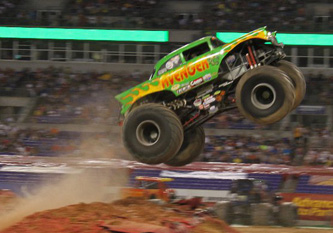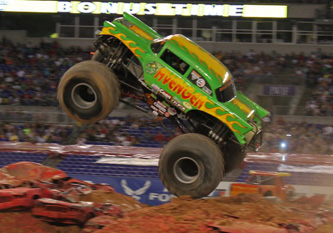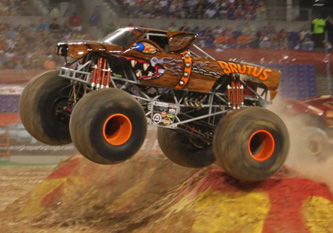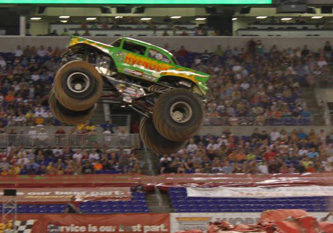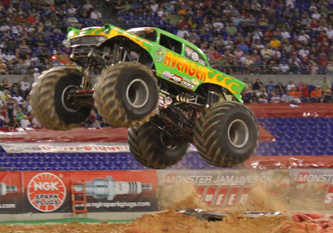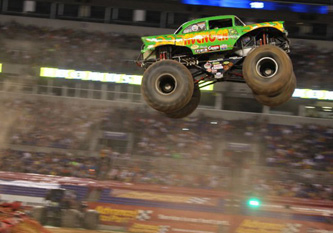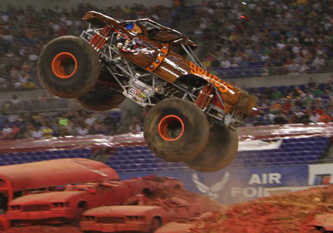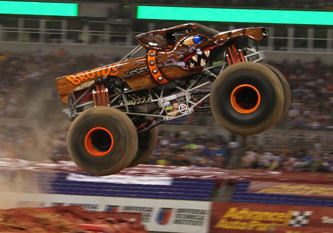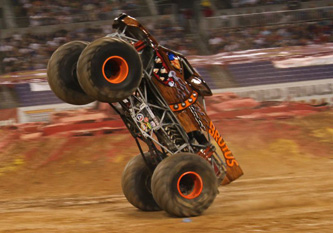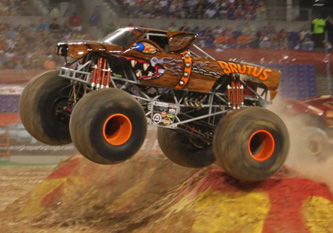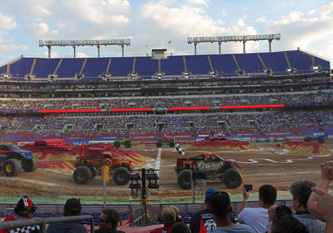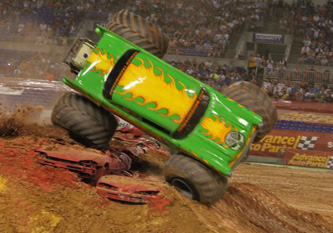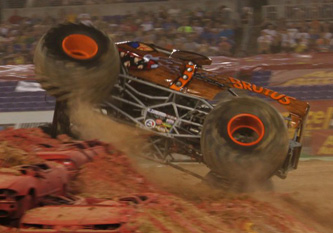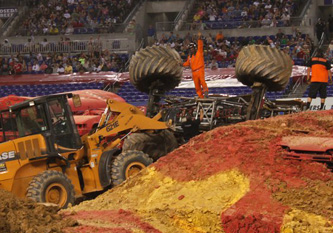 Following pictures:
Dustin Hart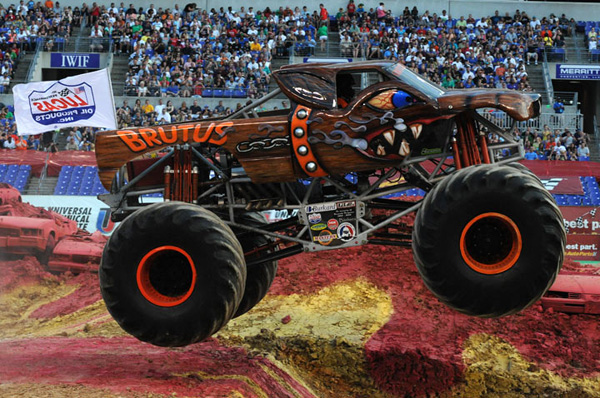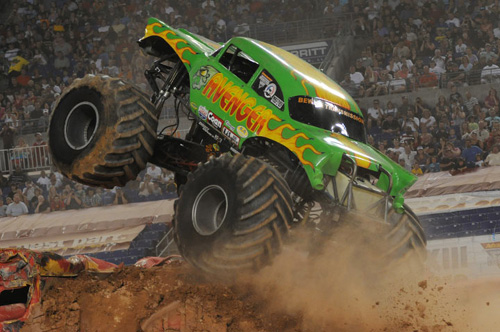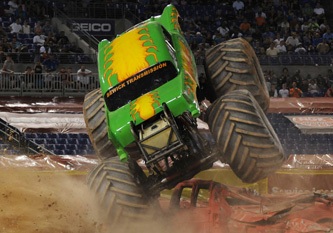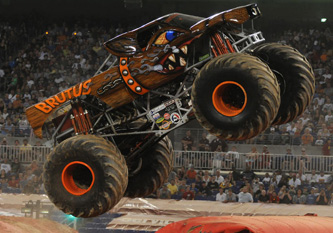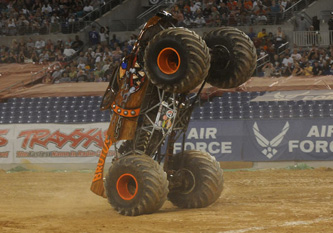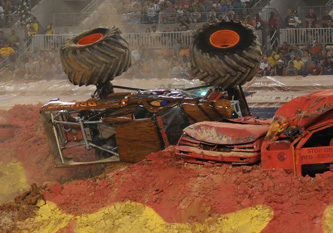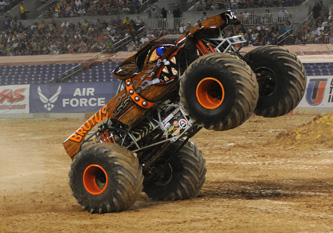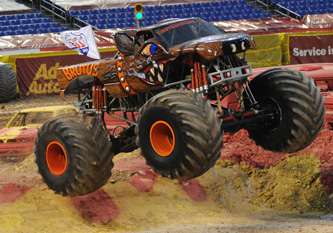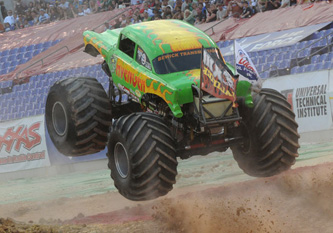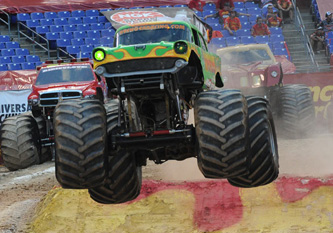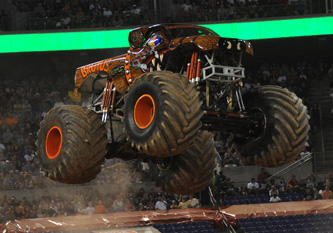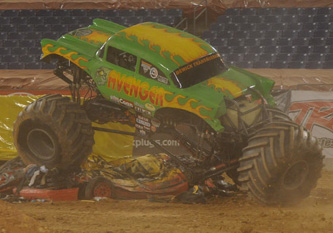 Following pictures:
Kevin Berryman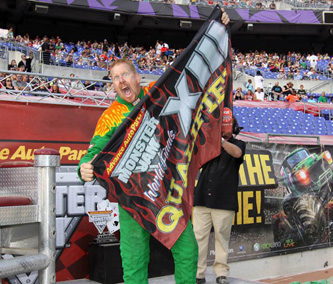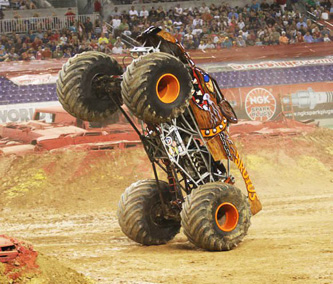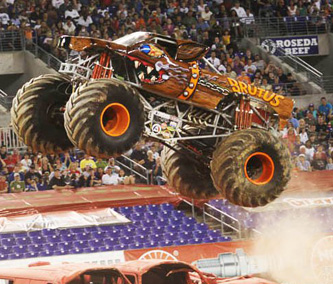 JIM'S FREESTYLE
SHOW RECAP

Also check our
EXTRAS' page
for some behind the scenes stuff!!! <! ---links --->
You can also check out these Monster Truck sites for all the latest news
USHRA
,
Monster-Style
,
MichiganMonsterTrucks
,
All Monster
, and
The Monster Blog
And donít forget about the good old Television.
--
SPEED CHANNEL
hosts Monster Jam twice weekly, featuring all the USHRAĎs top stars including Avenger and Brutus.--
--
National Geographic Channelís
THRILL ZONE did a special called Monster Truck Tech a detailed look at monster trucks including interviews with Jim and some of his Crazy Freestyle from the Vermont 4x4 Jamborees.--
--
Spike TVís
Xtreme 4x4 caught a Wicked Crash by the Avenger at the Indy 4x4 Jamboree.--
--
ESPN 2
also had there cameras at the Jamborees.--
SO STAY TUNED AND STAY WILLLLLLDDDDDD!!!!