--- January 14-15th, 2012 ---


3rd Show of 2012
Monster Jam at the Alamodome San Antonio, TX
Click here for the Monster Jam recap

Special Thanks to
KBS Racing Photos (Monster Jam)
for the pictures on this page
Weekend started well on Saturday with good performance from both trucks, especially Avenger who gave everything he had for the fans and ended his freestyle with a pretty destructive crash... However, on Sunday, Avenger's motor blew up, and Wrecking Crew had problems with its front pig, which could not be fixed in time...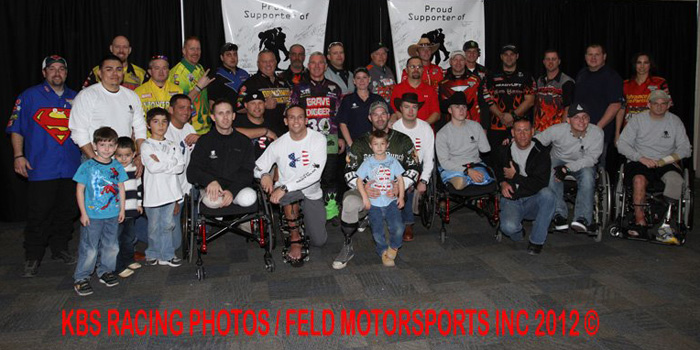 About Saturday night show: "Wrecking Crew started with some big air to bring ooohs and ahhs from the fans.
It brought a score of 18 from the judges." - MonsterJam.com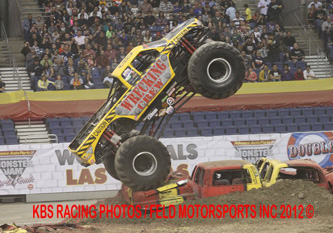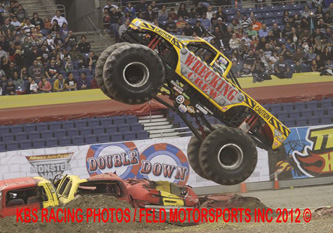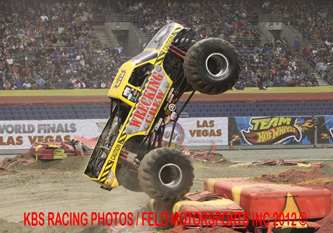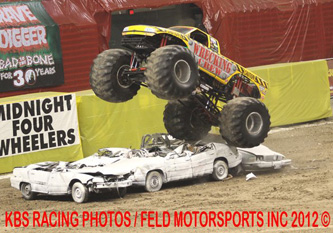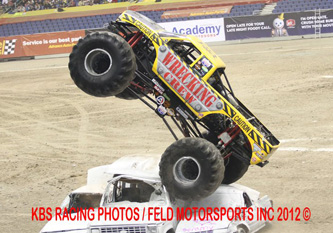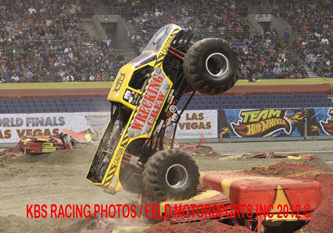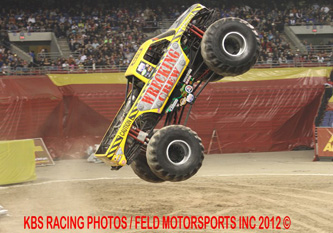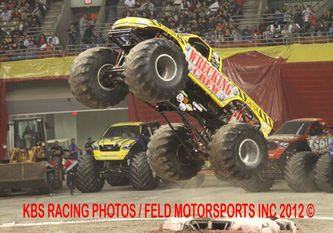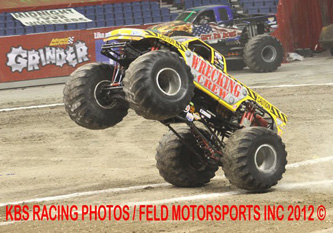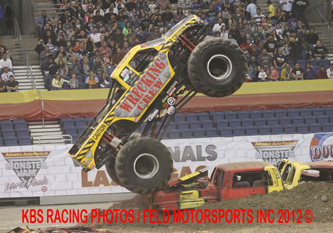 About Saturday night show: "The 2011 Reigning Freestyle World champion Avenger with Jim Koehler at the wheel will show an 18 in the record books, but that doesn't tell the whole story. Koehler flipped the truck, driving the shocks through the body and tearing away fiberglass. Score didn't matter (18) to driver Jim Koehler , who told the fans
"We're here to put on a show." " - MonsterJam.com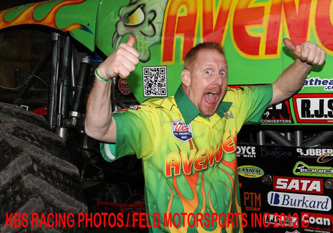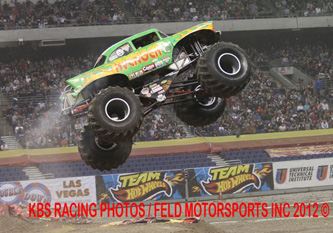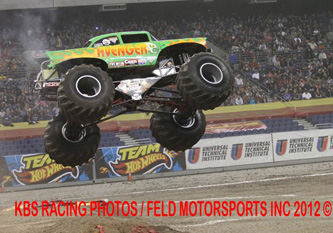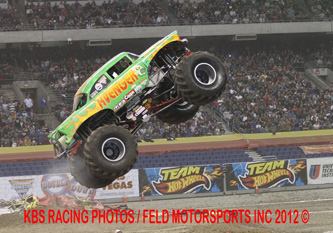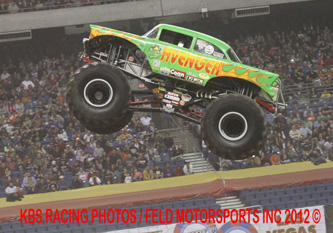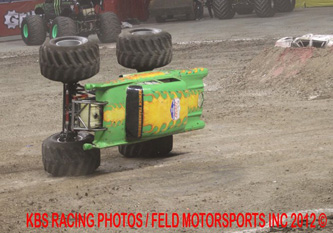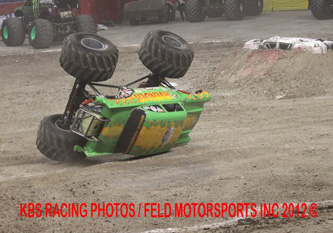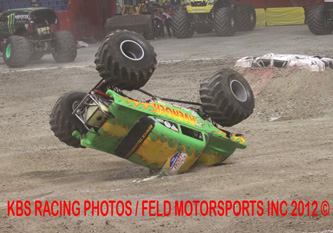 Following photos: www.AvengerRacing.com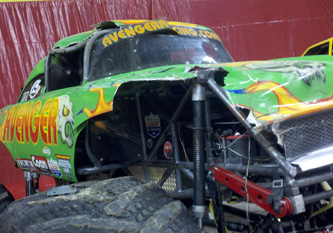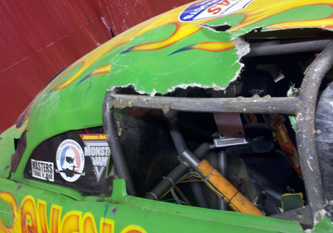 AVENGER's Freestyle & crash --> Saturday night
WRECKING CREW vs Wolverine
TORONTO, CANADA: HERE WE COME!

For more photos of the Monster Jam shows:
Monster Jam Gallery
<! ---links --->
You can also check out these Monster Truck sites for all the latest news
USHRA
,
Monster-Style
,
MichiganMonsterTrucks
,
All Monster
, and
The Monster Blog
And donít forget about the good old Television.
--
SPEED CHANNEL
hosts Monster Jam twice weekly, featuring all the USHRAĎs top stars including Avenger and Brutus.--
--
National Geographic Channelís
THRILL ZONE did a special called Monster Truck Tech a detailed look at monster trucks including interviews with Jim and some of his Crazy Freestyle from the Vermont 4x4 Jamborees.--
--
Spike TVís
Xtreme 4x4 caught a Wicked Crash by the Avenger at the Indy 4x4 Jamboree.--
--
ESPN 2
also had there cameras at the Jamborees.--
SO STAY TUNED AND STAY WILLLLLLDDDDDD!!!!