--- January 21-22, 2012 ---



4th Show of 2012
Monster Jam at the Rogers Centre Toronto, Ont. Canada
Click here for the Monster Jam recap


Special Thanks to
Tracey Gemmel
,
Jeff Luckey
&
Eason Nuttal
for some of the pictures on this page


AVENGER: SUNDAY FREESTYLE WINNER
Great weekend in Toronto for Team Scream! and what an AWESOME Freestyle win for Avenger on Sunday!
Check our
VIDEOS PAGE
to see it!
"Bob Robbins in Aftershock had a particularly impressive run as he maneuvered his New York based truck around the challenging course. He hit several Long Jumps, which brought Toronto fans to their feet. It wasn't just Aftershock who got the crowd going. In fact, it was Mr. Excitement himself. After watching teammate Chris Bergeron in Brutus carve his way to a score of 30 points, Jim Koehler in Avenger could wait no longer. The two-time Freestyle World Champion got to work in a big way and gave Ontario fans what they came to see. Koehler's Freestyle was so good, in fact, that it just may qualify as a candidate for the "Freestyle of the Year" award. The Pizza Pizza Judges appreciated Koehler's extra efforts and presented the Columbus, Michigan native a competition-winning score of 34 points." - MonsterJam.com

Lots of fans came to the pit party!
Check out more pics of the pit party on our
Pit Party Photos
page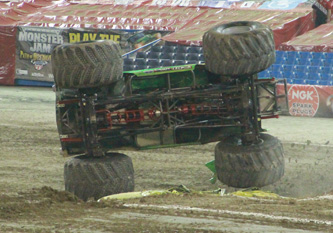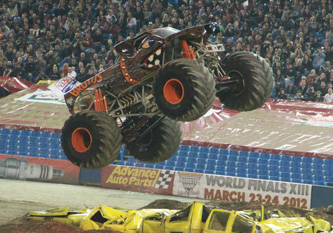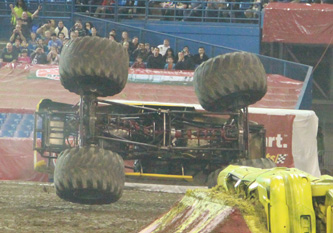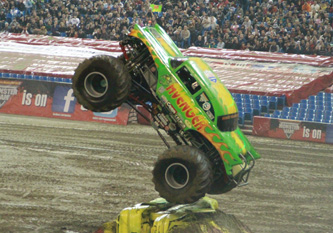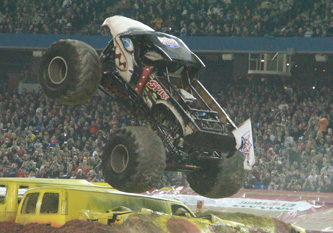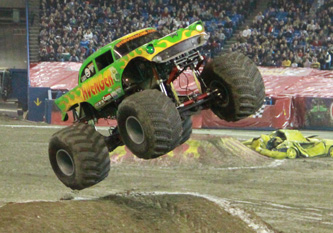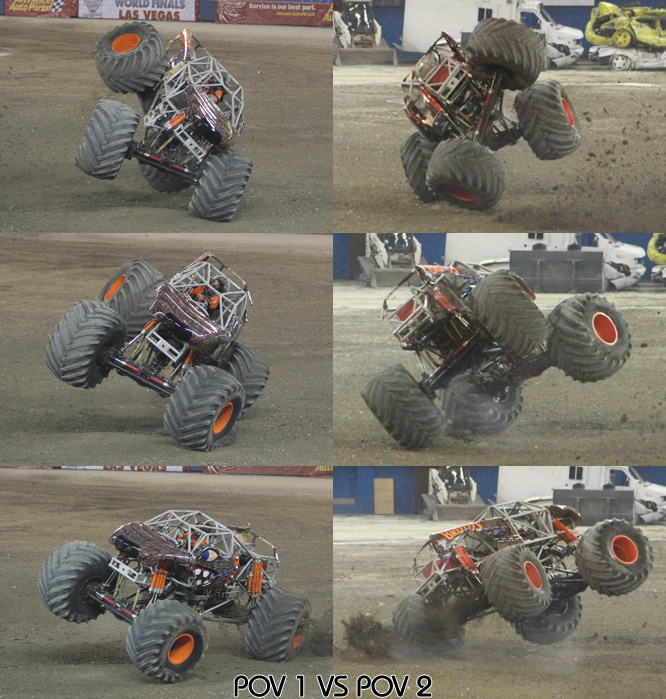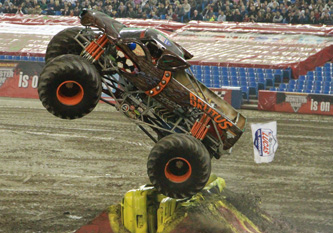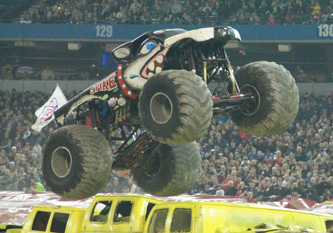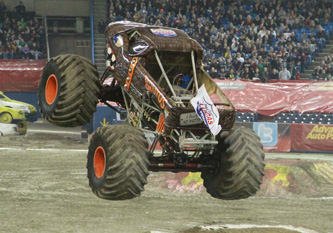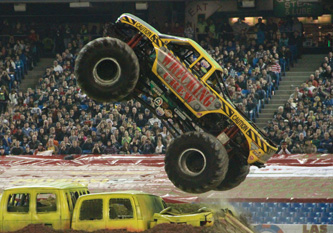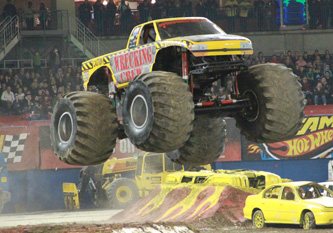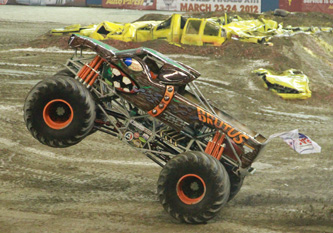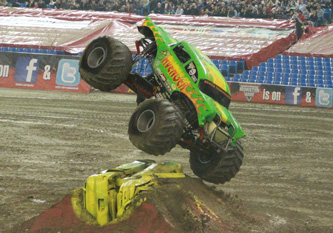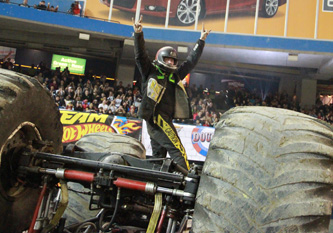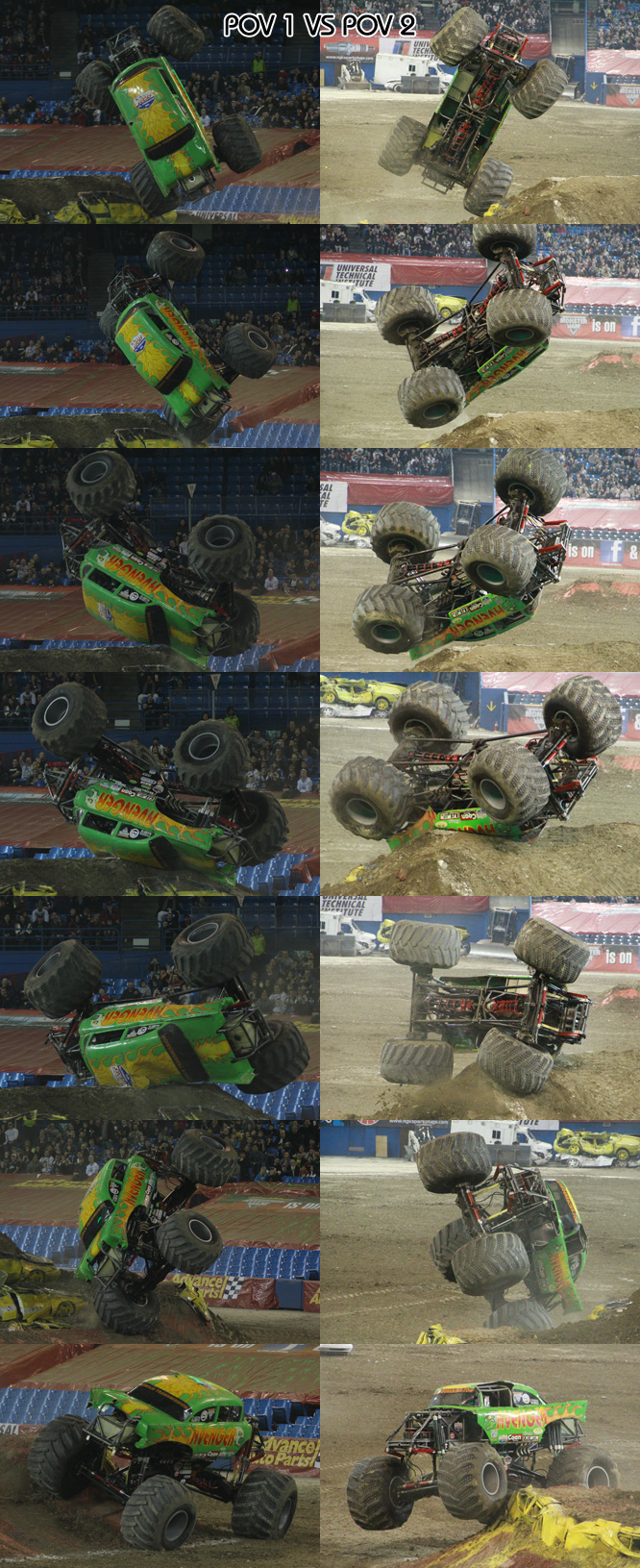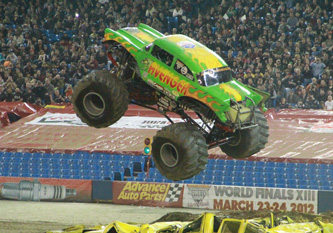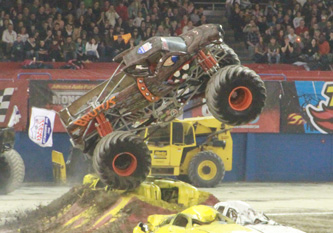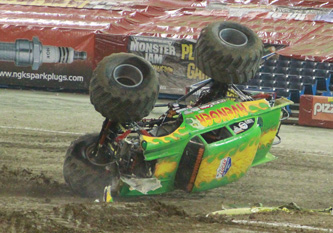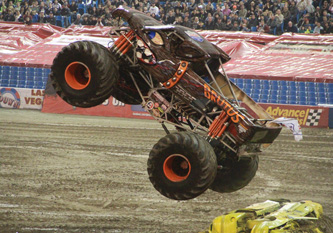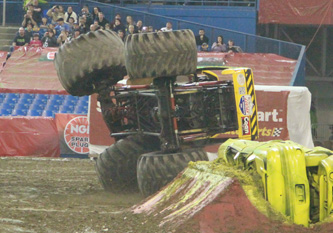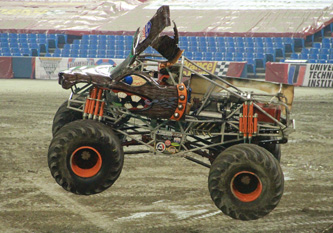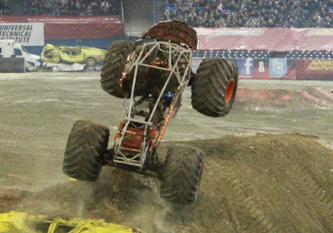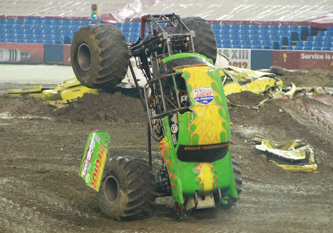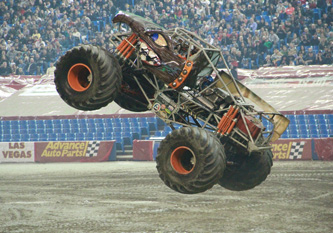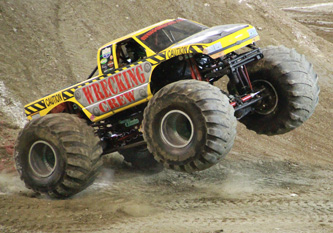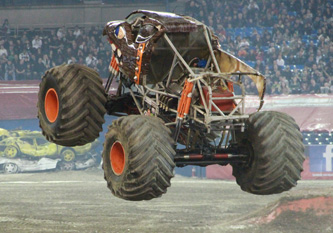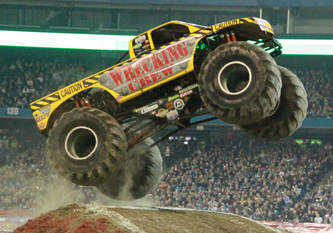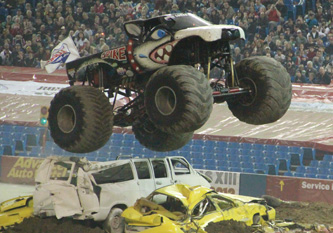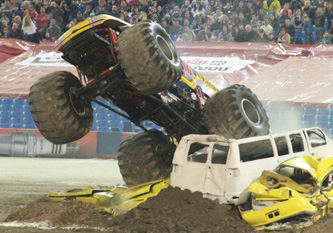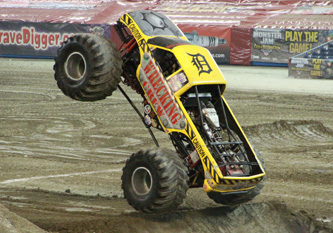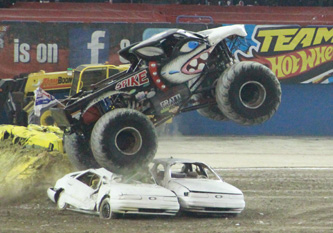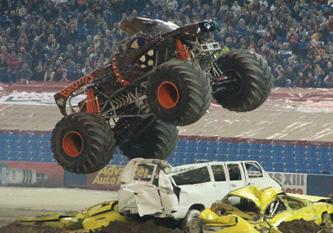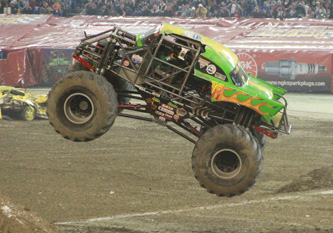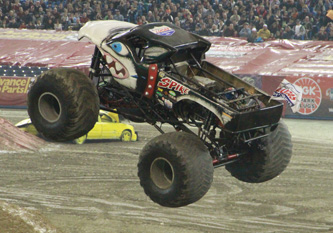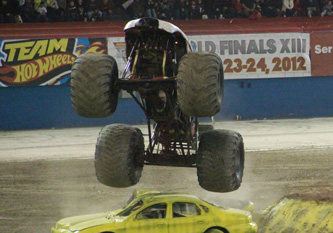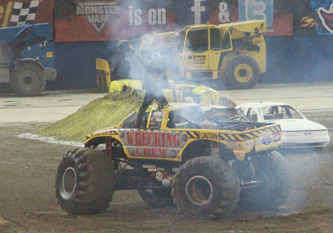 Special Thanks to
Tracey Gemmel
for the following pictures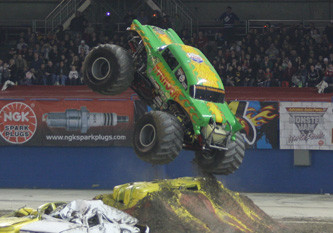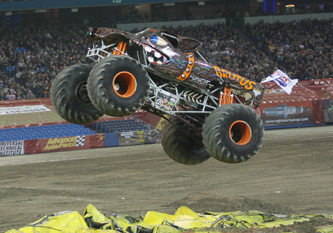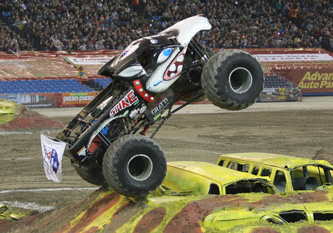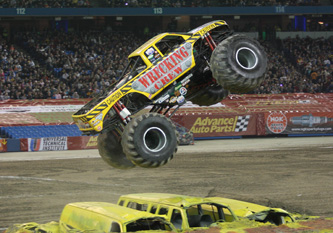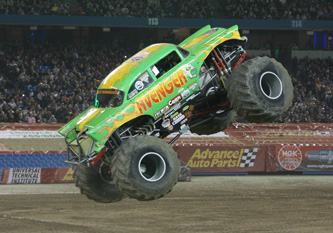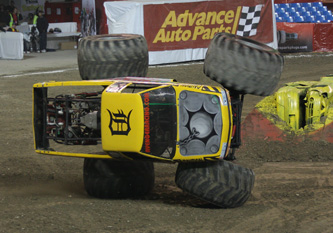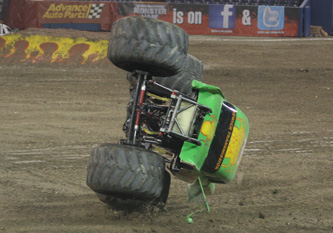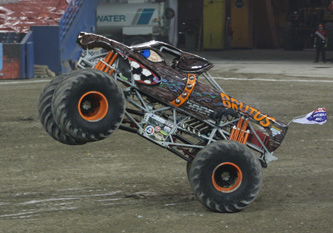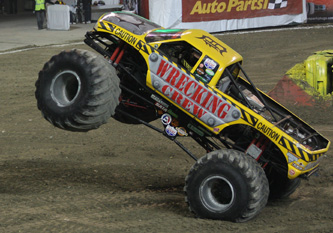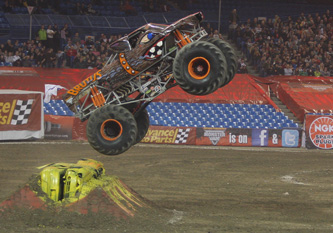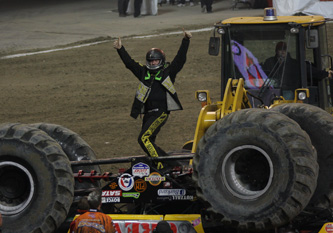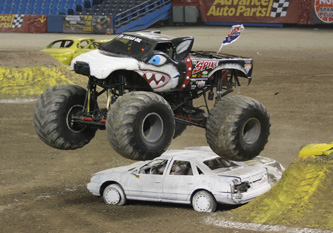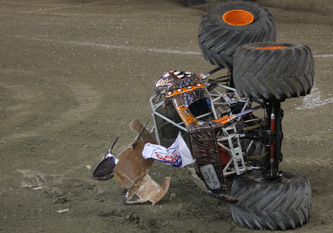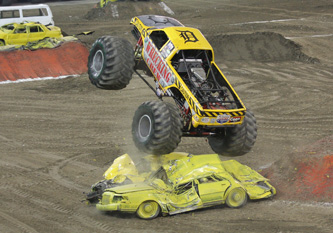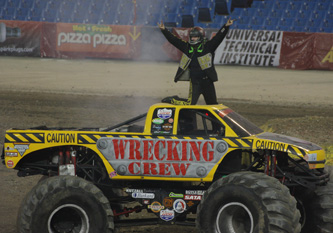 Special Thanks to
Jeff Luckey
for the following pictures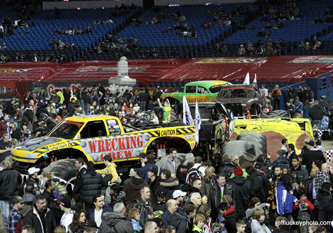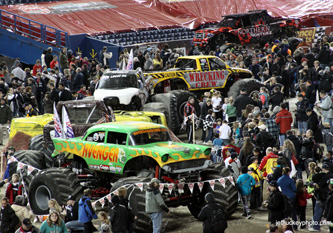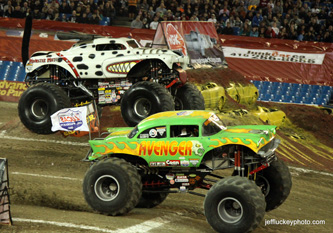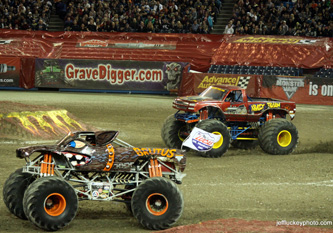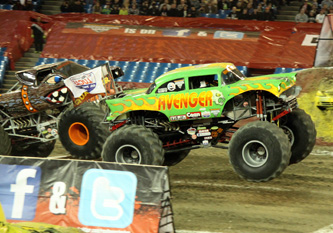 Special Thanks to
Eason Nuttall
for the following pictures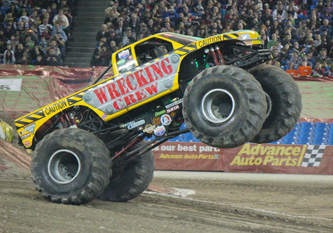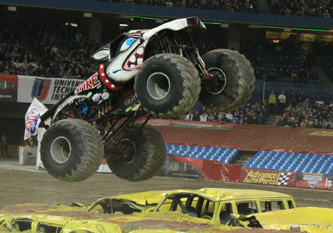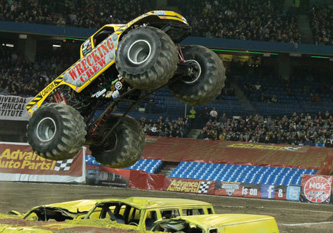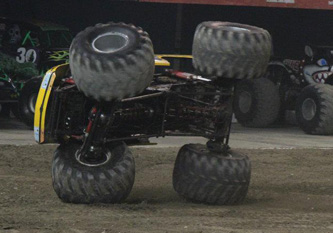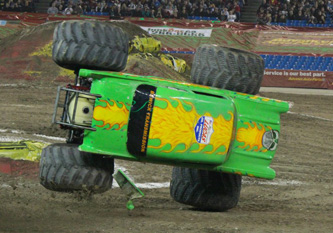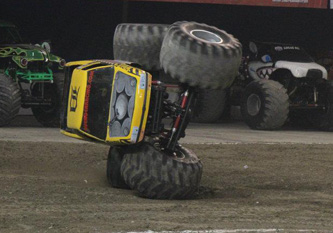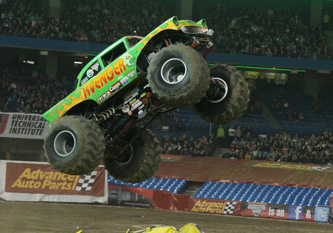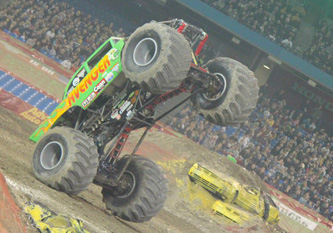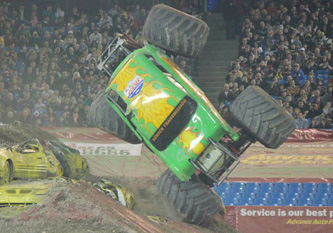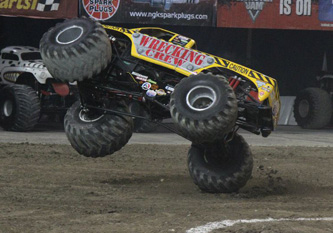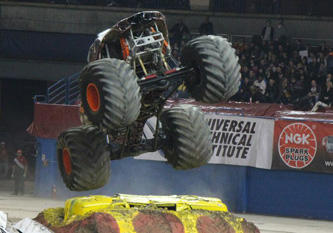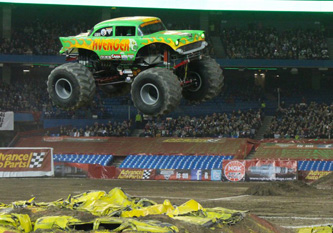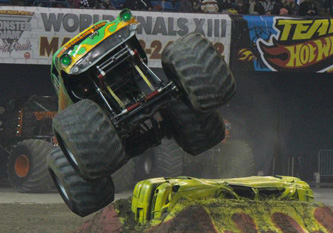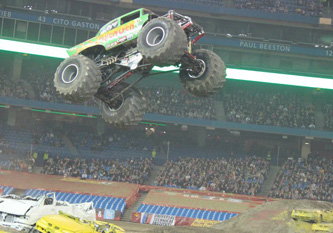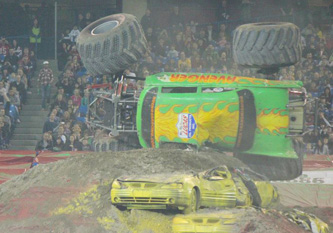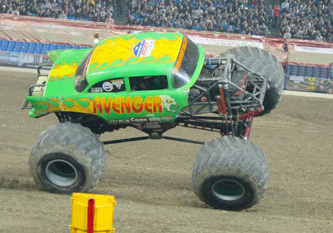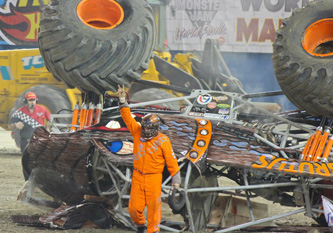 NEW ORLEANS: HERE WE COME!

For more photos of the Monster Jam shows:
Monster Jam Gallery
<! ---links --->
You can also check out these Monster Truck sites for all the latest news
USHRA
,
Monster-Style
,
MichiganMonsterTrucks
,
All Monster
, and
The Monster Blog
And donít forget about the good old Television.
--
SPEED CHANNEL
hosts Monster Jam twice weekly, featuring all the USHRAĎs top stars including Avenger and Brutus.--
--
National Geographic Channelís
THRILL ZONE did a special called Monster Truck Tech a detailed look at monster trucks including interviews with Jim and some of his Crazy Freestyle from the Vermont 4x4 Jamborees.--
--
Spike TVís
Xtreme 4x4 caught a Wicked Crash by the Avenger at the Indy 4x4 Jamboree.--
--
ESPN 2
also had there cameras at the Jamborees.--
SO STAY TUNED AND STAY WILLLLLLDDDDDD!!!!