--- February 4th, 2012 ---



6th Show of 2012
Monster Jam at the Raymond James Stadium Tampa, FL
Click here for the Monster Jam recap


Special Thanks to
Andrew Fitzpatrick
,
Michael Blair
,
Shyann Michaels
&
G.W. Glockner
for the pictures on this page


AVENGER: FREESTYLE WINNER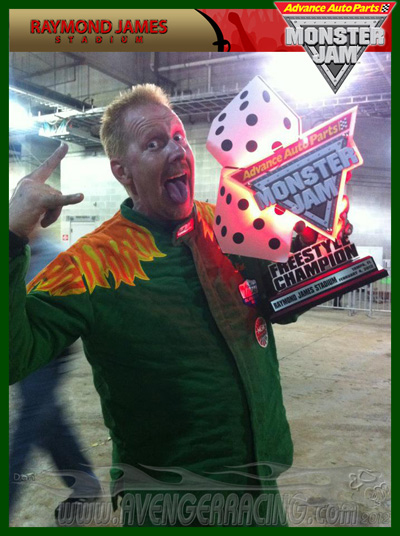 "Reigning World Freestyle Champion Jim Koehler competed in Tampa for the first time and showed the standing room only crowd his championship form to power Avenger to the freestyle victory" -Scott Douglas
"Avenger was next and the two-time World Freestyle Champion brought his best to his Tampa debut, also rolling his truck but coming back on to the wheels and continuing from there to hit every obstacle on the track with the night's biggest air and breathtaking, huge sky wheelies that he continued to nail the through the bonus time." - Scott Douglas
"The Advance Auto Parts Service is our Best Part Freestyle competition saw Team Scream's Steve Koehler take the hot seat early on, his wild Wrecking Crew freestyle performance would keep the lead for more than half of the competition. It would be Florida favorite Scott Hartsock in Gunslinger who would rest the lead away from Wrecking Crew with a big air assault in front of his home state fans." - Scott Douglas
Check our
VIDEOS PAGE
to see videos taken in Tampa!

"Setting a new attendance record in a facility that has hosted sold out Advance Auto Parts Monster Jam events annually for several years had the 16 truck field pumped up from the start and the fans were excited about the debut of a new race course in Tampa, called Anaheim Style with a circuit that featured the trucks starting side-by-side on a table top, turning away from each other before negotiating a tight turn at the far end of the track, then a long powerful straightaway into the final turn and back over the table top to cross to finish line." - Scott Douglas
Special Thanks to
Andrew Fitzpatrick
for the following pictures
~AVENGER FLYING~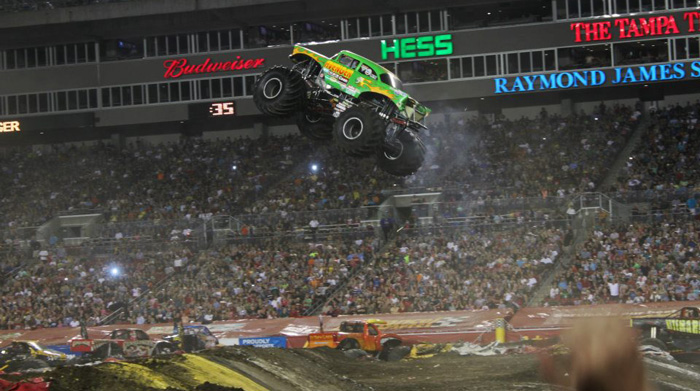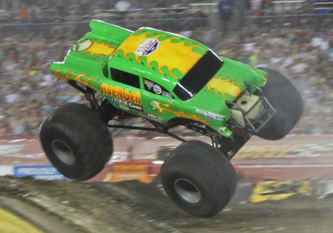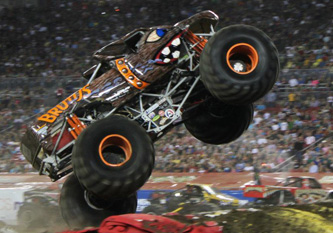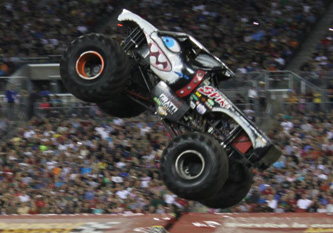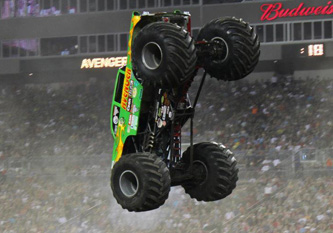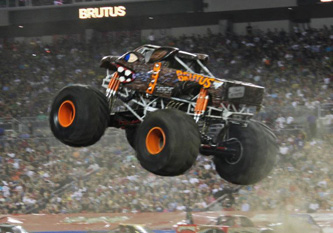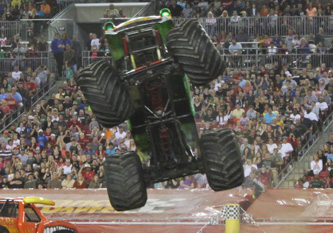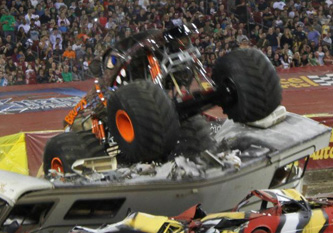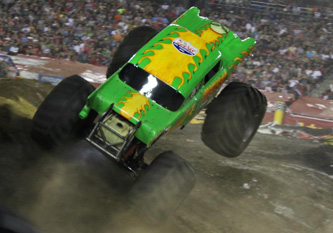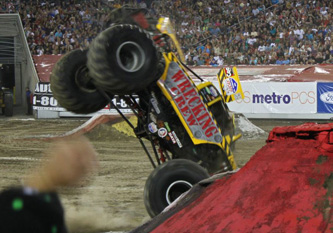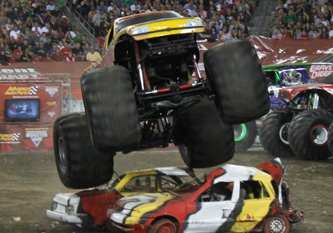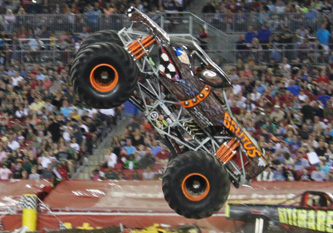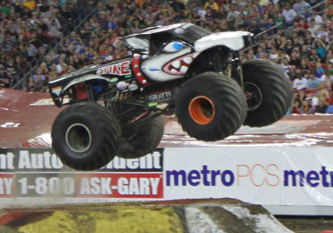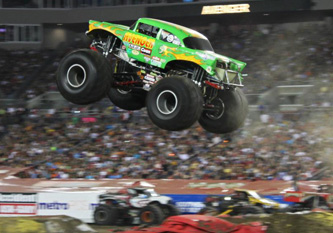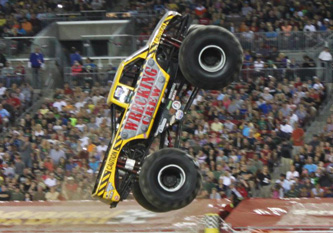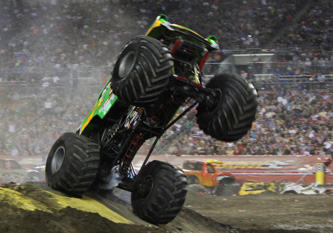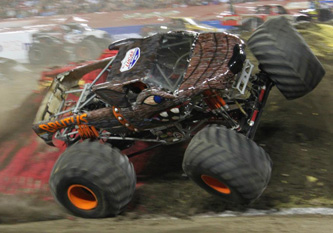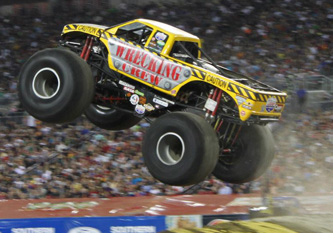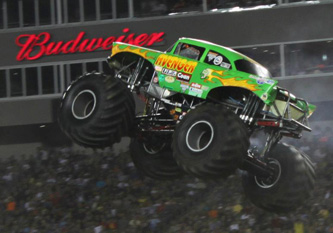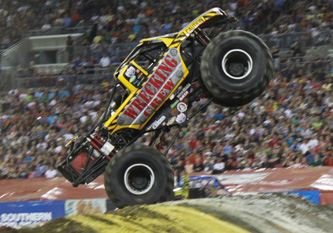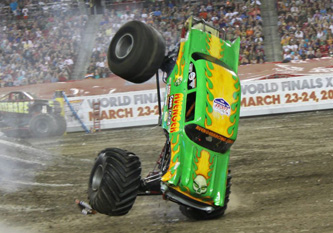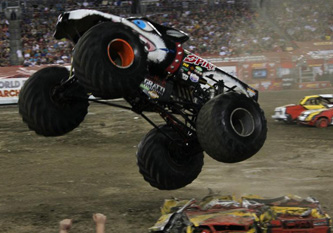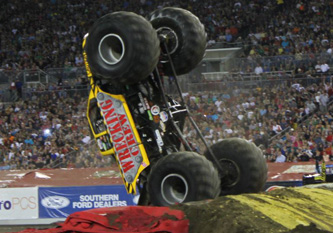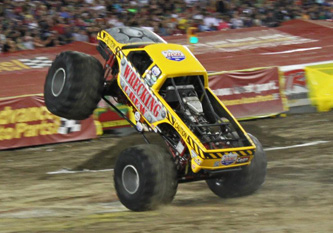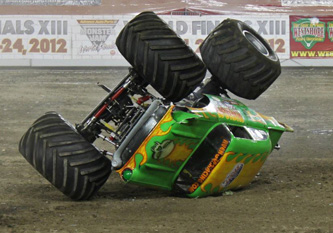 Special Thanks to
Michael Blair
for the following pictures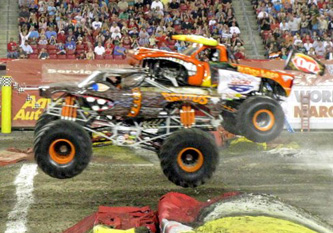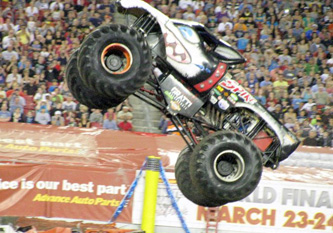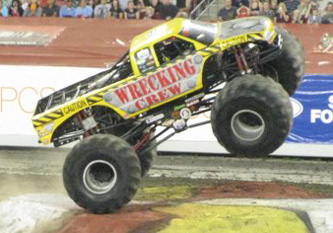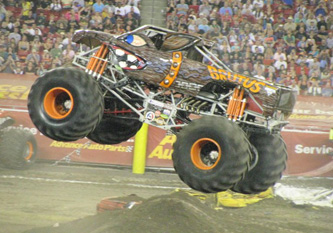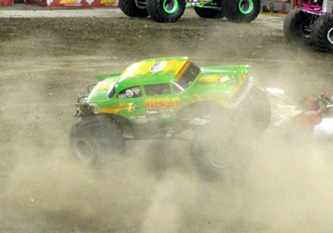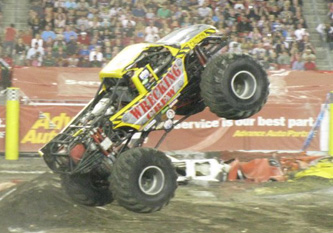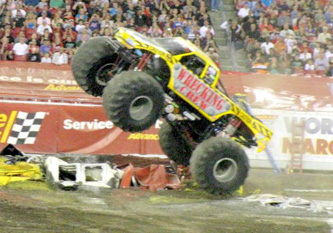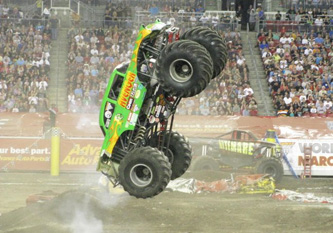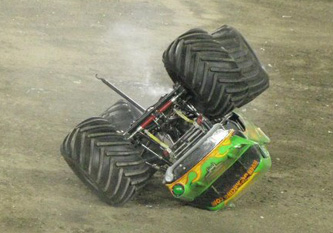 Special Thanks to
Shyann Michaels
for the following pictures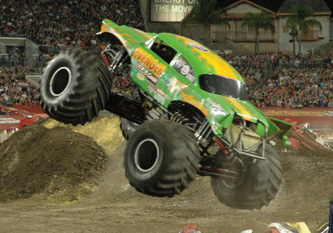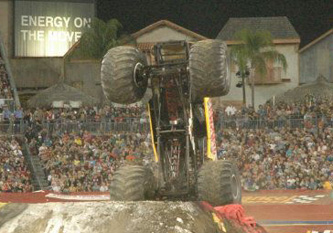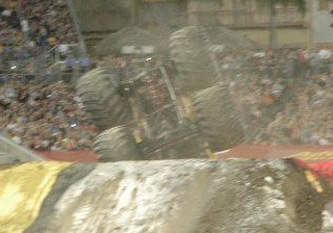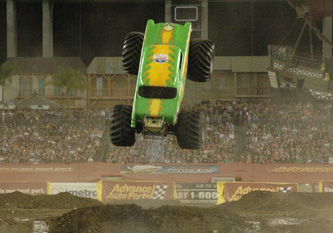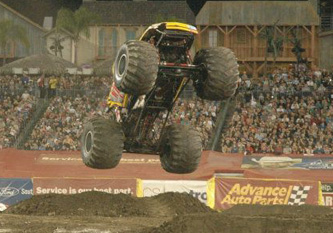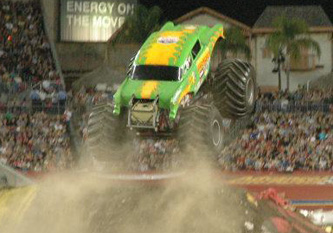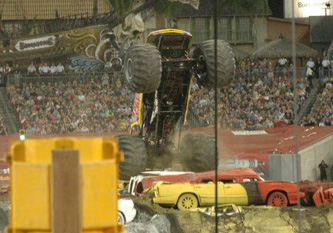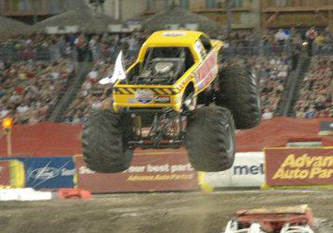 Special Thanks to
G.W. Glockner
for the following pictures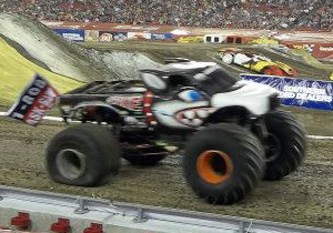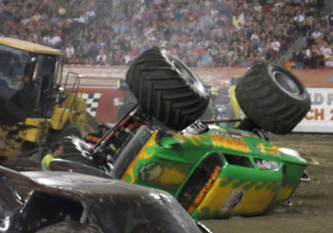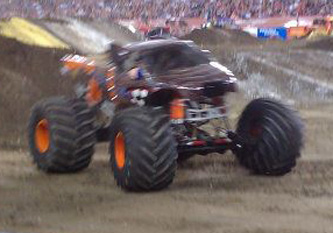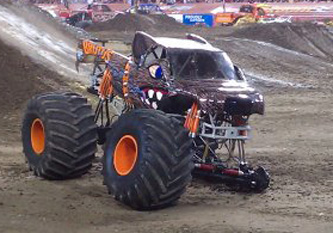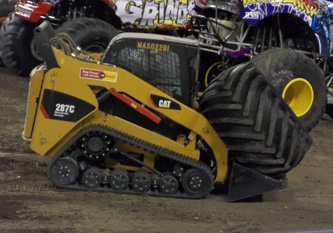 MIAMI AND ROSEMONT: HERE WE COME!

For more photos of the Monster Jam shows:
Monster Jam Gallery
<! ---links --->
You can also check out these Monster Truck sites for all the latest news
USHRA
,
Monster-Style
,
MichiganMonsterTrucks
,
All Monster
, and
The Monster Blog
And donít forget about the good old Television.
--
SPEED CHANNEL
hosts Monster Jam twice weekly, featuring all the USHRAĎs top stars including Avenger and Brutus.--
--
National Geographic Channelís
THRILL ZONE did a special called Monster Truck Tech a detailed look at monster trucks including interviews with Jim and some of his Crazy Freestyle from the Vermont 4x4 Jamborees.--
--
Spike TVís
Xtreme 4x4 caught a Wicked Crash by the Avenger at the Indy 4x4 Jamboree.--
--
ESPN 2
also had there cameras at the Jamborees.--
SO STAY TUNED AND STAY WILLLLLLDDDDDD!!!!