--- February 24-26th, 2012 ---


11th Show of 2012
Monster Jam at the 1st Mariner Arena Baltimore, MD
Click here for the Monster Jam recap


Special Thanks to
Josh Stewart - Mass Destruction Productions
&
Gage Erb
for the pictures on this page


BRUTUS: FRIDAY NIGHT RACING WINNER

BRUTUS: SATURDAY PM FREESTYLE WINNER
Awesome weekend for both Brutus and Spike! Great performance during all 4 shows!!!
Mass Destruction Productions RECAP from Baltimore PM show: [...] The WOW moment of the night came when Jeff Anderson in SPIKE came out first and launched the big mean husky completely vertical over the van stack tearing the tailgate off! It was just TOO AWESOME! [...] Then, BRUTUS came barking onto the floor and used every obstacle like a chew toy. His high, flying, adrenalin filled run put him in the hot seat with a score of 23.
Special Thanks to
Josh Stewart - Mass Destruction Productions
for the following pictures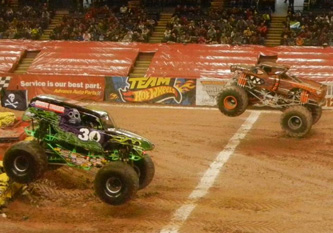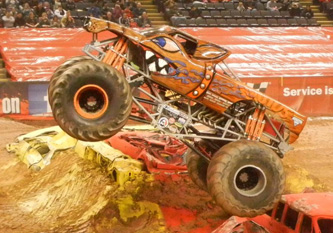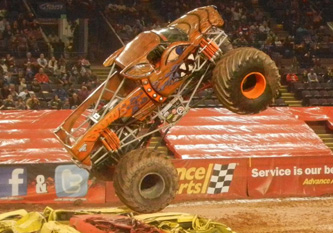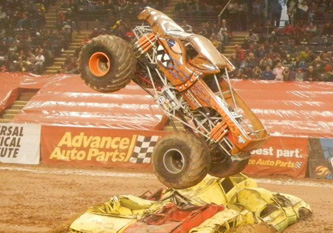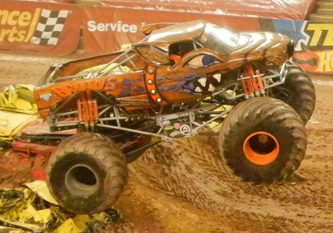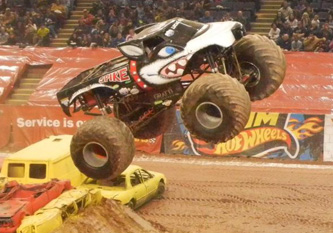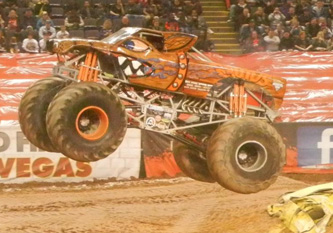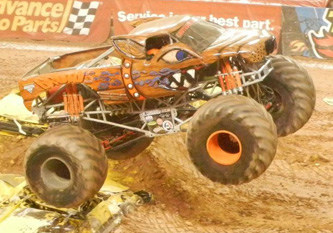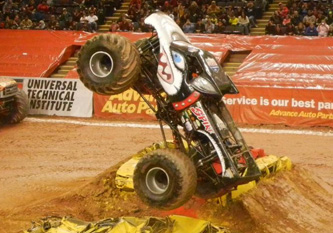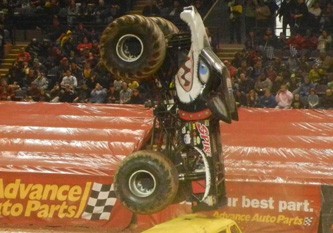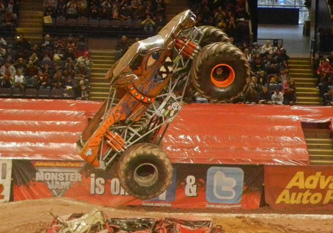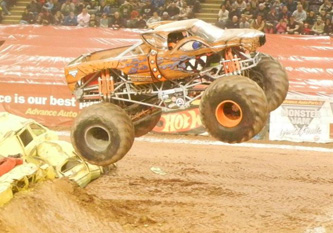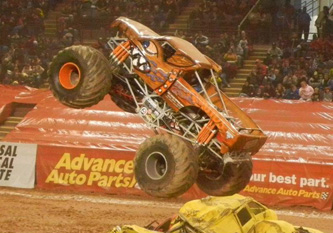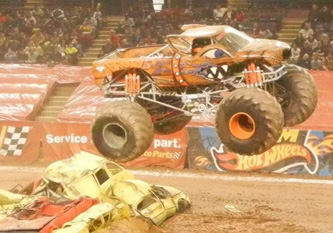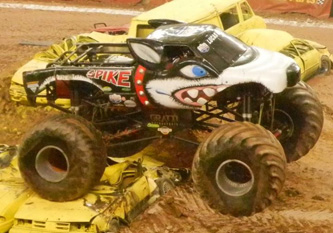 Special Thanks to
Gage Erb
for the following pictures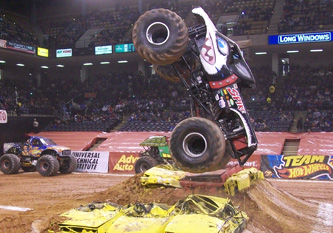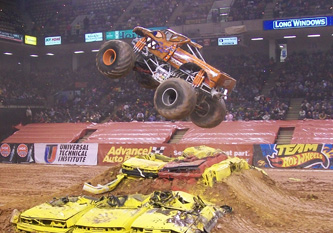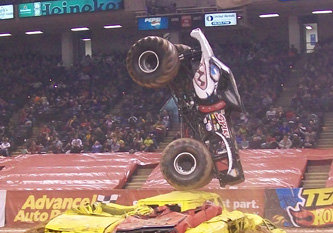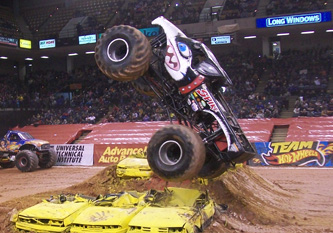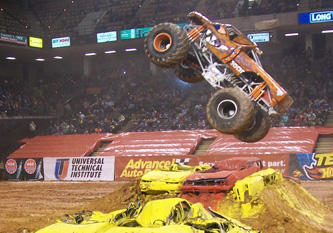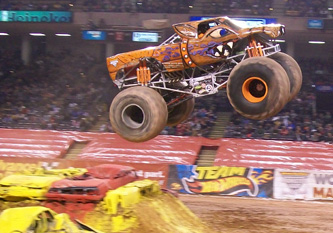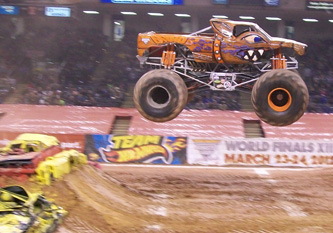 Check out our
VIDEOS PAGE
for videos taken in Baltimore!
Check out our
NEW WALLPAPERS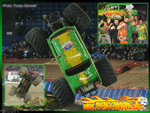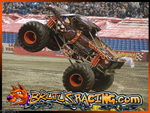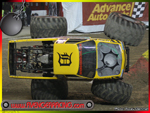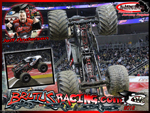 DETROIT: HERE WE COME!



For more photos of the Monster Jam shows:
Monster Jam Gallery
<! ---links --->
You can also check out these Monster Truck sites for all the latest news
USHRA
,
Monster-Style
,
MichiganMonsterTrucks
,
All Monster
, and
The Monster Blog
And donít forget about the good old Television.
--
SPEED CHANNEL
hosts Monster Jam twice weekly, featuring all the USHRAĎs top stars including Avenger and Brutus.--
--
National Geographic Channelís
THRILL ZONE did a special called Monster Truck Tech a detailed look at monster trucks including interviews with Jim and some of his Crazy Freestyle from the Vermont 4x4 Jamborees.--
--
Spike TVís
Xtreme 4x4 caught a Wicked Crash by the Avenger at the Indy 4x4 Jamboree.--
--
ESPN 2
also had there cameras at the Jamborees.--
SO STAY TUNED AND STAY WILLLLLLDDDDDD!!!!