--- March 30-31, 2012 ---


16th Show of 2012
Tournament of Destruction at Tucson Rodeo Grounds Tucson, AZ
Click here for more info




AVENGER: FRIDAY NIGHT BEAUTY PAGEANT WINNER (Cheer off for the best looking truck)

AVENGER: FRIDAY NIGHT CHICAGO STYLE RACING WINNER

AVENGER: FRIDAY NIGHT FREESTYLE WINNER

AVENGER: SATURDAY NIGHT BEAUTY PAGEANT WINNER

AVENGER: SATURDAY NIGHT DRAG RACE WINNER

AVENGER: SATURDAY NIGHT CHICAGO STYLE RACING WINNER

AVENGER: SATURDAY NIGHT FREESTYLE WINNER
What an amazing weekend for Avenger!!! We had lots of fun in Tucson, and the weather was great!!! Wrecking Crew also did great in freestyle !
We started the weekend by changing Wrecking Crew's sway bars.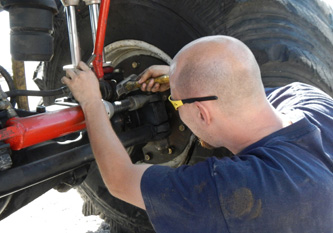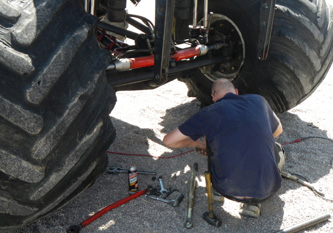 Lots of fans came to the pit party to get pictures with the drivers!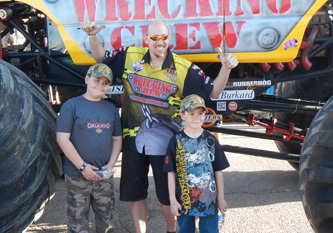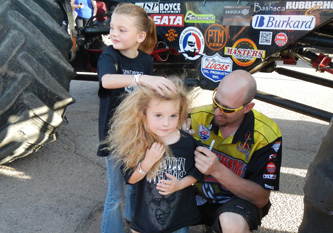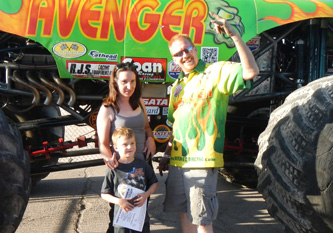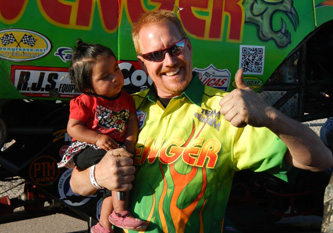 The track was pretty nice, even tho it was dusty !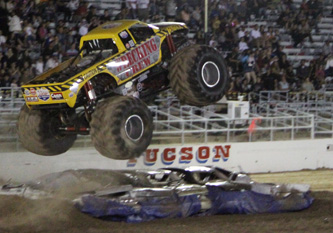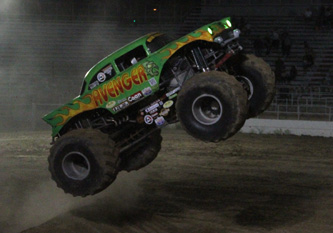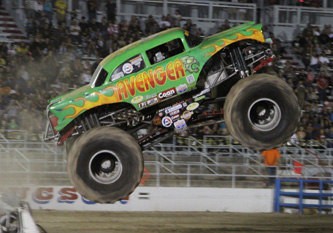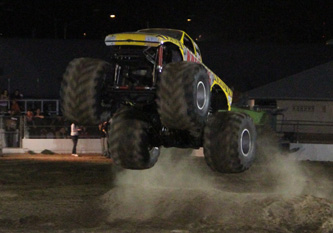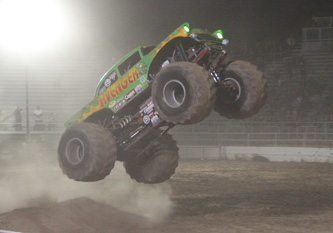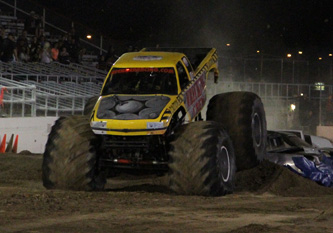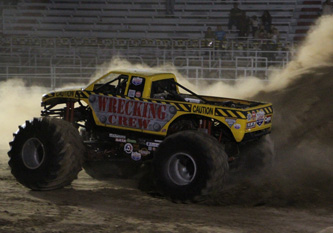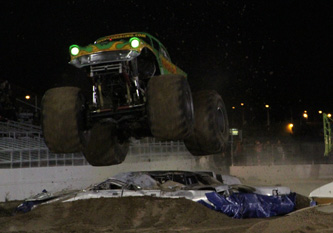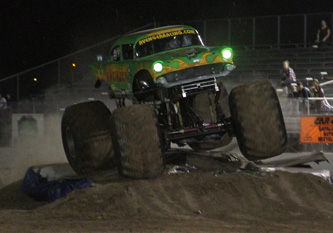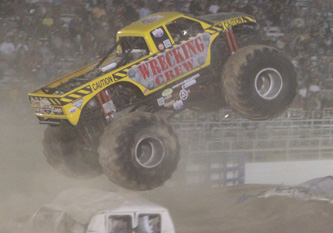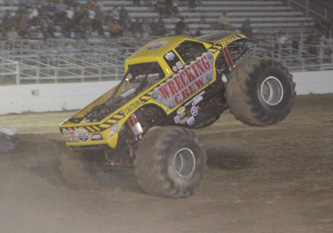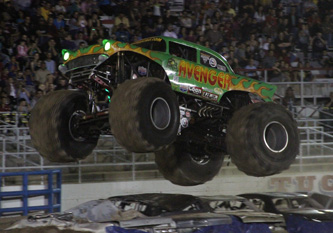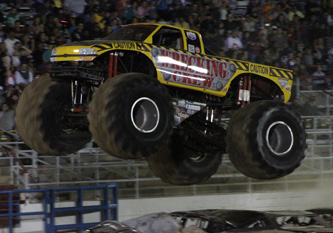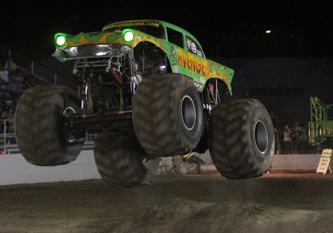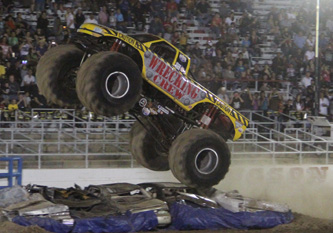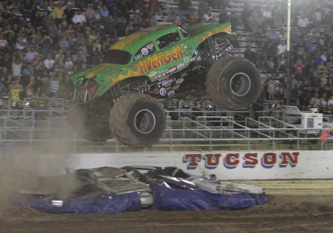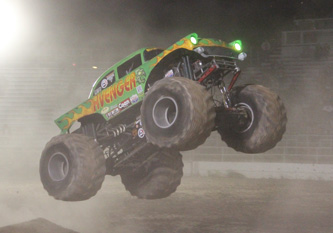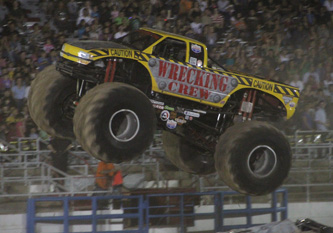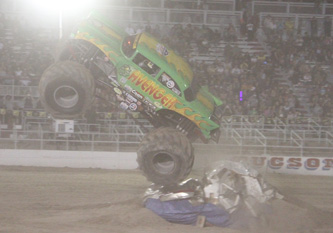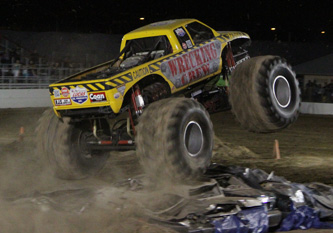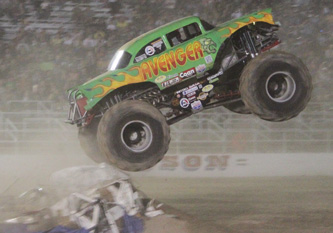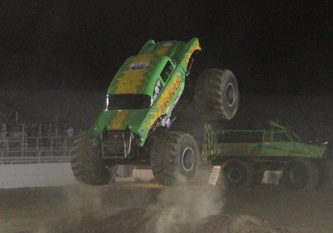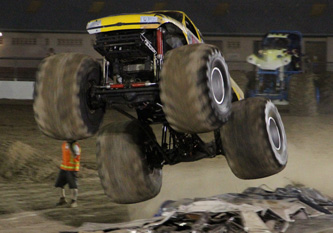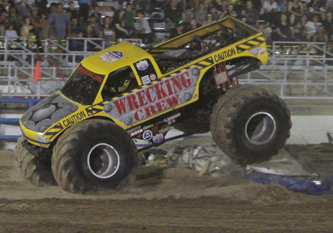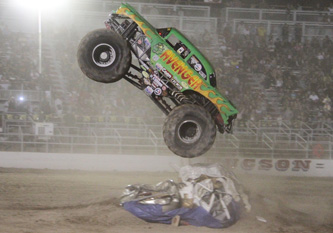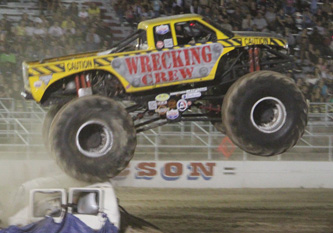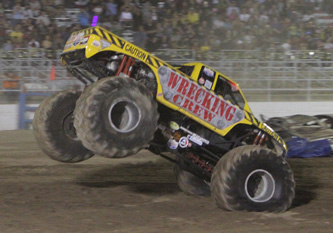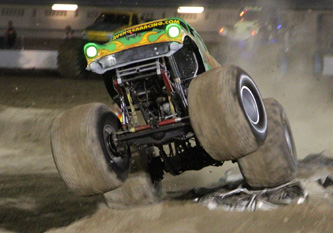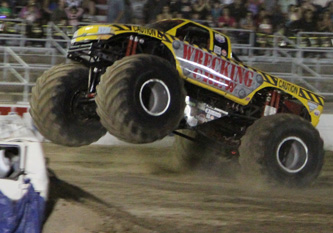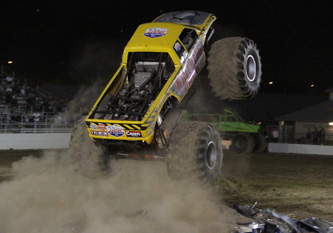 A video with footage from Vegas and Tucson will be posted eventually !
Check out our
NEW WALLPAPERS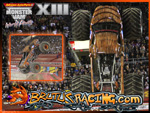 HUNTINGTON: HERE WE COME!



For more photos of the Monster Jam shows:
Monster Jam Gallery
<! ---links --->
You can also check out these Monster Truck sites for all the latest news
USHRA
,
Monster-Style
,
MichiganMonsterTrucks
,
All Monster
, and
The Monster Blog
And donít forget about the good old Television.
--
SPEED CHANNEL
hosts Monster Jam twice weekly, featuring all the USHRAĎs top stars including Avenger and Brutus.--
--
National Geographic Channelís
THRILL ZONE did a special called Monster Truck Tech a detailed look at monster trucks including interviews with Jim and some of his Crazy Freestyle from the Vermont 4x4 Jamborees.--
--
Spike TVís
Xtreme 4x4 caught a Wicked Crash by the Avenger at the Indy 4x4 Jamboree.--
--
ESPN 2
also had there cameras at the Jamborees.--
SO STAY TUNED AND STAY WILLLLLLDDDDDD!!!!