--- May 26th, 2012 ---

&


25th Show of 2012
Monster Spectacular at the Scotiabank Place Ottawa, Ontario
Click here for more info


This weekend, while we had two trucks in Ottawa, we had the 2 other trucks in Gloucester, about 40 minutes away. After the Gloucester show, during the autograph session, we got a call saying that one truck in Ottawa was broke (Ice Cream Man) and might not be able to be fixed on time for the show, so they wanted us to bring one of our trucks there, NOW!
Needless to say that we tired down in a record time, loaded everything, and drove to Ottawa. We arrived in Ottawa about 10 minutes after the beginning of the show, and the whole team came together to tire Spike up in less than 15 minutes! Even the lawnmowers guys were there to give us a hand!
Ice Cream Man ended up being fixed on time, so the fans in Ottawa got to see Spike perform as a last minute addition!
Brutus crashed during the wheelie contest, and bent a rim and had some body damage. We changed the tire during intermission and the truck was back for freestyle !
Unfortunately, Avenger had engine problem and blew a gasket, so he wasn't able to freestyle... But both Brutus and Spike did a great job!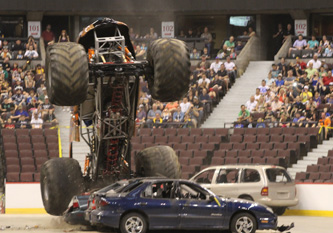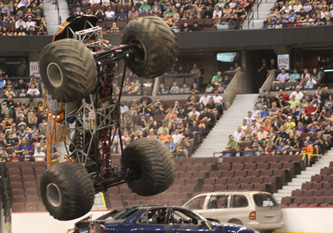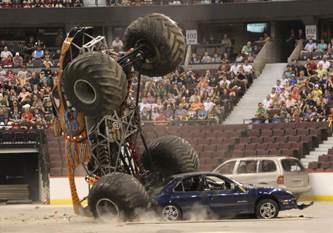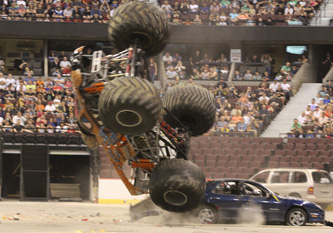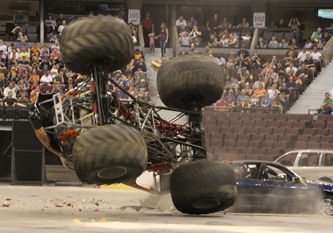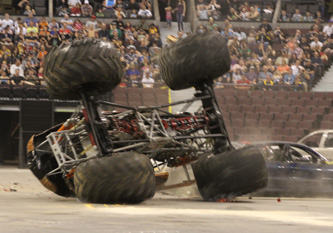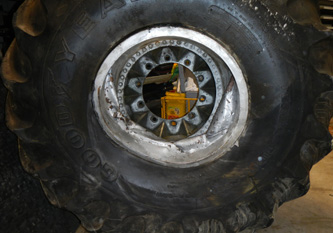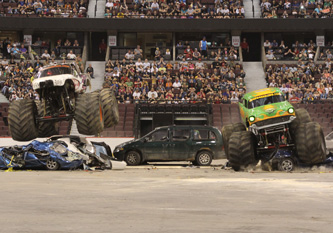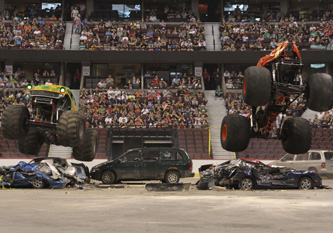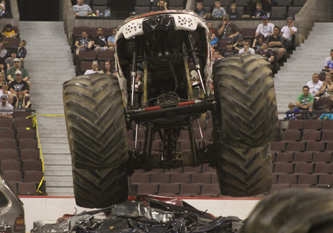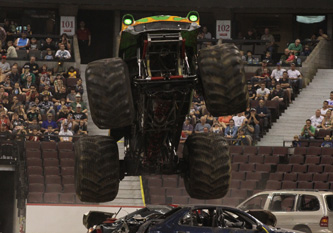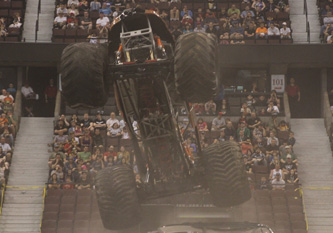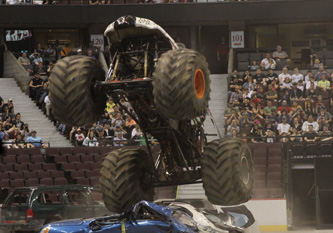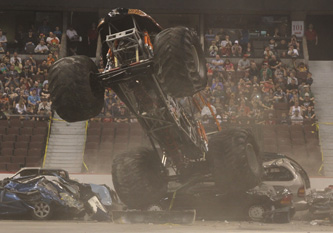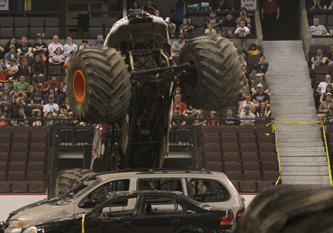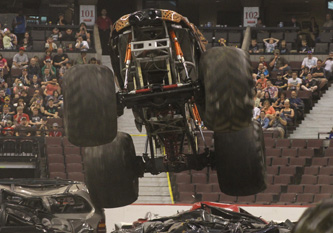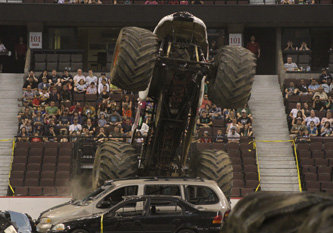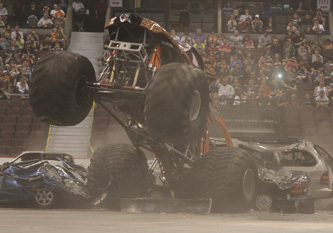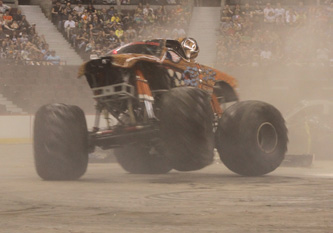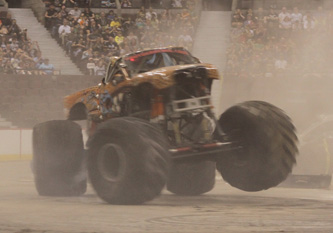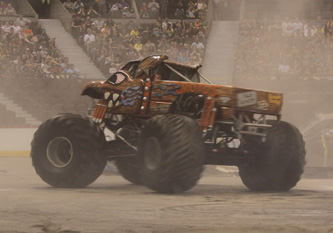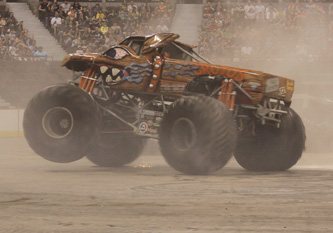 PLATTSBURGH: HERE WE COME!
Check out our
NEW WALLPAPERS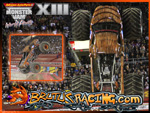 <! ---links --->
You can also check out these Monster Truck sites for all the latest news
USHRA
,
Monster-Style
,
MichiganMonsterTrucks
,
All Monster
, and
The Monster Blog
And donít forget about the good old Television.
--
SPEED CHANNEL
hosts Monster Jam twice weekly, featuring all the USHRAĎs top stars including Avenger and Brutus.--
--
National Geographic Channelís
THRILL ZONE did a special called Monster Truck Tech a detailed look at monster trucks including interviews with Jim and some of his Crazy Freestyle from the Vermont 4x4 Jamborees.--
--
Spike TVís
Xtreme 4x4 caught a Wicked Crash by the Avenger at the Indy 4x4 Jamboree.--
--
ESPN 2
also had there cameras at the Jamborees.--
SO STAY TUNED AND STAY WILLLLLLDDDDDD!!!!