Special Thanks to
Texas Truck Works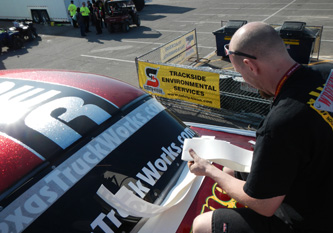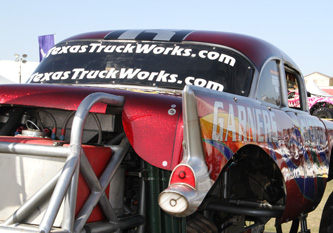 We always have so much fun at the pit party! Thanks to all the fans!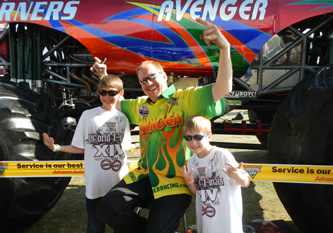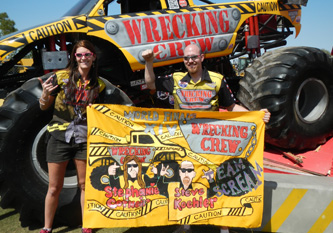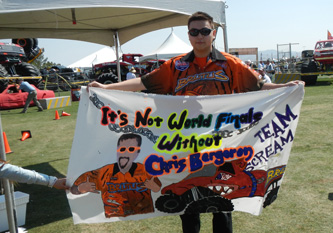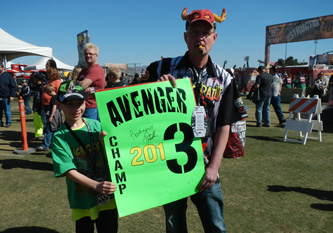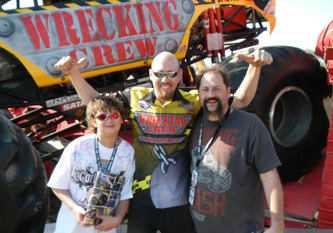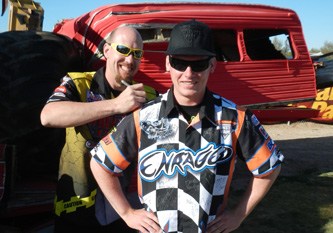 Track!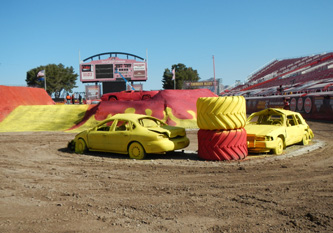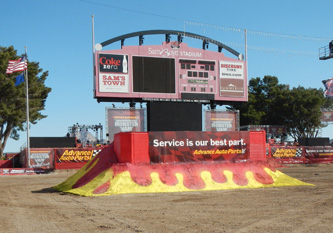 "You guys must be very tired and go to bed early at night, right?" ... Oh well in fact you know, we love to play bowling :)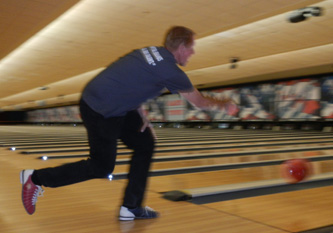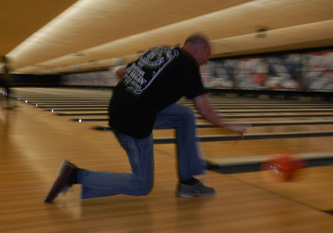 Practice & Qualifying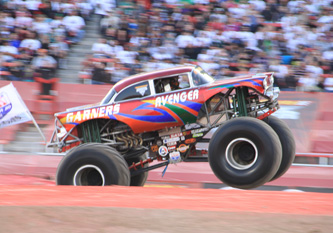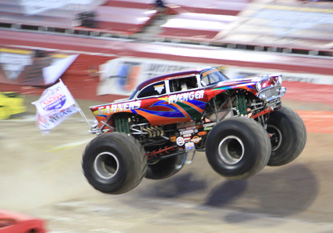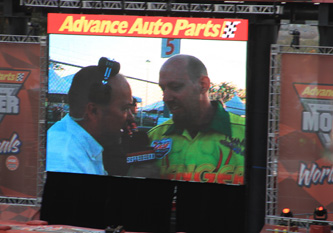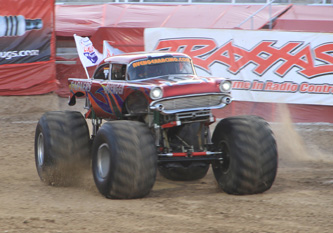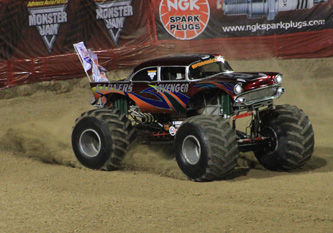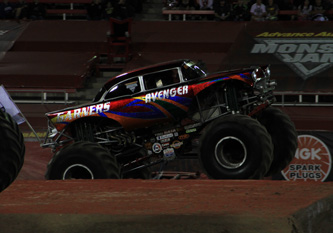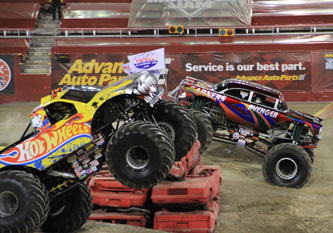 FREESTYLE!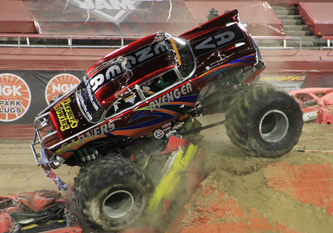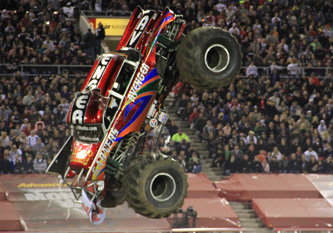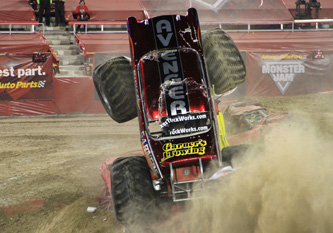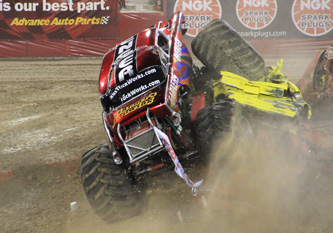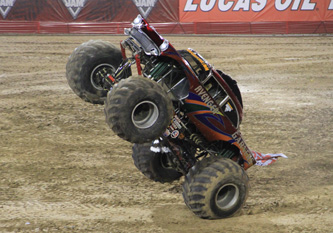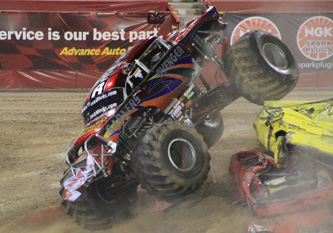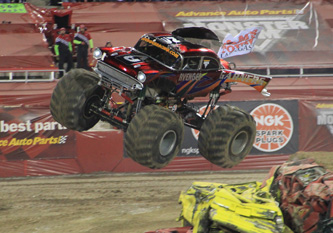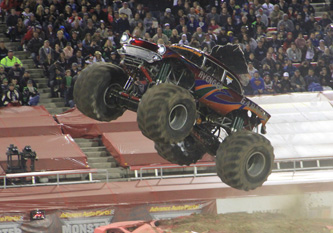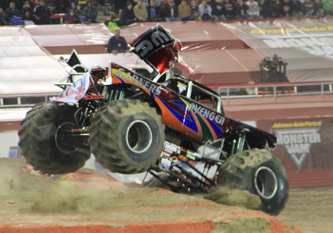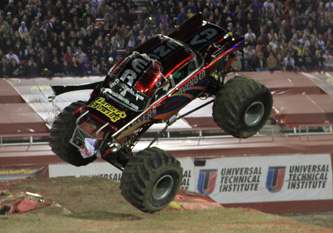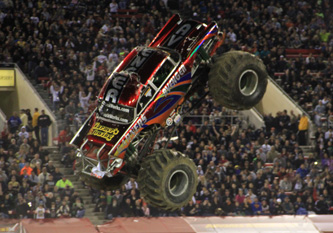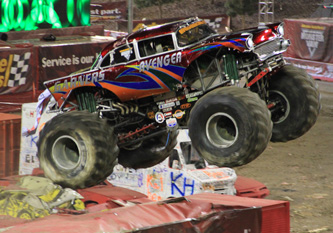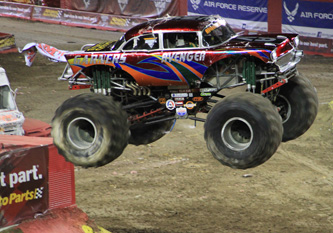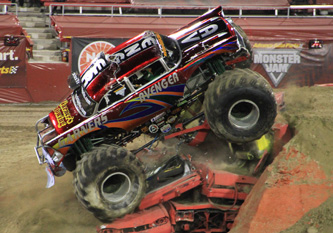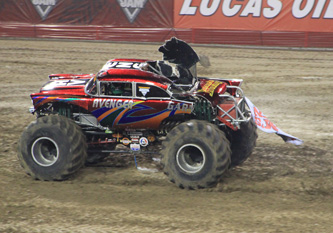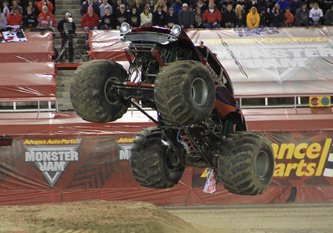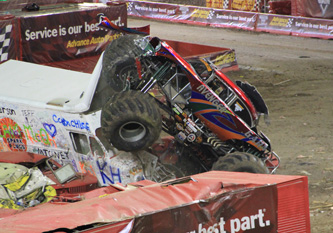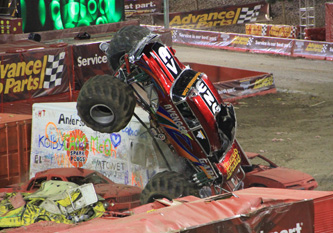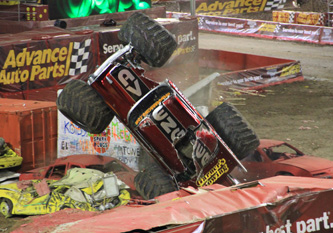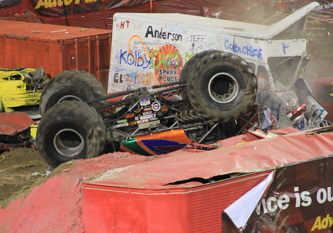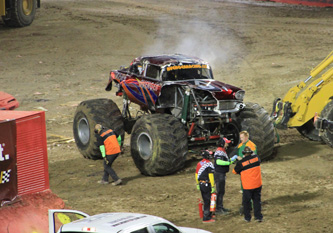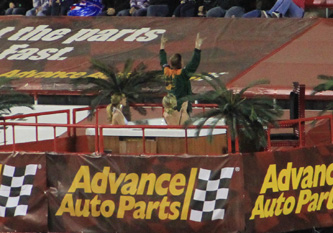 Avenger's Freestyle
THANK YOU GUYS FOR THE SUPPORT!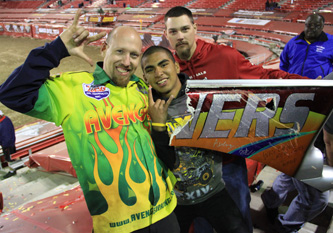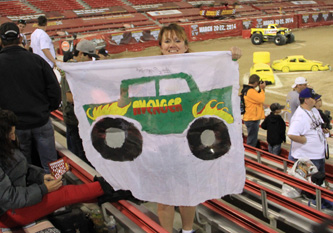 BANQUET
MONSTER JAM AWARDS NOMINATIONS FOR TEAM SCREAAAAAAAAAM!!!!!
Steve wins wheelie of year (Toronto)
Avenger donut of year nominated (Detroit)
Jim nominated for wow factor (Indianapolis)
Avenger WINS extreme air - nominated for Indianapolis and Arlington
Brad nominated rookie of the year
Avenger nominated for save of the year (Arlington)
Jim wins sporstman of the year
Avenger nominated for freestyle of the year (Arlington)
(Avenger Racing) - Avenger and wrecking crew - nominated for team of the year
HUGE THANKS TO YOU GUYS FOR VOTING FOR STEVE!!!!!! THANKS TO YOU HE WON!!!!!!! YEEEEAAAAAAHHHHHH!!!!!!!!
Steve and Jim during their speech!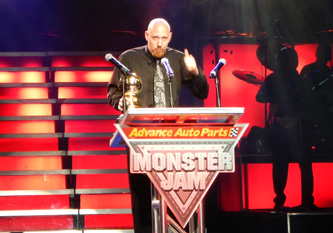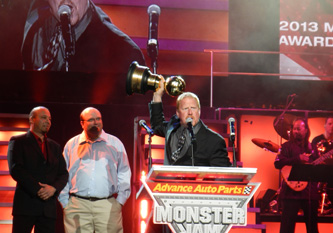 Posing!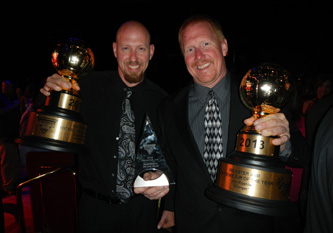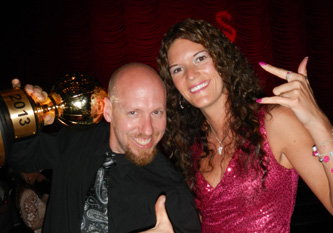 Jeff & Becky &
Jamey and Deidra from Garner's Towing and Over Bored monster truck racing
(Check them out on Facebook
HERE
)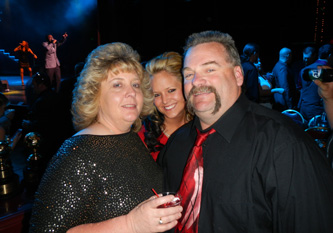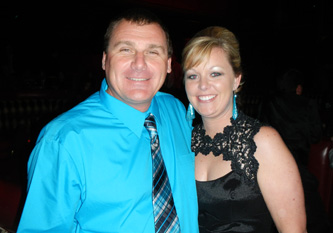 And now we are off to Tucson !

For more photos of the Monster Jam shows:
Monster Jam Gallery

<! ---links --->
You can also check out these Monster Truck sites for all the latest news
USHRA
,
Monster-Style
,
MichiganMonsterTrucks
,
All Monster
, and
The Monster Blog
And donít forget about the good old Television.
--
SPEED CHANNEL
hosts Monster Jam twice weekly, featuring all the USHRAĎs top stars including Avenger and Brutus.--
--
National Geographic Channelís
THRILL ZONE did a special called Monster Truck Tech a detailed look at monster trucks including interviews with Jim and some of his Crazy Freestyle from the Vermont 4x4 Jamborees.--
--
Spike TVís
Xtreme 4x4 caught a Wicked Crash by the Avenger at the Indy 4x4 Jamboree.--
--
ESPN 2
also had there cameras at the Jamborees.--
SO STAY TUNED AND STAY WILLLLLLDDDDDD!!!!