Recap May 11th pm show: Great day so far in Virginia Beach. Jim picked up the wheelie contest win and tied for second in freestyle. Brad ran well in Brutus and was able to take the racing win over Hooked in the final round.
Recap May 11th night show: Another strong showing tonight for Team Scream. Jim had an awesome wheelie in the wheelie contest, but was just short of winning. Brad ran well in Brutus putting on a good run in freestyle. Unfortunately Jim was unable to freestyle as a thunder storm moved in before his run.
Awesome weekend for Team Scream in VA Beach ! Avenger is KING OF THE BEACH and Brutus ended third!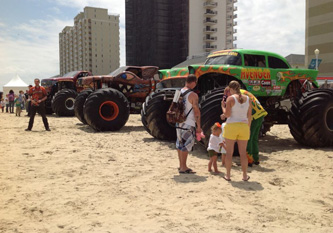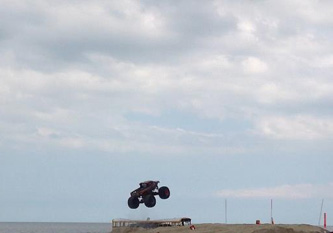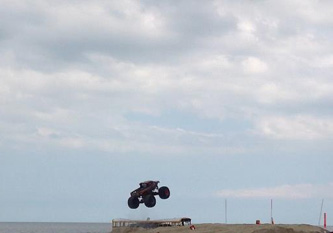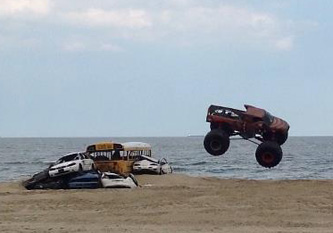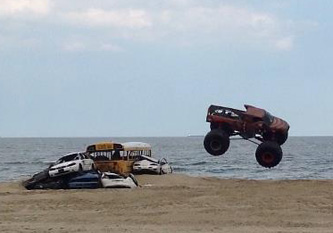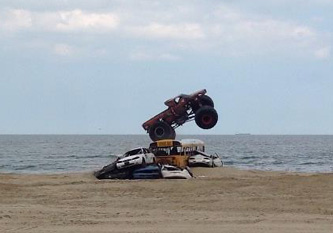 Brad & Kristina / Jim: KING OF THE BEACH !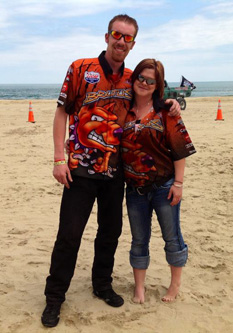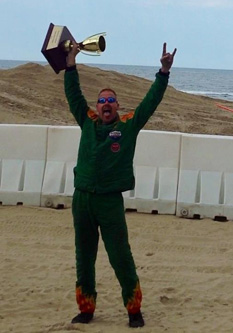 Avenger's freestyle

<! ---links --->
You can also check out these Monster Truck sites for all the latest news
USHRA
,
Monster-Style
,
MichiganMonsterTrucks
,
All Monster
, and
The Monster Blog
And donít forget about the good old Television.
--
SPEED CHANNEL
hosts Monster Jam twice weekly, featuring all the USHRAĎs top stars including Avenger and Brutus.--
--
National Geographic Channelís
THRILL ZONE did a special called Monster Truck Tech a detailed look at monster trucks including interviews with Jim and some of his Crazy Freestyle from the Vermont 4x4 Jamborees.--
--
Spike TVís
Xtreme 4x4 caught a Wicked Crash by the Avenger at the Indy 4x4 Jamboree.--
--
ESPN 2
also had there cameras at the Jamborees.--
SO STAY TUNED AND STAY WILLLLLLDDDDDD!!!!