--- May 24-25th, 2013 ---



Monster truck shows at the Gloucester Fair Gloucester, Ontario and
WFCU Center Windsor, Ontario

This weekend, all 4 trucks were in Ontario, Canada!!! Two trucks in Windsor, and the 2 other trucks in Gloucester!
The students at Gordon McGregor school in Windsor, ON got an exciting surprise this morning when Jim Koehler brought 2 students to school in the Avenger monster truck. - Toughest Monster Truck Tour
Avenger did well this weekend, with wheelie contest win and freestyle win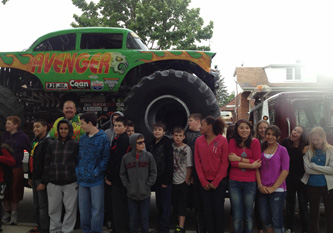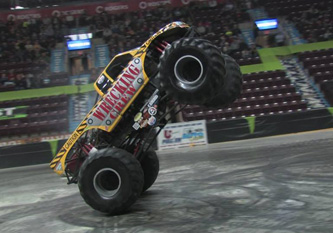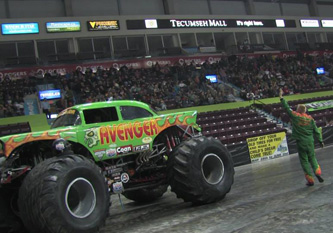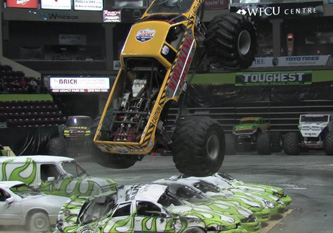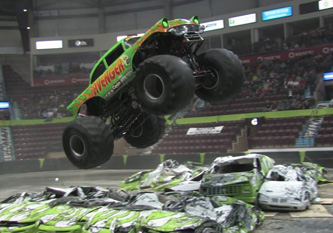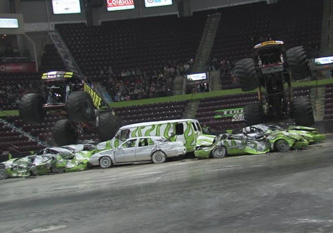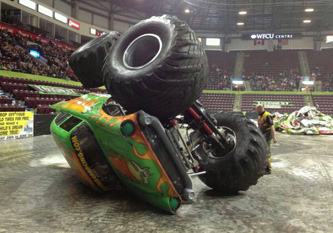 Meanwhile in Gloucester, Brutus had a great time, winning everything except 1 donut contest! YEAH!!!!

<! ---links --->
You can also check out these Monster Truck sites for all the latest news
USHRA
,
Monster-Style
,
MichiganMonsterTrucks
,
All Monster
, and
The Monster Blog
And donít forget about the good old Television.
--
SPEED CHANNEL
hosts Monster Jam twice weekly, featuring all the USHRAĎs top stars including Avenger and Brutus.--
--
National Geographic Channelís
THRILL ZONE did a special called Monster Truck Tech a detailed look at monster trucks including interviews with Jim and some of his Crazy Freestyle from the Vermont 4x4 Jamborees.--
--
Spike TVís
Xtreme 4x4 caught a Wicked Crash by the Avenger at the Indy 4x4 Jamboree.--
--
ESPN 2
also had there cameras at the Jamborees.--
SO STAY TUNED AND STAY WILLLLLLDDDDDD!!!!