Qualifying times for Saturday: Avenger 23.00, Mega Bite 23.29, Spike 25.94 & Wrecking Crew 28.78
Freestyle scores: Avenger 24, Wrecking Crew 21, Spike 19 & Mega Bite 16
"There is no doubt that it will be a late night for the hard working crews of Maple Leaf Monster Jam as they try to piece together some very damaged Monster Jam trucks. But it is what they do best, and it is why they are known as some of the most talented mechanics in all of motor sports. We are confident they will spin the wrenches the right way as we get ready to take to the track once again Sunday at 2 PM." - Darren Pallen
And indeed, that's what we did. The crew was done working on the trucks at 8am on Sunday!
Qualifying times for Sunday: Avenger 24.29, Mega Bite 24.47, Spike 26.03 & Wrecking Crew 27.55
Freestyle scores: Avenger 24, Wrecking Crew 18, Spike 18 & Mega Bite 13
We are always happy to be back in Toronto!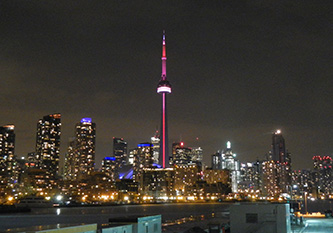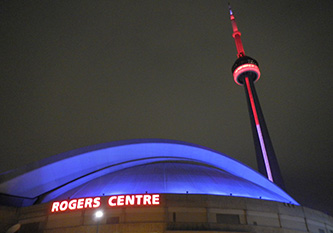 The track looked awesome!

Before-after picture of when we tired the trucks up Friday night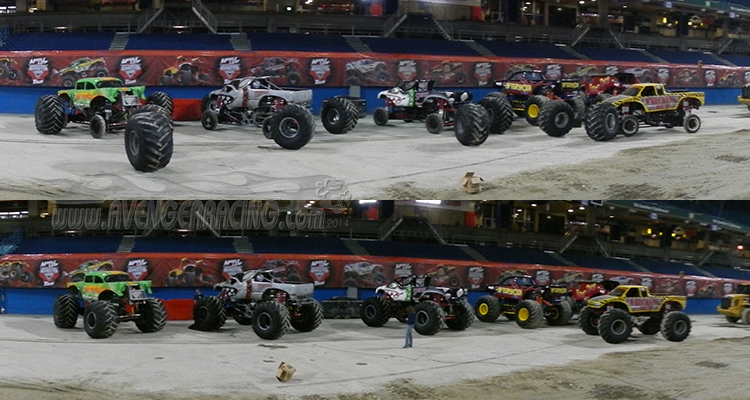 Lots of fans came to the pit party! We had a blast.
Check out more pics of the pit party on our
Pit Party Photos
page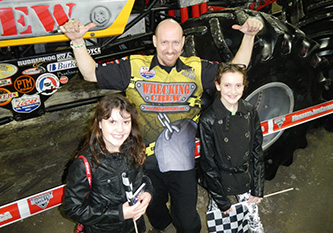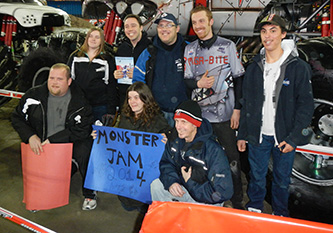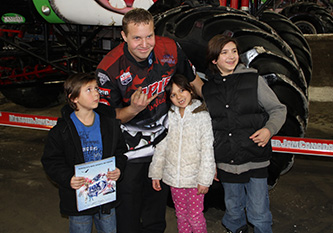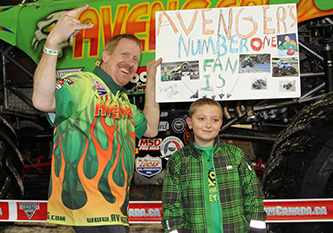 The fans got some Team Scream style interviews during the pit party!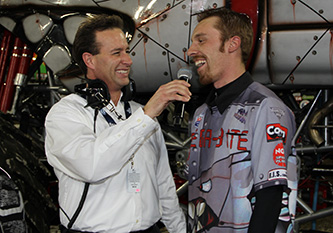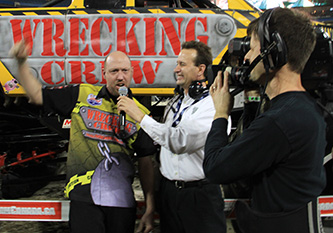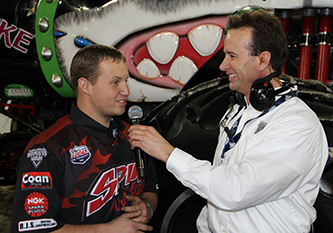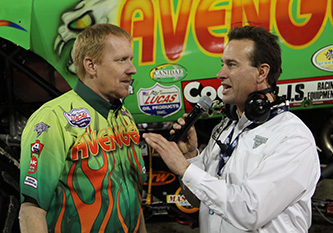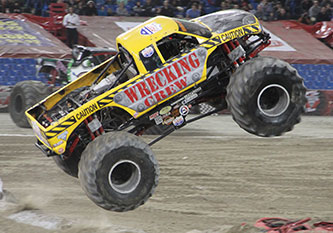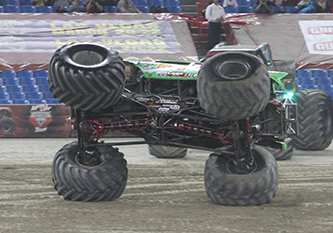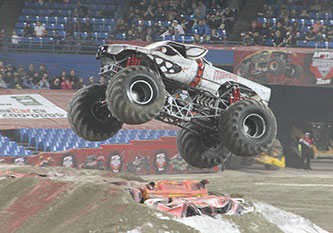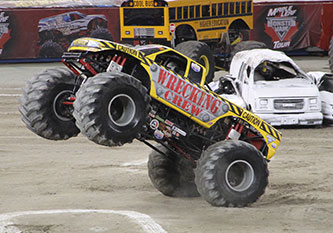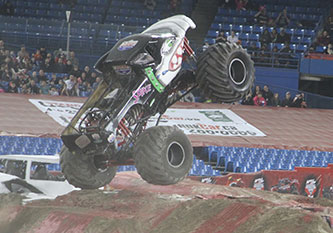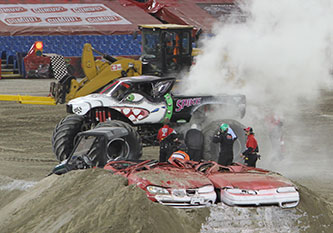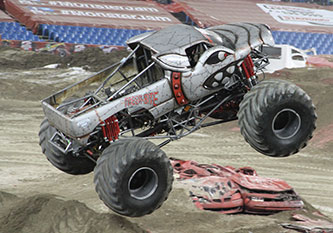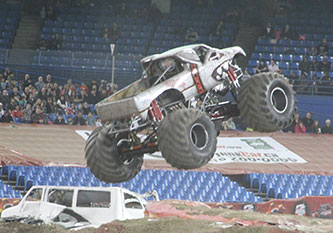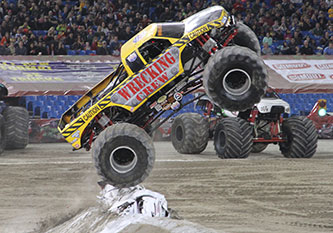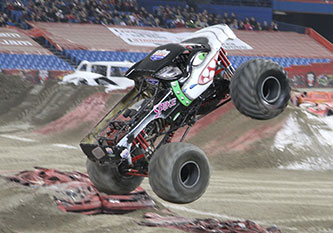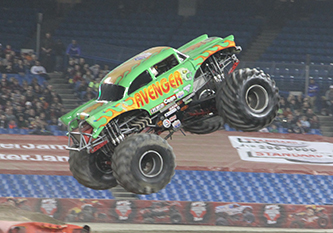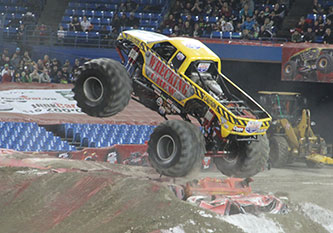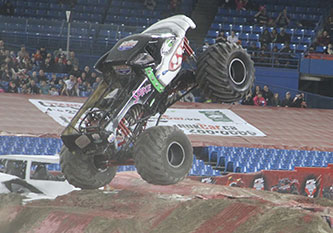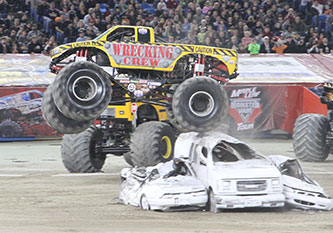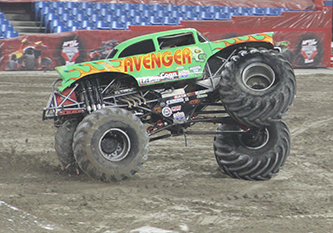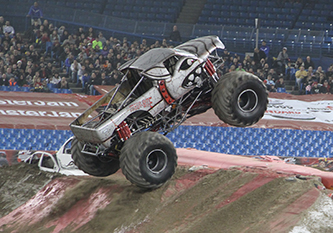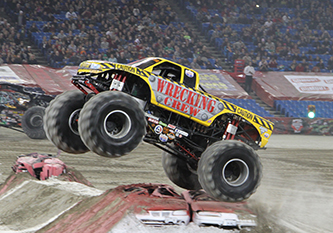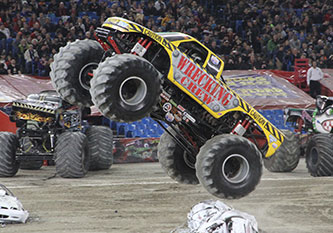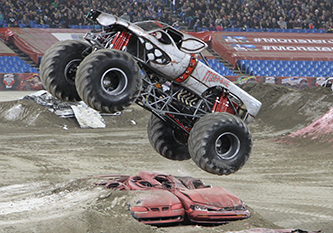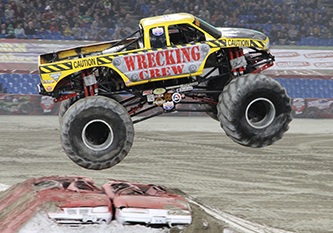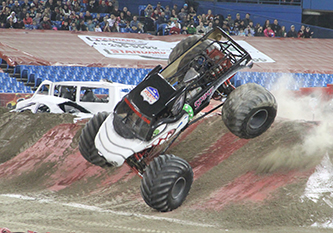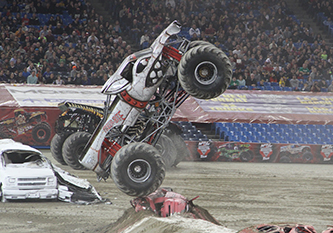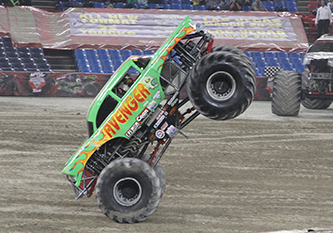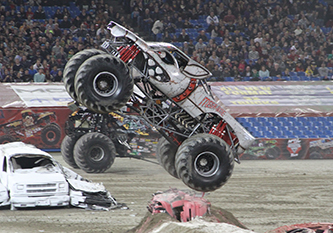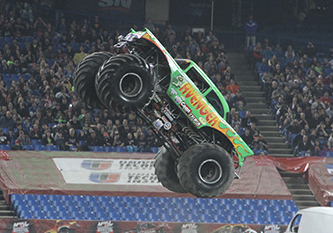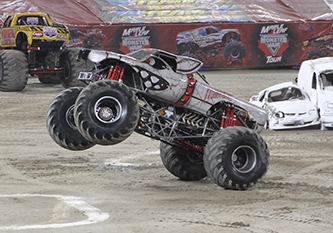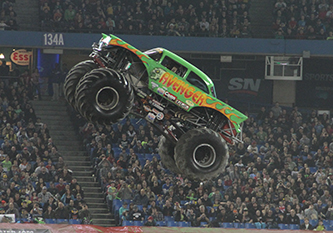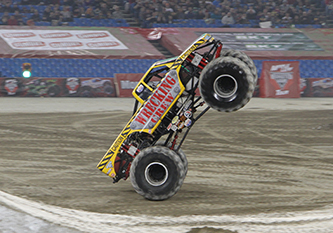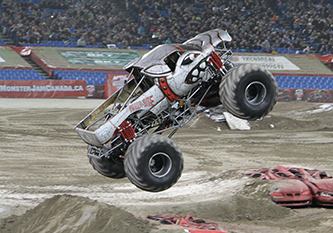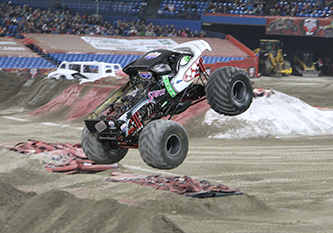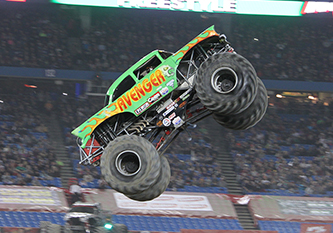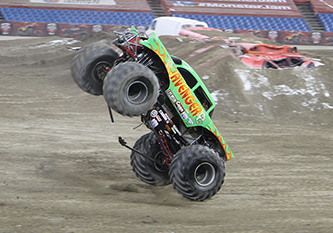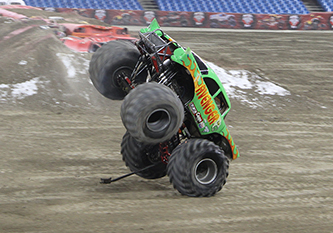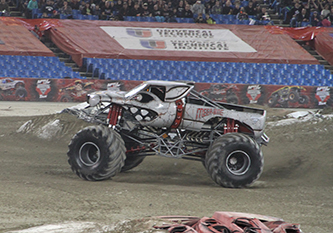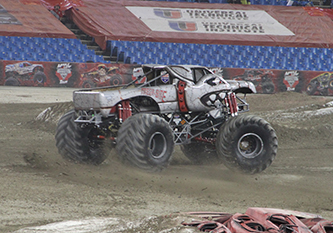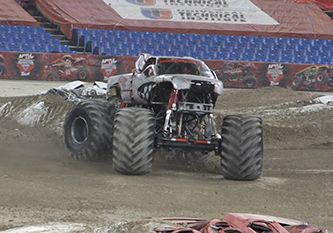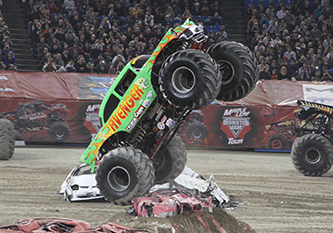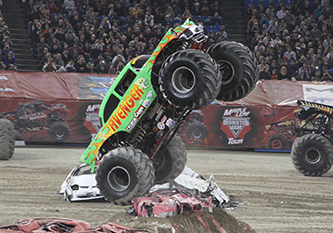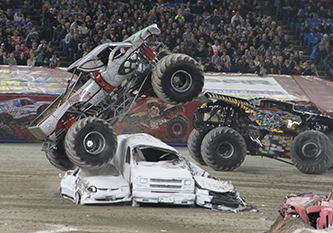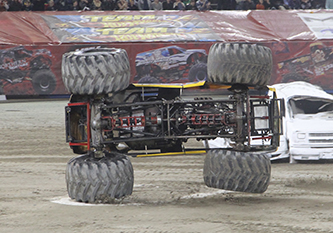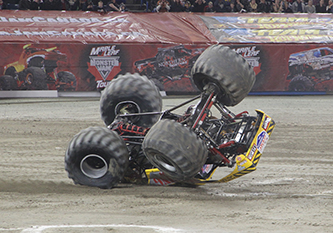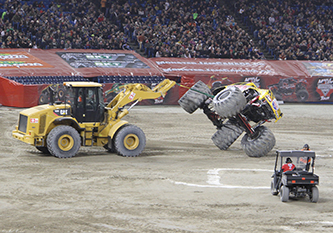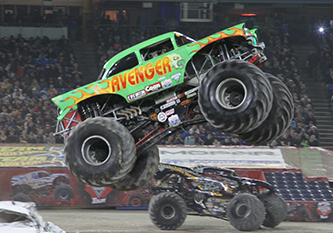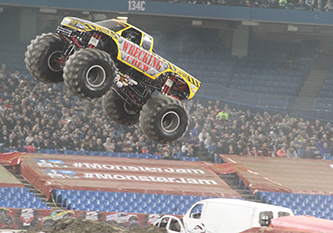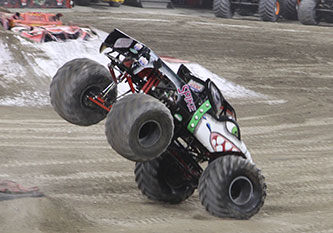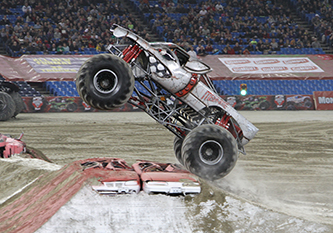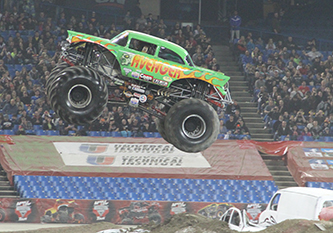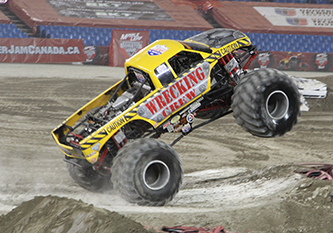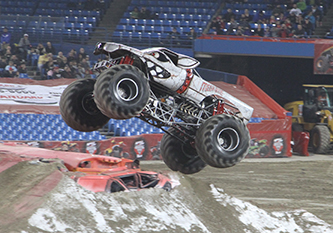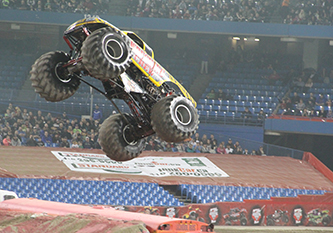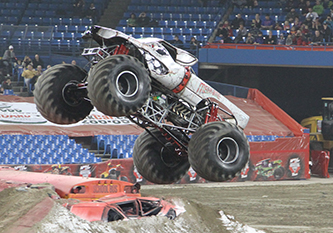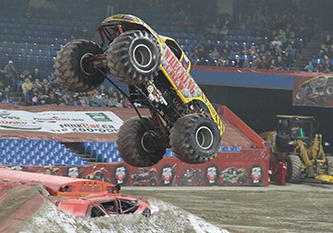 Saturday night damage on Avenger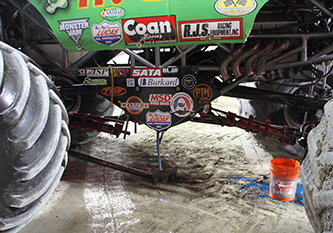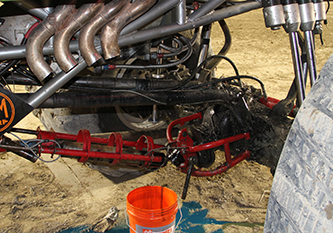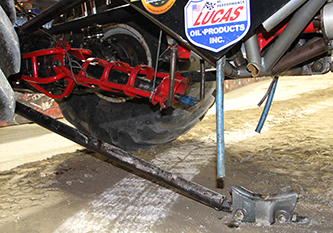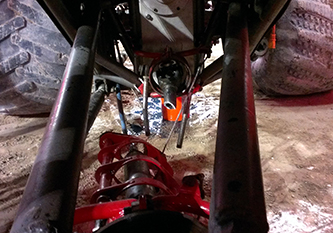 Saturday night damage on Spike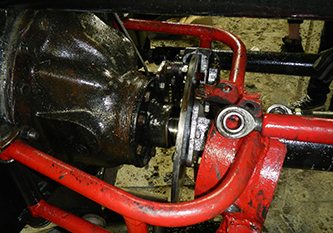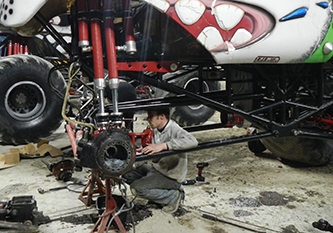 Saturday night body damage on Wrecking Crew & Sunday night driveshaft issues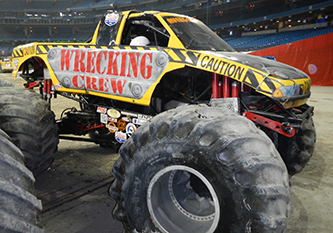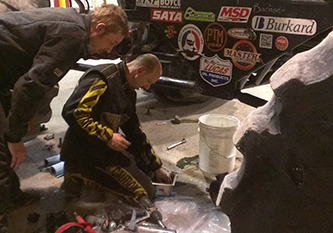 For more photos of the Toronto show, check out Tracey Gemmell's page:
TG Images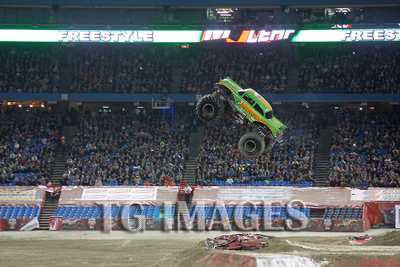 You can also check Ashley McCubbin's page:
Ashley McCubbin - Journalist/Photographer
Check out our
VIDEOS PAGE
to see videos from this show
For more photos of the Monster Jam shows:
Monster Jam Gallery

<! ---links --->
You can also check out these Monster Truck sites for all the latest news
USHRA
,
MichiganMonsterTrucks
,
All Monster
, and
The Monster Blog