Second stop on the Monster Jam Sports 1 Championship Series tour! Both Steve and Jim were happy to meet the fans in Atlanta! Always a crazy pit party there!
Wrecking Crew had a great dreestyle run, with an insane air off a stack, ending in a very hard landing which ended up breaking 4 shocks, 1 4 link, 1 drive shaft, driveshaft loops, 8 heims, 2 hydraulic lines, brake line, brake rotor and also caused body damage. Best part? Truck will be fixed on time to be in Tampa next weekend! YEEAAHH!
RESULTS
- Avenger was defeated in round one of racing.
- Wrecking Crew's freestyle earned a score of 29
Following pictures by Dave DeAngelis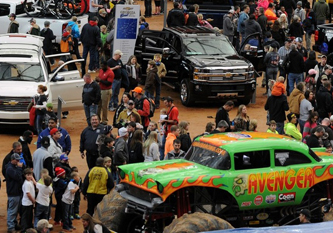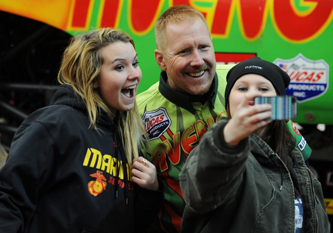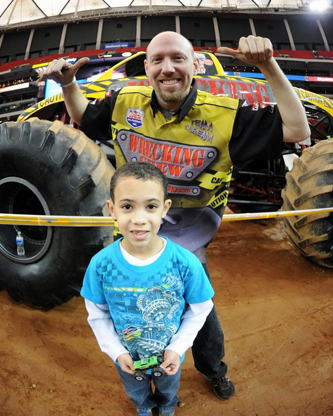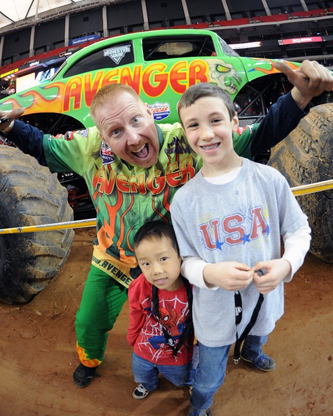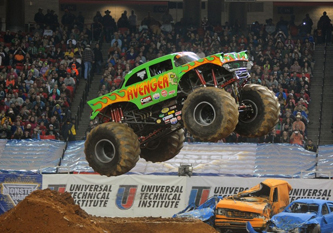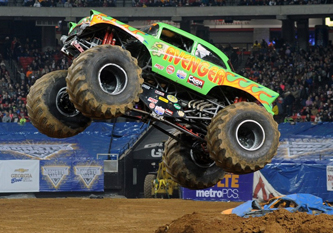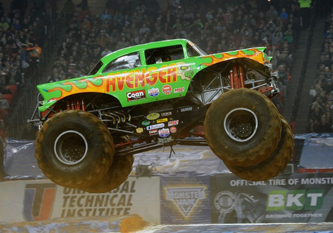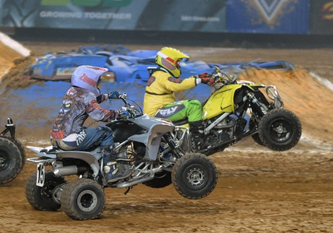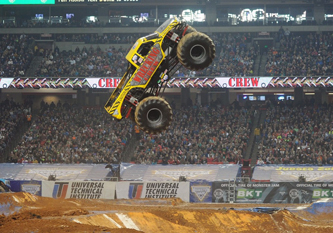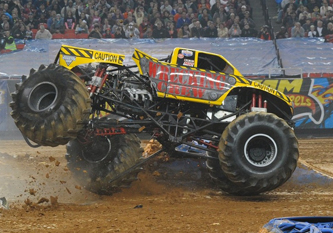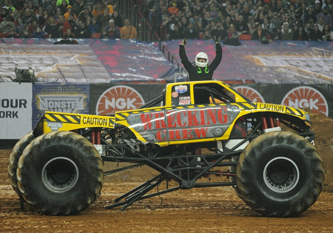 For more photos of the Monster Jam shows:
Monster Jam Gallery


Check out our
VIDEOS PAGE
<! ---links --->
You can also check out these Monster Truck sites for all the latest news
USHRA
,
MichiganMonsterTrucks
,
All Monster
, and
The Monster Blog