Team Scream was very excited to be back in Toronto for the Maple Leaf Monster Jam Tour! On Saturday in racing, Mega Bite took a turn too tight for a great roll in round one and Northern Nightmare defeated Spike, in what was a very close race. In freestyle, both trucks delivered strong freestyle runs !
On Sunday, Mega Bite defeated Iron Outlaw and moved to 2nd round. Grave Digger defeated Spike. Unfortunately for Mega Bite, there was some issues with the truck in round 2 and Northern Nightmares took the win. In freestyle, Mega Bite did great with some sweet jumps all over the track ! Spike put on an amazing performance for the fans in Toronto with big air and good momentum !
RESULTS
- Saturday, Spike got a score of 27 in freestyle, and Brad was on the hot seat for a while with a solid run earning him a score of 29.
- Sunday, Mega Bite made it to round 2 in racing
- Sunday, Spike's awesome freestyle got him a score of 32 and allowed him to sit on the hot seat!
Following pictures by Tracey Gemmell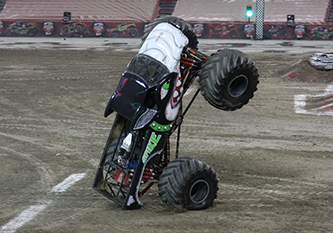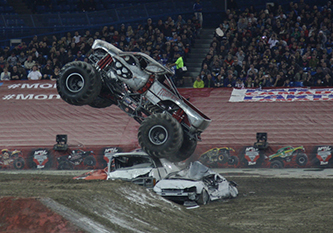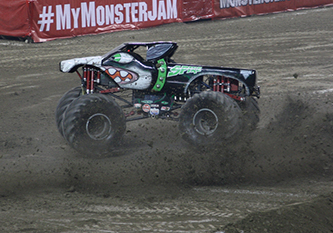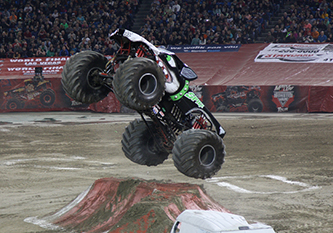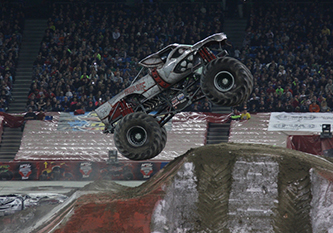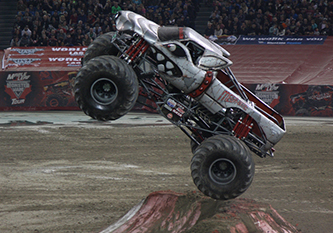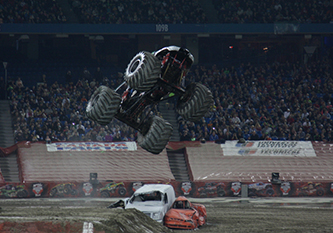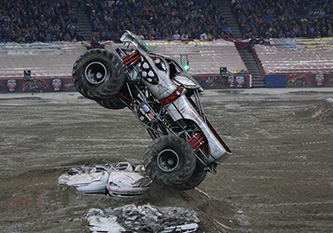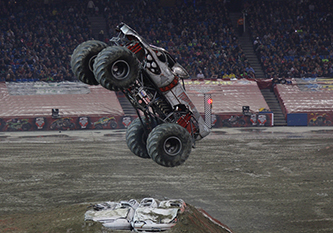 For more photos of the Monster Jam shows:
Monster Jam Gallery


Check out our
VIDEOS PAGE
<! ---links --->
You can also check out these Monster Truck sites for all the latest news
USHRA
,
MichiganMonsterTrucks
,
All Monster
, and
The Monster Blog