Oh my gosh!!! What a wild night for Team Scream in Syracuse! First backflip performed by one of the Team Scream trucks! Avenger attempted one for the first time tonight during the encore and the outcome was amazing! Perfect landing and no damage on the truck. Fans were excited and so was Jim!
"I've wanted to do a backflip for couple years now but every time, something went wrong... I roll over, or something breaks... Syracuse was the last stop on the Monster Jam Sports 1 Championship Series tour and I wanted to end it on a high note. Unfortunately I crashed early in freestyle, but when the opportunity presented itself to encore, I tried it and got lucky and ended up nailing it! It was definitely wild and it happened very fast. Landing was soft, felt kinda like a crazy rollover that you save! It felt awesome! Even a guy with 0 points can wow the crowd with a backflip!" - Jim Koehler.
RESULTS
- Avenger got the third fastest time during the obstacle course
- Wrecking Crew tied in sixth place for freestyle (out of 16 trucks)
AVENGER DID A BACKFLIP! First attempt: Perfect landing and kept going into a sweet donut!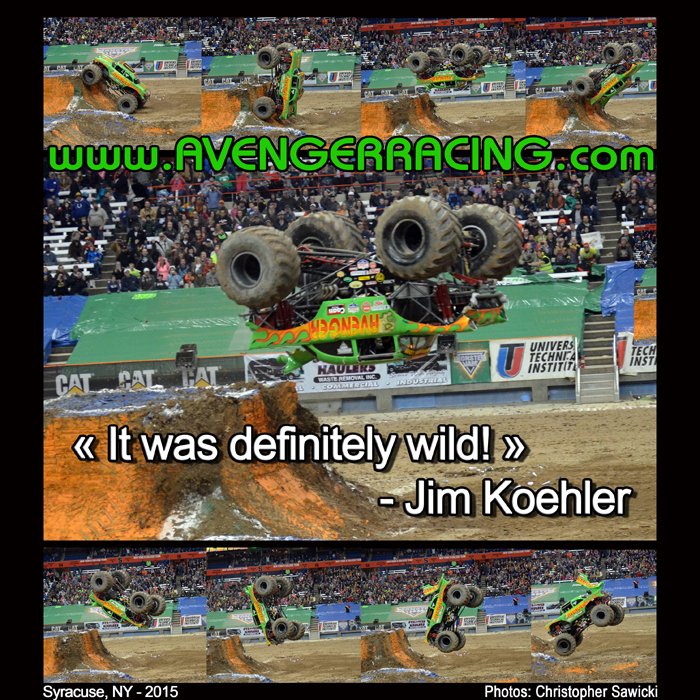 Following pictures by David DeAngelis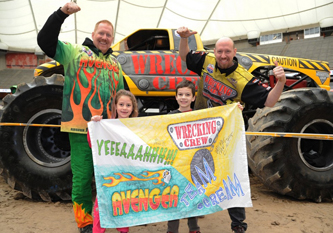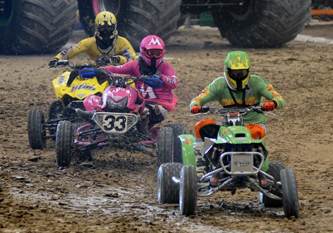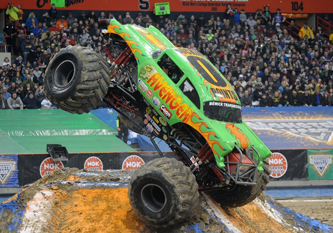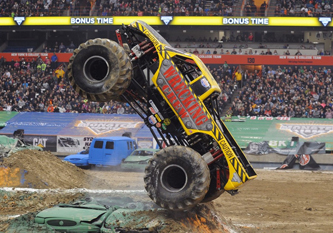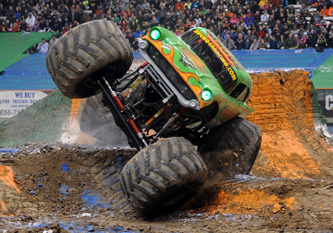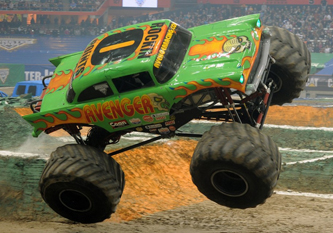 AVENGER BACKFLIP - Encore - Start at 3:40
For more photos of the Monster Jam shows:
Monster Jam Gallery


Check out our
VIDEOS PAGE
<! ---links --->
You can also check out these Monster Truck sites for all the latest news
USHRA
,
MichiganMonsterTrucks
,
All Monster
, and
The Monster Blog