Once again, the World Finals were crazy for Team Scream! Aside from having all four trucks on display, Avenger was once again competing in the Monster Jam World Finals.
Practice went pretty well for Jim and Avenger, and Cory and Brad also got to go down thunder alley.
In qualifying, Avenger was racing against Scooby Doo, who crossed the line first, then changed line and smashed Avenger on the front tire. Fortunately, no damage was made on the truck.
The qualifying times placed Avenger up against Neil Elliott first round of racing, and Max D crossed the finish line first.
Freestyle started really well for Jim with big air, sweet momentum and an awesome cyclone on top of the dirt hill! He also did the highest sky wheelie of the night, leaving the crowd silent as the truck crash-landed on the trunk. Both Jim and the truck were fine after the crash, which definitely looked worse than it actually was.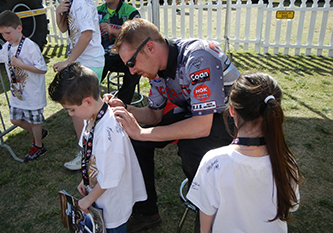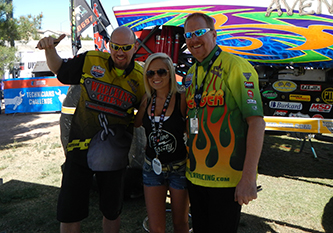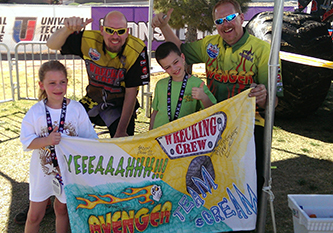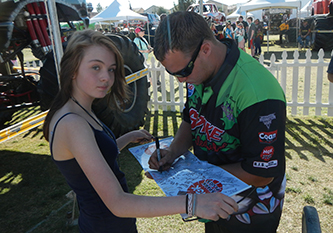 Thanks to Dustin Hart from Allmonster.com for letting us use his camera to take pics !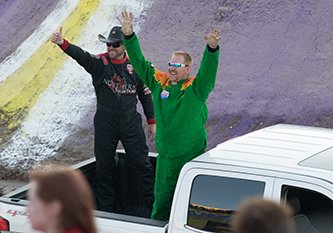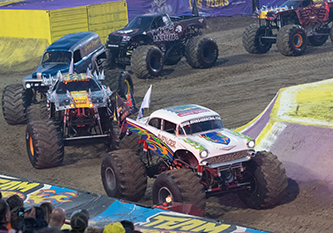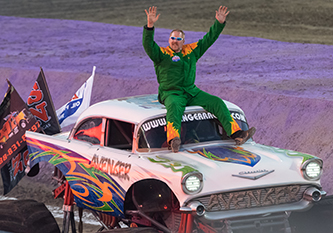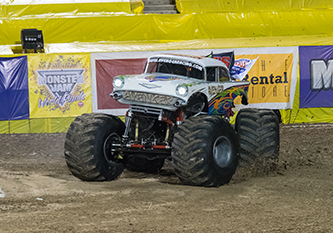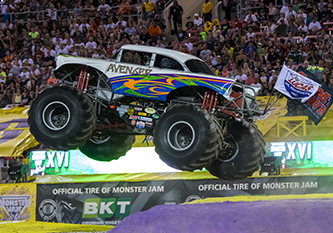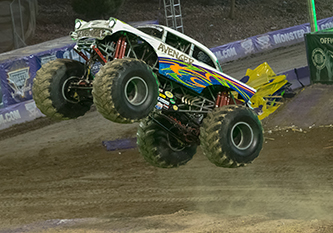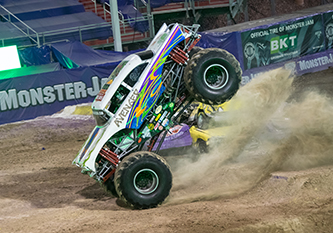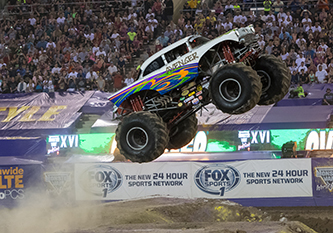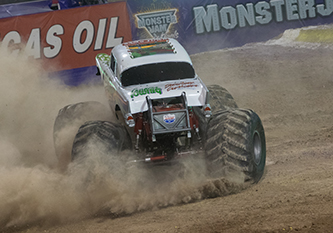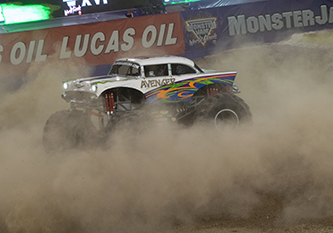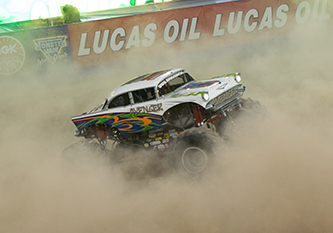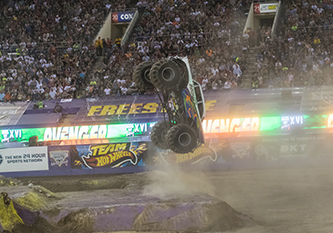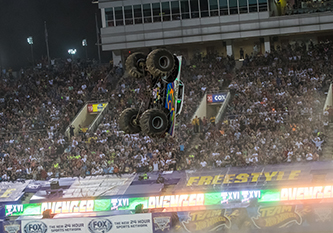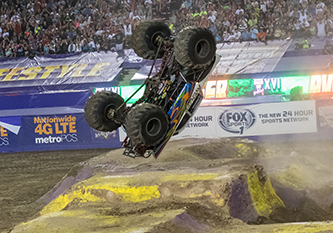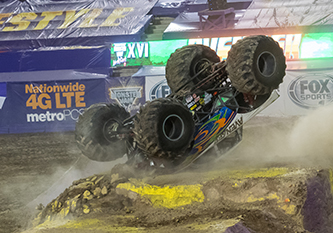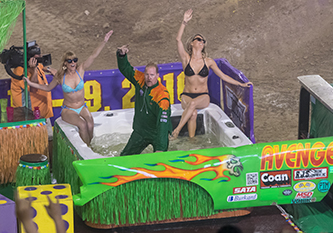 AVENGER'S FREESTYLE
For more photos of the Monster Jam shows:
Monster Jam Gallery


Check out our
VIDEOS PAGE
<! ---links --->
You can also check out these Monster Truck sites for all the latest news
USHRA
,
MichiganMonsterTrucks
,
All Monster
, and
The Monster Blog