OCTOBER 2017
We just added our 2018 schedule online! We also updated the schedule for the remaining of 2017! Check it out in the Schedule section ! See you on the road!
AUGUST 2017
Meanwhile on social media... We always love to see your pictures on Facebook and Instagram! Make sure you tag us in them ! This is a great shot of Mike Thomspon by Brett Moist!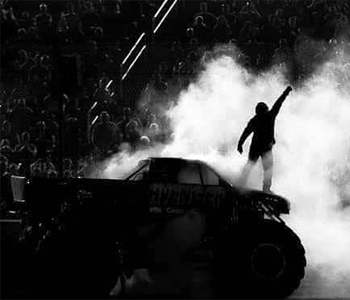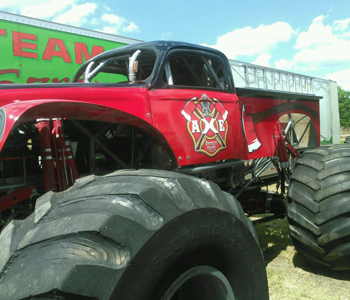 JUNE 2017
AXE: NEW TEAM SCREAM TRUCK! We are so excited to unveil our brand new truck: AXE! It will be driven mainly by Mike Thompson!
MARCH 2017
THIRD IN FREESTYLE AND THIRD IN RACING: WOW!
Third place out of 32 trucks in freestyle! What else could we ask for ! The new truck is a beast and we are so stoked ! Thank you everyone for your support!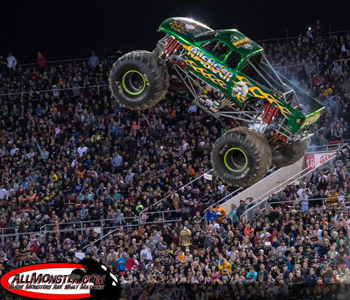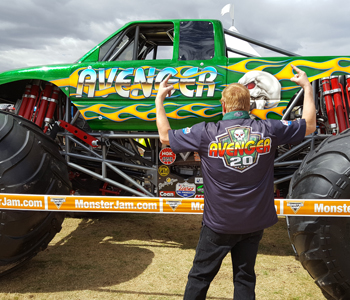 MARCH 2017
Brand new truck debut in Las Vegas! Some people think Jim is crazy, but yup, you've read right! We are debuting Avenger's BRAND NEW chassis this weekend at the World Finals! Go BIG or go home... and you know us, we are certainly NOT going home!
JANUARY 2017
NEW BODY FOR AVENGER 20th anniversary! Wow! 20 years already ? To celebrate Avenger's 20th anniversary, Jim wanted to bring the S-10 body back, with a modern touch to it :) So there it is!