We can't believe that first quarter is coming to an end! Read Jim Koehler's recap from Miami, FL and Atlanta, GA, where he got his third freestyle win of the season! 
Miami wasn't as good as we wanted it to be for Avenger, but it was a beautiful stadium and the Miami fans were awesome! Saturday's show I was racing against Monster Mutt first round, but my truck broke. It was the oil pump belt, so I had to shut it down. I didn't do bad in 2-Wheel Skills Challenge, but freestyle wasn't any better. Had a fire and transmission went bad. Sunday wasn't much better. I had Grave Digger first round and he beat me. During the 2-Wheel Skills Challenge, I did ok but freestyle definitely didn't go as planned since I broke the rear end on the first hit, so I did freestyle in two wheel drive. Maybe next time we're in Miami we will rock it out. I feel I owe those fans something.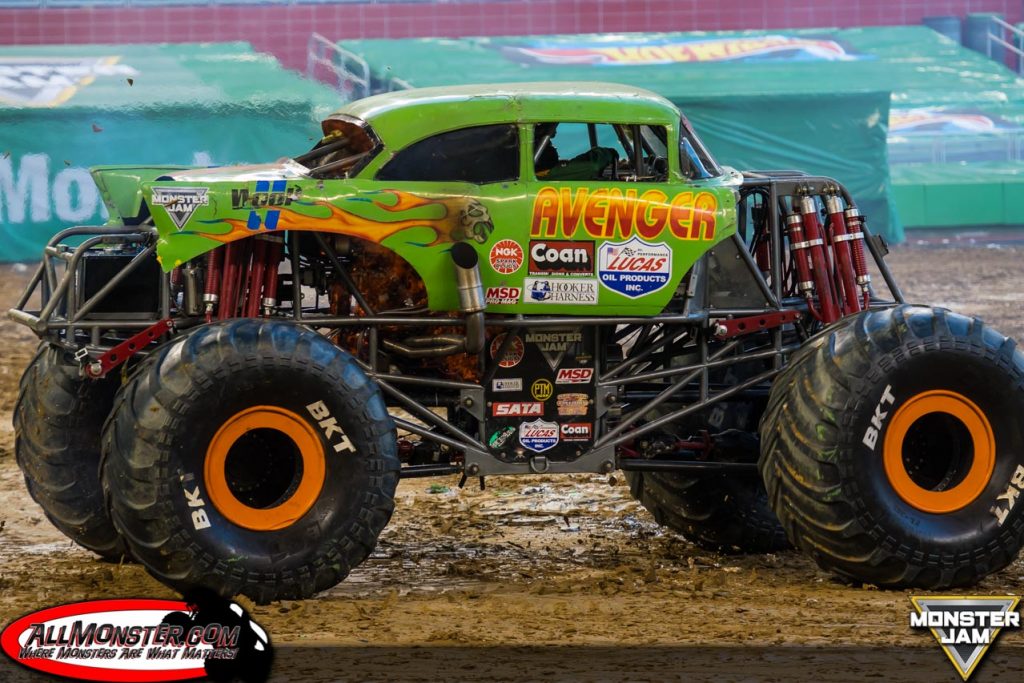 Check out our photos gallery from Miami. Pics by allmonster.com.
Then off to Atlanta. It went much better for me! New stadium and same great Atlanta fans I have thrilled before. Saturday's show was pretty good. I beat the Ice Cream Man first round. He still doesn't have any ice cream! Then I beat Monster Mutt, but got taken out by Grave Digger in semi finals. 2-Wheel Skills Challenge went good and then for freestyle, it was good till the fire. Man! I keep catching on fire, it's so weird.
We worked all night. These two days stadium shows are tough cause you rock it on Saturday, but have to work all night to rock it on Sunday. No sleep at all: very tough, but we make it happen. Sunday was fun! I beat Monster Mutt again, but my truck wouldn't start for round two, so Monster Mutt got to move on. It was a mag box, so we changed it for 2-Wheel Skills Challenge and I had great sky wheelie, but I tried to bicycle it and failed. I took a chance. I should have rocked another sky wheelie but oh well!  Freestyle on the other hand was awesome! I got huge big air, lots of action and finished it off with a back flip. I landed it then tried to drive off but flipped. Either way the fans loved it, cause I won that freestyle!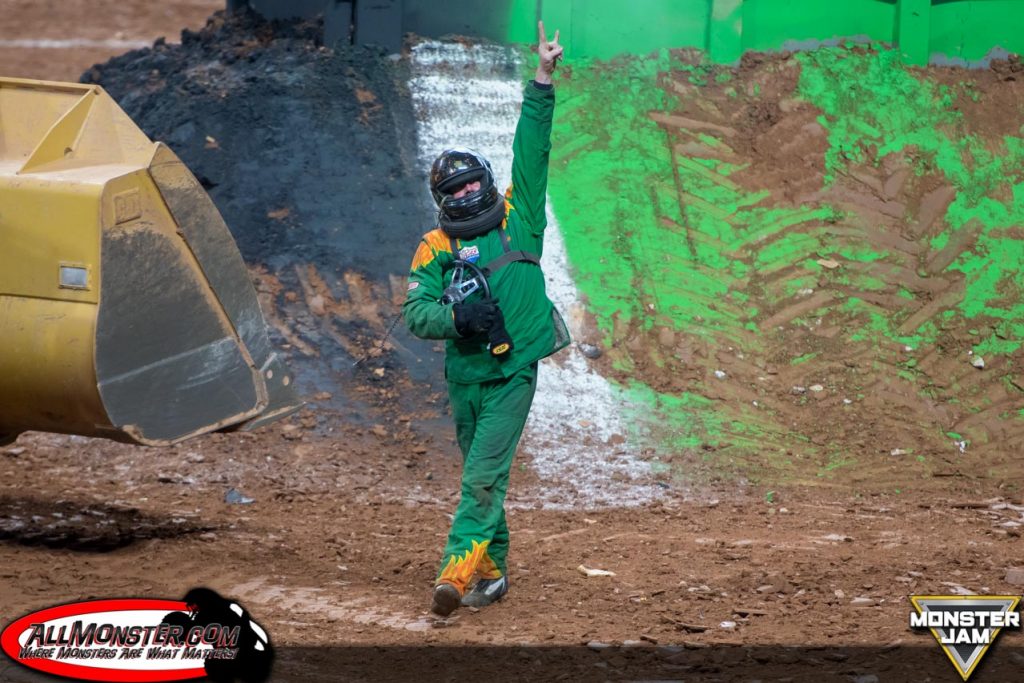 Check out our photos gallery from Atlanta. Pics by allmonster.com.
So that's the recap! Next off to Biloxi, MS. Hope the fans are ready! I can't wait!
Jim Koehler