John Gordon will drive the Wrecking Crew chassis (built in 2008 for Avenger) with the Scooby-Doo body on. WELCOME ABOARD JOHN! We are glad to have you as a part of the Team Scream Racing team for first quarter!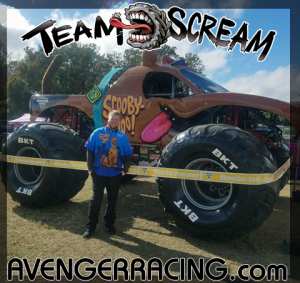 "When team scream owner, Jim Koehler, calls and asks if you want to go on the road and drive 6 shows for first quarter in the old avenger truck, you pull your seat out of Bad Company and head north. I have always looked up to them as one of the hardest working, hardest running independent teams. Blessed to have this kind of opportunity to help myself out with great seat time with a group of talented people. It's gonna be completely different driving this truck vs. the truck I just started to get used to, but we will learn and have fun! See all y'all somewhere on the tour and some in Louisiana when I get back in Bad Company! Big things still to come!" – John Gordon
John Gordon is a former crew chief for Ryan Anderson and Son Uva Digger and he has been driving the Bad Company monster truck since 2017. Check below for a video of his first time driving last summer in North Carolina.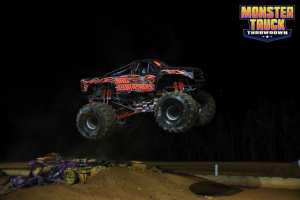 He is replacing Mike Thompson who had to leave for personal reasons. We are very excited to welcome him in our Team and we know that as Team Scream fans, you will show him all your support!
From Monster Truck Throwdown: "John Gordon and Bad Company's maiden voyage went down on October 27 at the Piedmont Dragway in North Carolina. No stranger to the sport, Gordon laid down a solid run."
More info coming soon about John! In the meantime, you can visit Bad Company's Facebook page.