The Team Scream Racing crew pulled off a big surprise when the arrived to Miami, Oklahoma this weekend to debut an all new look for the team: Axe. The old school fire truck themed truck would be piloted by Mike Thompson who was very excited to show off what he could do for all the fans in Miami.
Thompson had a good showing in Miami as he put together some sweet sky wheelies during the wheelie contests and some big air during freestyle over the weekend.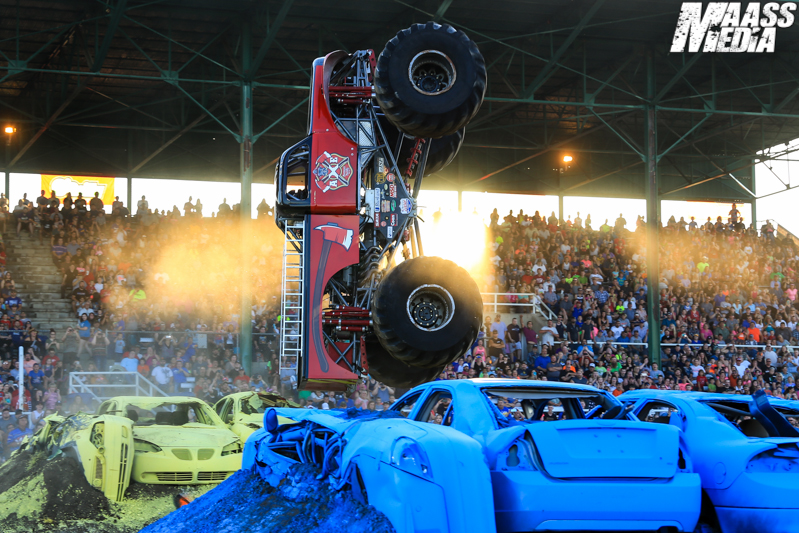 Not to be outdone the rest of the Team Scream Racing camp was on hand in Miami as Jim Koehler piloted Avenger, Brad Allen would drive Spike, and Cory Rummell would be in Rage. Koehler always puts on a show in Miami and this year would be no different as he put the truck into the final round on Friday night and delivered a pair of big air freestyles too. Allen and Rummell also had good showings with some good freestyles and wheelies on the weekend.
The busy summer season has only just begun with plenty of events ahead. Be sure to check out our schedule to find out where we'll be next and don't forget to follow us on Facebook and Instagram for even more Team Scream Racing updates.