Following the recent events from Hurricane Harvey, Team Scream Racing was asked by Monster Jam to once again partner up with our friends at The Rod Ryan Show for a special edition body to represent the Texas Strong movement at this weekend's event.
The special edition body would go on Brad Allen's truck for the weekend while Jim Koehler would be in his usual Avenger. A packed house of 65,000 Monster Jam fans filled NRG Stadium for what would be an exciting night of competition. In racing Koehler would pick up a round one win over good friend Jamey Garner in Over Bored. Then in round two he would knock out Lee O'Donnell and Mad Scientist before falling to Son-Uva Digger in the semi-finals.
During the two wheel skills competition Allen and the Rod Ryan Show got the crowd going with an awesome bumper dragging slap wheelie. That would score well enough for third place in the competition. Koehler would try to do the same in the Avenger but the truck would suffer a broken rear axle. The team thrashed away in the back to get Avenger back for freestyle later in the evening.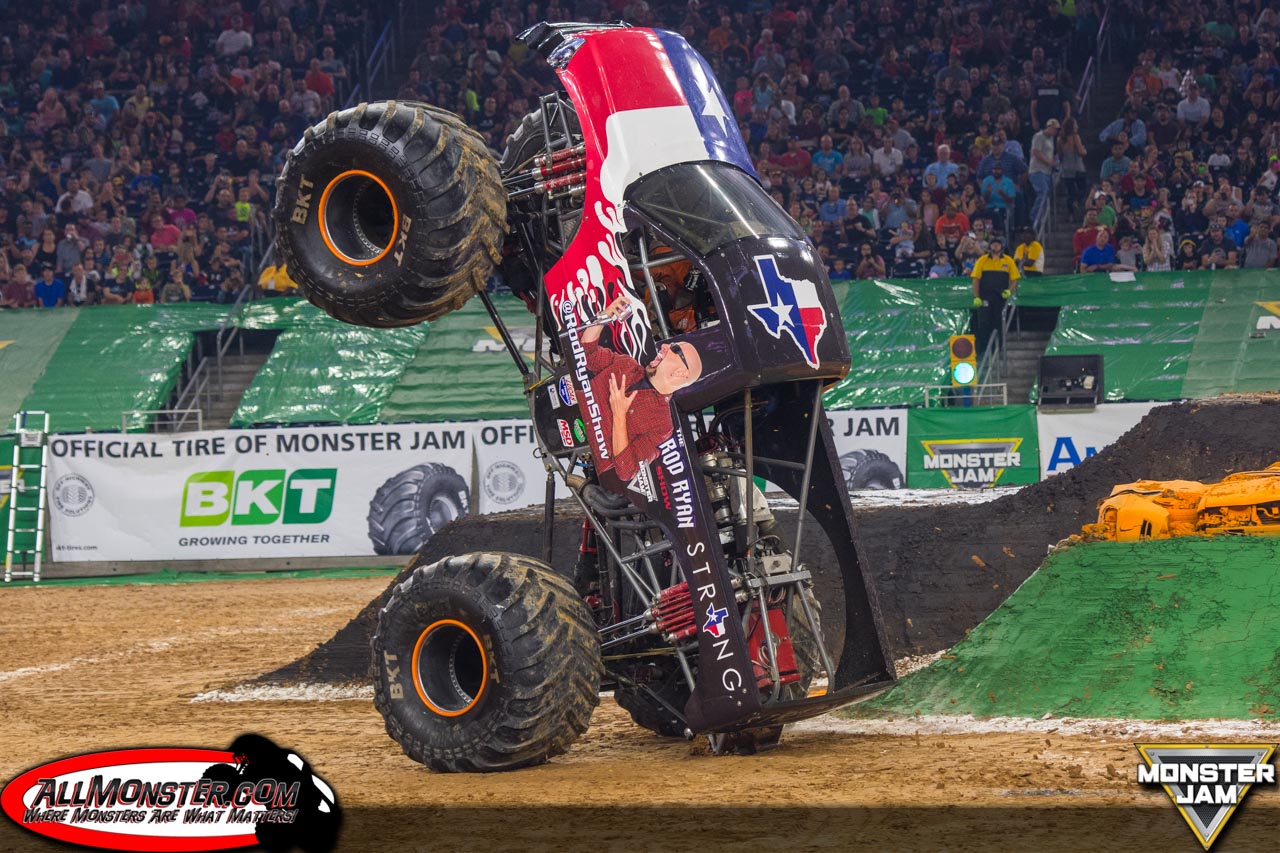 In freestyle Allen would rock the house with one of his best freestyle's of the year. Allen launched the truck several times with some of the biggest air of the night as the second competitor in freestyle. Midway through his run, Allen hit the backside of the step-up jump which sent the truck into a huge past vertical sky wheelie, landing on the tail of the truck. It would rollover backwards and to the side but back onto all four tires as Allen continued his run. Eventually Allen would hit the back side of the jammer stack for another past vertical sky wheelie but this time the truck wouldn't rollover back onto all four wheels but the crowd was ecstatic with the performance.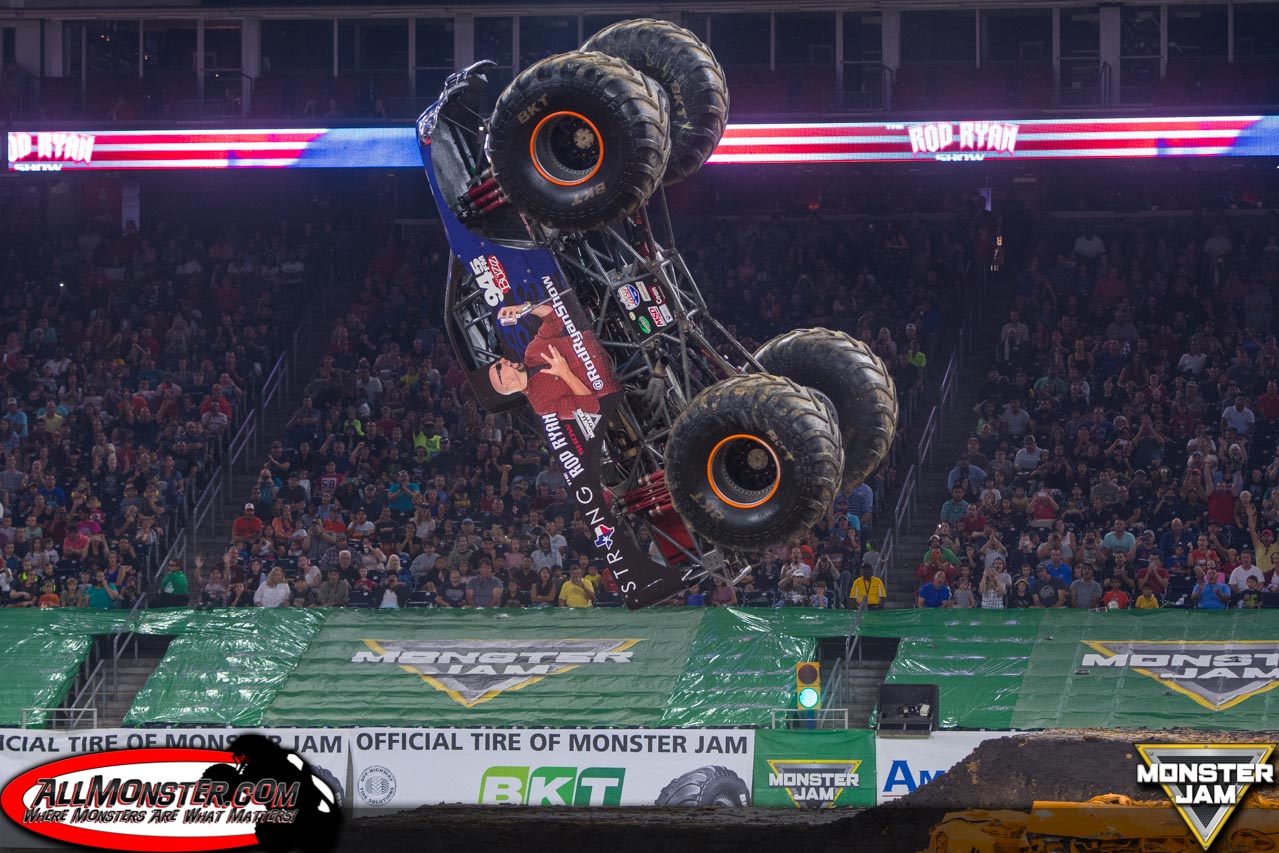 The crew were able to get Avenger back together for freestyle, however the truck suffered another broken axle just a few jumps in. That would end Koehler's efforts prematurely but you can bet they'll be back and ready to make up for it on their next visit to Houston in 2018.