The 2018 season kicked off last weekend in a big way for Team Scream Racing with all four trucks in action across the country with events in Anaheim, California and Tampa, Florida. The team as a whole had a great weekend with good performances, but Jim Koehler and the Avenger lead the charge with a huge freestyle win in Anaheim to start off the new year.
The first of the two events for the weekend took place in Tampa at Raymond James Stadium where Cory Rummell and John Gordon would be performing with Pirate's Curse and Scooby Doo respectively. Rummell was able to get the first round bye in racing, advancing to round two. In his round two race, Rummell would fall to Grave Digger but would make a spectacular save in the process that had the fans in Tampa roaring. In freestyle Rummell put on a great run with a lot of momentum and big air. For Gordon and Scooby Doo the night didn't quite go as well as hoped. The truck had some rear suspension issues but Gordon pushed through to put on a respectable performance given the problems. They'll be looking forward to the next event in Orlando to improve even further on their performance.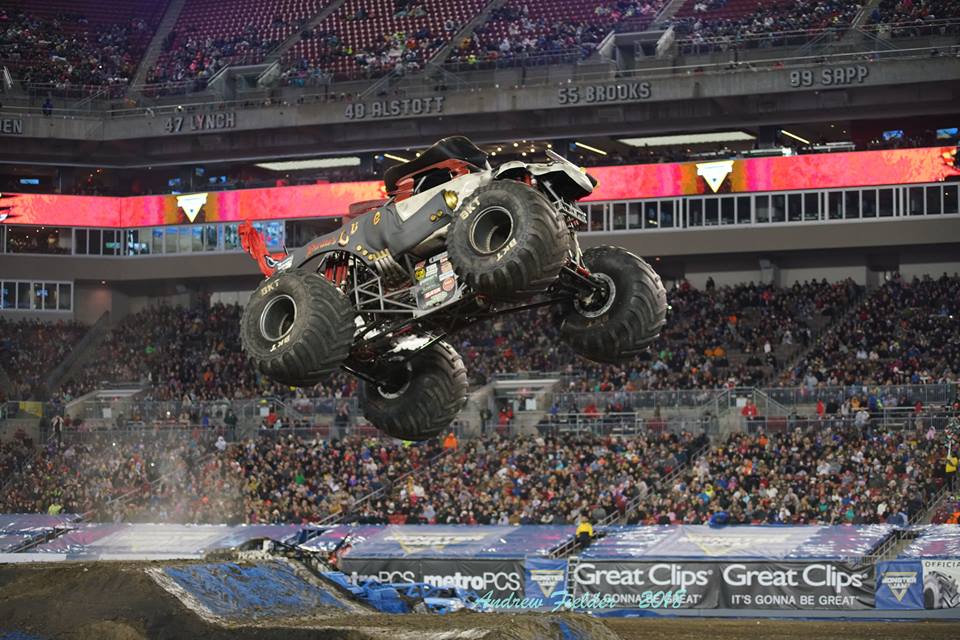 On the west coast in Anaheim,  Jim Koehler and Brad Allen would start their seasons off in a great way with both drivers having strong showings at Angel's Stadium in Avenger and Monster Mutt Rottweiler. Allen would get a win over Jester in the first round of racing before falling to Mohawk Warrior. Koehler also picked up a first round win as they defeated Xtermigator. In round two it would be a close race with Max-D, but a wide turn early put Koehler too far behind to make up the distance. In the two wheel skills competition Allen got the crowd's attention early with an awesome stoppie. The Anaheim crowd rewarded him with a great score and it would be good enough for second place in the competition.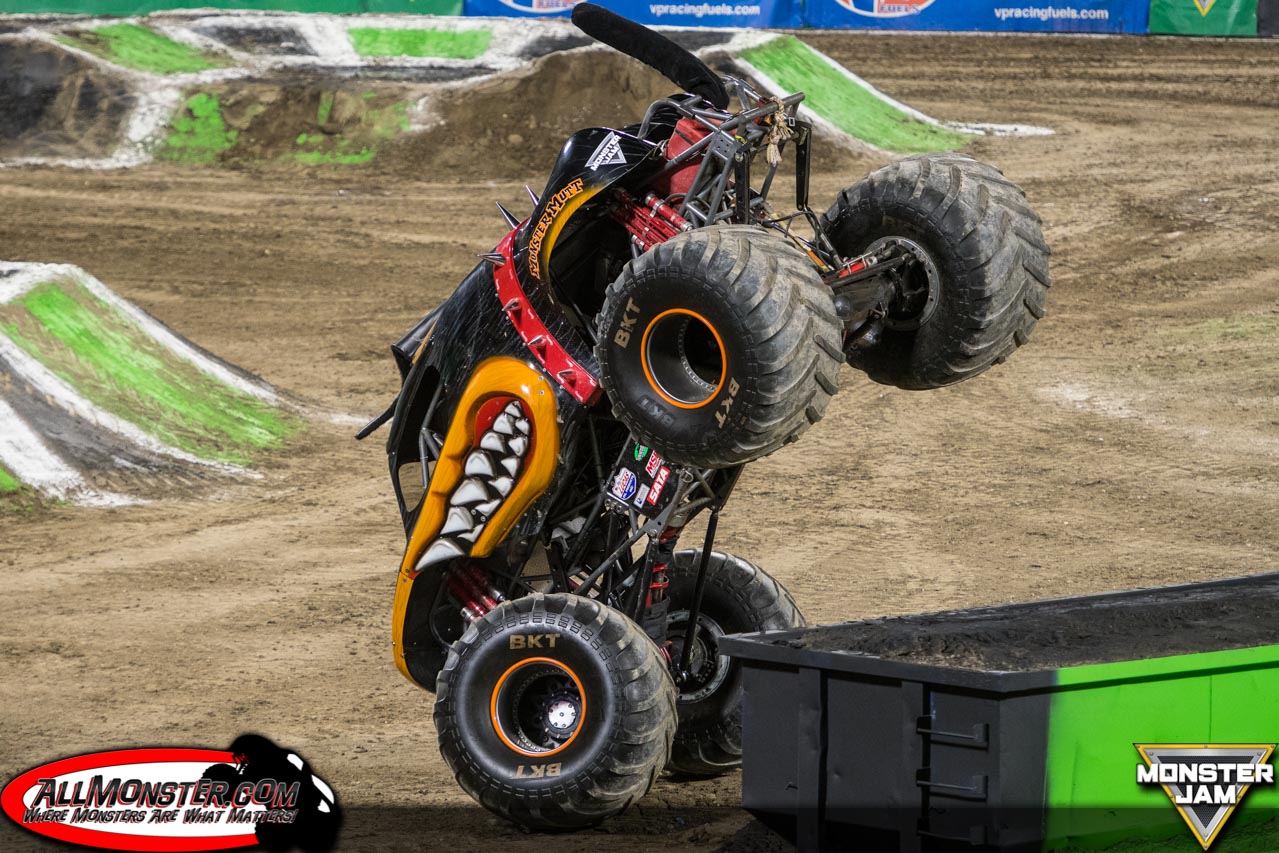 Freestyle would be the final competition of the night and it was where Team Scream shined the brightest. Allen would be one of the first drivers out on the track and they put together a great run. There was plenty of big air and Allen hit every obstacle on the track but the backflip ramp. Later in the competition is when Koehler and Avenger elevated the freestyle competition to a new level with a wild performance. In typical Koehler fashion he got some huge air in his run before eventually knocking the right rear tire off the bead. That wouldn't stop Koehler at all though as he lined Avenger up for the backflip ramp and pulled off a crazy backflip with a twist. As the truck landed the front end bounced up into a slap wheelie that Koehler briefly rode out before settling the truck down. He followed that up with a great save moments later before ending his freestyle. The score would be a 9.708 and hold up for the win against some of the sports best freestyle drivers.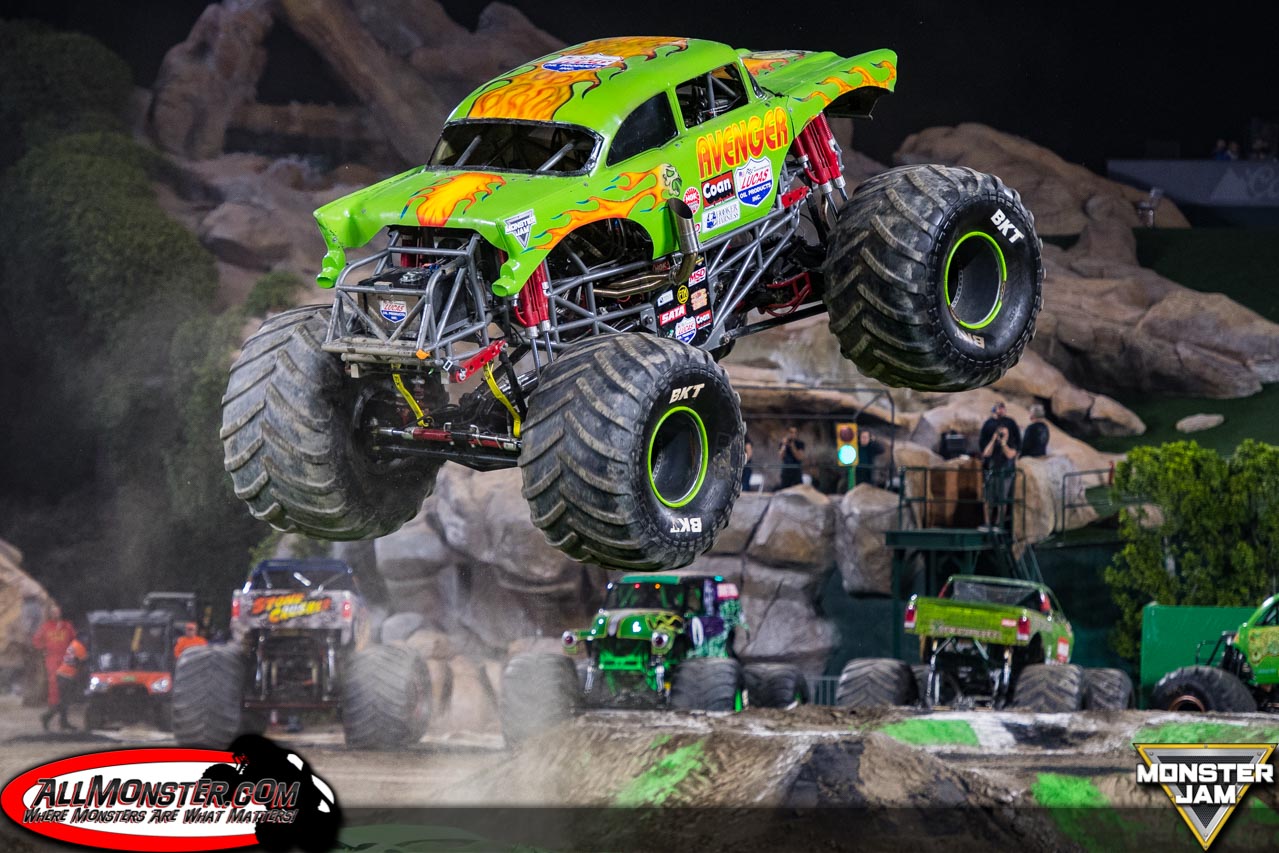 Next weekend all four trucks are in action once again with Pirate's Curse and Scooby Doo in Orlando, while Avenger and Monster Mutt Rottweiler in San Diego. Make sure you check out our schedule for more info as well as our Facebook and Instagram for even more Team Scream Racing news and media.